Alumni News
Summer Camp
Dana Selznick (ME '11), Arielle Ditkovitch (MA '11) and Brittany Prell (ME '12)
graduates from the Deaf Education and Elementary Education program created "Camped Up" - a day camp program located on the Upper West Side of Manhattan for children with hearing loss. Their mission is to provide a community in which each child will be able to socialize with other hearing aid and cochlear implant users, gain self advocacy skills and have a blast in a unique listener friendly environment. Visit Camped Up for more on this special camp and its alumni founders.
Happy Birthday To You!

TC is not the only one celebrating a milestone this year! TC wishes Edward Palkot
(MA '40) a very Happy 100th Birthday.
And many more!!
Encouraging International Careers

In 2011, the Jewish Foundation for Education of Women (JFEW) awarded grants to the SUNY Levin Institute under the direction of alumna Maryalice Mazzara (EdD '84), Director of Academic Affairs, to establish the JFEW-SUNY International Relations and Global Affairs Scholarship Program for students at SUNY Binghamton and SUNY Stony Brook. The program helps students to become leaders in international relations and global affairs through mentoring opportunities and peer networks. During the course of the program, from 2011 to 2016, 100 SUNY students will receive over $1,000,000 in scholarship money and extensive professional support through a two-year program, which includes a summer internship. In 2013, the Career Center at Stony Brook University recognized the JFEW - SUNY Program in International Relations & Global Affairs as the 2013 Internship Program of the Year. For more on Mazzara and this program click here.
Adventures in Alumni Relations

Follow Rosella Garica, Director of Alumni Relations, on Twitter and Instagram as she reconnects alumni around the world. Stay tuned for adventures from Rosella and the rest of the Alumni Relations team in our "Adventures of Alumni Relations" blog.
Do you have exciting news to share? Be sure to let us know! Email us at tcalumni@tc.edu, fill out the Class Notes form here or share your news on Facebook.
Teachers College News
Gifts Enhance TC's Recruitment and Influence in the Pacific Rim
Teachers College has received two generous commitments that will enhance the College's recruitment of Asian students and increase its impact on education in China and Chinese-speaking communities. Trustee Edith Shih and UBS China Executive David Li support the College's growing involvement with Asian students and education. Shih, Head Group General Counsel and Company Secretary of Hutchison Whampoa – a Fortune 500 investment holding company based in Hong Kong – has made an additional gift to her endowed Edith Shih Scholarship Fund, which she established to provide assistance for TC master's and doctoral students from Asia. A gift from David (Yi) Li, Chairman and Country Head of UBS China, recently established the C.Y. Li Endowed Scholarship Fund at Teachers College to support students interested in enhancing education in China and Chinese-speaking communities. Read more here.

News You Can Use
News You Can Use is a quarterly electronic newsletter about Teachers College's research, policy work, international initiatives and leadership in bridging theory and practice. Read the latest issue here.
Virtual Events
Were you interested in an event but unable to attend? If so, or if you want to be part of the audience again, you can watch many of our programs online. Simply visit our Youtube channel (TeachersCollegeCUNYC) or TC blip.tv channel to see what you've been missing.
Support TC
This is it! August is the final month in the TC Fund's fiscal year. There are only three weeks left before our August 31 deadline to make your gift count in our 2013 books. Your contribution - at whatever level you choose – will make a tangible difference in the lives of our students, faculty, academic programs, and virtually everything that happens at TC throughout the academic year. Your participation, above all else, is the most important thing to us, and we value and appreciate it.
Make your gift to the TC Fund today, and help us reach our goal of $2.04 million before August 31.  
Double the impact of your gift with Our Trustee Challenge!
Are you a current or former member of the John Dewey Circle?  Our generous Trustees are offering to match dollar-for-dollar, all first-time and renewing Dewey Circle gifts in recognition of our 125th Anniversary. Now is the best time to join our leadership giving society.  Renew your membership to the John Dewey Circle today, or make a first-time leadership gift of $1,000 or more, and your gift will be matched 1:1, up to $125,000. If you make a gift of $2,500, they will double that amount to provide a $5,000 Annual Fund Scholarship to a student with demonstrated need.  The scholar will also be named in your honor for the upcoming academic year, and there will be opportunities to correspond and/or to meet them throughout the year.
You can also begin your own legacy of philanthropy with TC by honoring the many firsts in its rich legacy of accomplishments. A first-time gift of $125 to the TC Fund is a wonderful way to start.

You can also strengthen your TC Fund support for our students, faculty and programs during this special anniversary year, by increasing your gift by $125 today.
Every aspect of the College, be it scholarship, academic initiatives, faculty research, campus repairs and upgrades - all these are underwritten by the TC Fund. It is that important to the continued health of the College.  Please make your gift to the TC Fund today and help us keep Teachers College a strong and flourishing educational institution that will always be ahead of the rest.

Bookshelf
Alumni Publications
To read about our TC authors, please click on the links below.

The following alumni Megan Blumenreich (EdD '01), Catherine Franklin (EdD '01), Amita Gupta (EdD '03) and Vicki Garavuso (EdD '03) recently contributed to a book titled " Knowledge, Pedagogy, and Postmulticulturalism - Shifting the Locus of Learning in Urban Teacher Education ". They are currently colleagues at The City College of the City University of New York with editor Gay Wilgus.
Are you an alumnus or alumna with published works? For consideration in a future bookshelf section, send information on your work to tcalumni@tc.edu, subject: Alumni Publications.
---
Gottesman Library

The Gottesman Library Newsletter is available here.
If you are interested in learning more about events hosted by the Gottesman Library or about available library services please visit http://library.tc.columbia.edu/education. You can also follow up on Twitter @LibraryTC.

New Learning Times - NLT

The EdLab has announced the launch of the New Learning Times (NLT), a new daily publication covering innovation in education. Alumni can keep up with the new generation of innovators and innovations in learning by registering free for the New Learning Times. Read NLT on the go - it's available for smart phones and tablets as well as on the web.
Read below for more information on each department and for ways to reconnect

.
Arts & Humanities Homepage
Click here to read the department's blog. Visit the Music Ed site for alumni news and upcoming concerts. You can also join the conversation on Twitter @TCAandH, @TCSocialStudies, @TCMusicEd, and new to twitter: @TCEnglishEd.


Biobehavioral Sciences Homepage
You can also join the conversation on Twitter @BiobehavioralTC.


Counseling & Clinical Psychology Homepage
The MA Clinical Program is on Linkedin.
TC has just opened the Spirituality & Mind-Body Institute.


Curriculum & Teaching Homepage
Visit the site for alumni, faculty and student news.


Education Policy & Social Analysis Homepage
Click here for the recent issue of EPSA-logue, the department's newsletter. You can also join the conversation on Twitter @EPSAatTC.


Health & Behavior Studies Homepage
Visit the site for alumni, faculty and student news.


Human Development Homepage
Click here to read the most recent edition of HUDN, the department's newsletter.


International & Transcultural Studies Homepage
Check out the TC IED Alumni Blog
tcaroundtheglobe.wordpress.com/.



Mathematics, Science & Technology Homepage
Check out what is happening within the department on the MST YouTube Channel, the MST Facebook page and the MST Times.


Organization & Leadership Homepage
Visit the site for alumni, faculty and student news. Check out the HPSE Newsletter Archive.


Other Concentrations Homepage
Interested in other certificate programs and courses? Visit the site for additional opportunities.



TCCS Career Corner
Tap into TCCS!
TCCS encourages you to take advantage of the many career resources available to you. To review a list of services offered through TCCS, please click here. Join the Teachers College Career Services (TCCS), Columbia University LinkedIn Group to connect with students and fellow TC alumni, exchange information, ideas and opportunities with others in your field, and learn about upcoming TCCS programs & events. Feel free to like TCCS on Facebook and follow us on Twitter!
TCCS Workshops, Panels and Webinars are online
For viewing, please go to the Resource Library section of TCCS LINK and click on the eWorkshop Series, Panels or Webinars folder.  TCCS Staff will continue to present workshops in person during the fall and spring semesters.  In the fall, please check the TCCS LINK Career Fairs & Events section and the TCCS website calendar for date and time information.
October 2 - The iRelaunch Annual Return to Work Conference October 2013
The iRelaunch Return to Work Conference is a day of education, motivation, and networking that will give you the strategy, tools, confidence, and connections to help you return to work. If you are an educated professional, whether you've been out of the workforce for two months or 20 years, no matter what you want to do (return to the corporate world, start your own business, work for a nonprofit or not sure), this Conference is for you. TC alumna Kris Hintz spoke at iRelaunch's 2010 Conference.
For more information on the conference or to RSVP , please visit www.irelaunch.com.
Recruit TC

Is your organization seeking talented professionals? To discuss recruiting efforts, please contact Vicki Gochenour, Assistant Director of Employer Relations in TCCS at 212.678.3202 or via email at gochenour@tc.edu

For further assistance regarding TC Career Services, please contact the TCCS office at careerservices@tc.edu.
Additional Career Service Resources Include:

TCCS Alumni Listserv

Alumni Mentor Program (TCCS LinkedIn Group)

TCCS Events (through TCCS LINK via myTC portal)

Online Access to TCCS Workshops, Panels and Webinars(through TCCS LINK via myTC portal)

Columbia Alumni Networking Events

CU Center for Career Education Volunteer Opportunities



Reconnect: Follow TC Online
Stay connected with us through Facebook, LinkedIn, Twitter and more! Simply click on the icons below to get started or visit www.tc.edu/alumni/connect.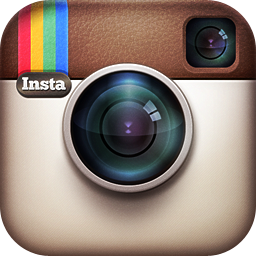 Frequently Asked Questions
Need a new copy of your diploma? Forgot your password? Find the answers to all of these questions and more on our FAQ page.
Need to access myTC and forgot your UNI and/or password?
Simply visit http://uni.columbia.edu, click on "Forgot Password" and follow the prompts.
Alumni Relations
525 W. 120th Street
Box 306
New York, New York 10027

Phone: (212) 678-3215
Fax: (212) 678-3723
Email: tcalumni@tc.edu
www.tc.edu/alumni
August Alumni Newsletter

Global TC Day
Global TC Day was a success, and we are so happy to have had over 400 alumni, students, faculty and staff come together to celebrate our 125th
Anniversary. We had over 30 events, formal and informal, all over the world in over a dozen countries.
TC Thailand kicked off Global TC Day on July 15 with a full-day workshop. Alumna Parinda Viranuvat (MA '11) even sent along her personal experience is this recap. The majority of our events took place on July 25. Alumnus Wataru Hasegawa (ME '99), founder of KCG, helped us pull together a group in Kyoto and he also sent along a Happy 125th Anniversary message for Global Day. President Susan Fuhrman joined the on campus event via Skype from London for a mid-day toast. It was a uniqu
e trans-Atlantic experience to help us celebrate the day!Our Shanghai alumni who gottogether for dinner and even sent along this fun video message. We had an incredible buzz surrounding the event with social media and were happy to see the TCCommunity's posts using #GlobalTCDay.
We have compiled a #GlobalTCDay Photo Album on Facebook. Please be sure to "Like" our page, flip through the photos and tag yourself and your friends. Also be sure to "Like" your favorite photos - those pictures with the most "Likes" will win our Photo Contest. Do you have additional pictures to share? Send them along to tcalumni@tc.edu.
We also debuted Flat Dewey and Flat Dodge! Yo
u can still bring them to life through your adventures. Take pictures with them and send them to us! You may be featured in an upcoming newsletter!
We could not have done this without the help of many of our alumni and friends. We'd like to give special thanks to our Global TC Day Hosts who not only
planned exciting events for our local alumni but also backed the events financially by opening the doors to their workplaces or even their homes to accommodate our alumni attendees. Thank you for your help and support! We would also like to thank our Global TC Day Ambassadors who took the time to coordinate fantastic local events.

Visit www.tc.edu/125/globalday for a full listing of those who helped us with the day and to take a peekat the social media dashboard full of posts, tweets and photos.
Be a Part of TC's History as a Distinguished Alumnus/a
Be a part of Teachers College - forever - as a Distinguished Alumni and have your name etched into our honor wall!


The Alumni Association is seeking nominations for the Distinguished Alumni & Early Career Awards - the highest honor bestowed on TC Alumni by the Alumni Association. We invite you to nominate TC graduates who have distinguished themselves in their fields and have earned high respect among their colleagues and the general community, and whose impact is felt on a national or international level. Recent graduates who have graduated within the past 10 years, have earned distinction in their field, and who demonstrate further future potential will be honored with the Early Career Award. Do you know an alumnus or alumna who meets these criteria? Nominate him or her today!

Alumni Council Welcomes New Members
The Office of Alumni Relations and the Alumni Association are happy to welcome new Alumni Council members who were recently elected to represent the greater alumni body for a three-year term:

Arnold Fege (ME '75)
Margaret "Maggie" Rourke Granados (MA '90)
Emmanuel "Noel" Leyco (MA '80)
Shenzhan Liao (ME '04)
Courtney Steers (MA '10)
Vanessa Tesoriero (ME '05)

We would also like to remind you that all alumni are welcome to get involved and join a committee. If you are interested in doing so or would like more information about how to nominate yourself or a fellow TC graduate for the Alumni Council, please visit www.tc.edu/alumni/getinvolved.

Save the Date: November 12


Visit www.tc.edu/125 for more information. For tickets and sponsorship opportunities, please click here.

Stay Connected During Our 125th Anniversary
There are many ways to be a part of our 125th Anniversary so be sure to stay connected to keep up with us and to stay informed. We will share events with you online, post reminders and share stories on Facebook and Twitter, share images on Instagram, network on Linkedin and more. Stay connected and join the conversation using #TC125.

Share this newsletter with your fellow TC alumni to help them stay connected.
Upcoming Alumni Events
August - Mini Moments with Big Thinkers Rewind

This August, we are featuring select "Mini Moments" from the first half of the year. These segments have highlighted a half-century of groundbreaking ideas, research and initiatives from TC. The series will resume the first week of September. "Mini Moments with Big thinkers" is a series of two-minute video segments that will feature prominent TC faculty, faculty emeriti, alumni, administrators, and others discussing groundbreaking ideas, research and initiatives born at the College over the past 50 years. Visit www.tc.edu/bigthinkers.
August - Continuing Professional Studies Opportunities
Below you will find a list of areas with available continuing professional studies opportunities for the month of July. For more information, click on the appropriate link(s) below.
Organization & Leadership | Mathematics, Science & Technology Curriculum & Teaching | Online Learning | Applied Linguistics & TESOL


August 12-16 2013 - Math Camp

Integrating the Common Core Shifts into Mathematics Instruction for Middle School Educators at Teachers College. For more information or to register go www.tc.columbia.edu/cps/mathcamp.



August 19 - Anthony Saich Lecture: Chinese Village, Global Market (Beijing)

This talk by Harvard University Professor Anthony Saich tells the story of one village, Yantian, and its remarkable economic and social transformation. The village sits in the Pearl River Delta, the engine of China's emergence as the hub of global manufacturing and production. The village's success relied on the creation of new economic collectives, the ability to leverage networks, migrant labor, and its proximity to Hong Kong to transform forever the formerly sleepy rural area. The talk will discuss how the outcomes are shaped by a number of factors such as path dependence, social structures, economic resources and local entrepreneurship. It will also outline the challenges ahead for Yantian.
Time: 6:30 p.m.
Location: Columbia Global Centers | East Asia, No. 26, 1 F Core Plaza, No. 1 Shanyuan Street, Zhongguancun, Haidian District, Beijing
To register visit cgceasaichtalk.eventbrite.com. For more information contact beijing.cgc@columbia.edu.
August 30: Washington, DC: Jazz in the Sculpture Garden

The TC-in-DC Regional group will be meeting for Jazz in the Sculpture Garden at the National Gallery of Art. Be there as Bruno Nasta and U.S. Naval Academy will play. The group will meet in the grass near the "Chair Transformation" Sculpture (left) (number 11 on the map here). If you are having trouble finding the group call 202-560-8202 on the day of for directions. This is a family friendly event. Feel free to bring family, blanket, a picnic, etc. More information about the event here.
Hosted by: TC-in-DC Regional Group
Time: 5:00-7:00pm
Location: National Gallery of Art
For more information or to register, please visit the TC-in-DC Regional Group Facebook page or email tcindcalumni@gmail.com.
September 3 - 7: TC Week

We're kicking off the new semester with an exciting week of activities. We'll be heading to Yankee Stadium, practicing our zen with some yoga, and we have a few additional surprises along the way. Stay tuned for more information as we continue to celebrate our 125th anniversary.

September 12 - Design Thinking for Business Challenges: Using Design Thinking to Tackle Organizational Changes

This experiential workshop will explore the application of design thinking used to design everything from products to communities and made popular by firms like IDEO and Continuum (and architects like Gehry) to tackle organizational changes. Led by one of the world's leading authorities on organizational change and organizational design, this fun and engaging workshop promises to provide the stimulus you need to take a fresh look at your challenges, invent new solutions, and succeed at putting even you most creative ideas to work. Faculty: William Pasmore, Ph.D.
Time: 9:00 am - 5:00 pm
Location: Teachers College
For more information or to register, please visit www.tc.columbia.edu/ce/design. To commemorate our 125th anniversary, we are offering a 12.5% discount. Use discount code TC125 when you register.
October

October 2 - 3- Catalyzing Strategic Mindsets: Strategic Thinking and Leadership Practices for Sustainable Futures Workshop

This 2-day experiential program provides participants with the tools and practices to effectively apply strategic thinking for organizational learning and creating innovative solutions that establish a sustainable advantage for their organizations. Participants will leave with an enhanced ability to apply these practices in their organizations. Featured faculty: Lyle Yorks and Harold Penton
Time: 9:00 am - 5:00 pm (each day)
Location: Teachers College
For more information or to register, please visit www.tc.columbia.edu/ce/strategic. To commemorate our 125th anniversary, we are offering a 12.5% discount. Use discount code TC125 when you register.
October 16 - Leveraging Invisible Organizational Networks for Visible Change Workshop

This engaging 1-day workshop teaches you about how organizational networks function, how to learn about your organization's network, and how to put it to work for change. Featured faculty: William Pasmore and Rob Cross
Time: 9:00 am - 5:00 pm
Location: Teachers College
For more information or to register, please visit www.tc.columbia.edu/ce/leveraging. To commemorate our 125th anniversary, we are offering a 12.5% discount. Use discount code TC125 when you register.



October 17 - 18 - Conflict Intelligence (CIQ) Harnessing the Power of Conflict and Influence at Work

This 2-day experiential workshop stresses the importance for leaders of developing the capacity to adapt: to be able to employ various strategies and tactics for conflict management effectively in organizations - in order to marshal their potential energy and avoid pitfalls. Featured faculty: Peter Coleman and Rob Ferguson
Time: 9:00 am - 5:00 pm (each day)
Location: Teachers College
For more information or to register, please visit www.tc.columbia.edu/ce/conflict. To commemorate our 125th anniversary, we are offering a 12.5% discount. Use discount code TC125 when you register.



October 18 - 19 - Fall Seminar: "On the Future of Anthropology in Schools of Education"

The Programs in Applied Anthropology and Anthropology and Education at Teachers College, Columbia University are organizing a small conference bringing together faculty, alumni and graduate students to discuss the current challenges facing their field ranging from theoretical, methodological and analytical angles in an effort to continue exploring the productive tensions found at the intersection of Anthropology and Education. The plan is to showcase the work of graduates of our program and celebrate alumni during the conference. For more information on the seminar, please refer to www.tcanthro2013.org. Sample position papers will be made available here.


October 18 - 19 - Language and Social Interaction Working Group (LANSI)
LANSI brings together scholars and students working on naturally-occurring data within the broad area of language and social interaction. In keeping with the LANSI spirit of diversity and dialog, we welcome abstracts from colleagues working on a variety of topics using discourse analytic approaches that include but are not limited to conversation analysis, interactional sociolinguistics, linguistic anthropology, and critical discourse analysis. For more information, please visit www.tc.edu/lansi.
October 19 - Advanced Organizational Development: Guiding Organizations through Permanent Whitewater

Classic approaches to change management were designed over fifty years ago to manage one change at a time, in a linear fashion. In case you missed it, that's not the world we live in today. Even John Kotter, author of one of the most widely used change models in existence, says that it's time to throw our old-fashioned linear models out the window. What we need is an approach to change that lets us deal with multiple changes simultaneously, on a continuous basis. The change-learning spiral that you will learn about in this experiential 1-day workshop is designed to do just that. Faculty: William Pasmore, Ph.D.
Time: 9:00 am - 5:00 pm
Location: Teachers College
For more information or to register, please visit www.tc.columbia.edu/ce/advanced. To commemorate our 125th anniversary, we are offering a 12.5% discount. Use discount code TC125 when you register.
November 12 - 125th Anniversary Celebration

The Gala celebration will be held on November 12, 2013 at the legendary Apollo Theater in Harlem and we are expecting a packed house. As part of the program, we will be honoring leaders in several sectors related to education including: Laurie M. Tisch for her philanthropy and leadership, Jeffrey Immelt for his and GE's corporate support and exemplary impact on the next generation of learners, and James P. Comer as one of the giants of school reform who has stressed the psychosocial development of children. All proceeds from the Gala will benefit TC's scholarship fund. Formal invitation and additional honoree information to follow.
Location: Apollo Theater
Time: 6:00 pm
Visit www.tc.edu/125 for more information. For tickets and sponsorship opportunities, please click here.
For additional information on Alumni Events and Programs, visit www.tc.edu/alumni/ or email tcalumni@tc.edu. For a full calendar of events happening on TC's campus, visit http://www.tc.edu/calendar/.
**Event times and locations are subject to change. Please check the website prior to the event for the most up-to-date information.