Book Talk and Webinar presented by Martha Eddy
In
Mindful Movement: The Evolution of the Somatic Arts and Conscious Action
,
alumna
Martha Eddy
(Ed.D. '98)
uses original interviews, case studies, and practice-led research to define the origins of a new holistic field—somatic movement education & therapy -- and its impact on fitness, ecology, politics, health, education and performance. The book reveals the role the performing arts and psychology have played in informing and inspiring the historical and cultural narrative of somatic arts - approaches to consciousness based in the awareness of the soma - the living body, such as the the Alexander Technique, Bartenieff Fundamentals, Body-Mind Centering®, the Feldenkrais Method, Ideokinesis among others. Providing an overview of the antecedents and recent advances in somatic study she includes contributions by experts Sangeet Duchane (Asian Studies), Rebecca Nettl-Fiol (US Higher Education), Kate Tarlow Morgan (Movement Education), Kelly Mullan (Physical Culture), Sara Reed with Sara Whatley (British Higher Education), and Eve Selver-Kassell (K-12 education). Eddy also highlights feminist perspectives in developing somatic movement, fitness and dance, social somatics (violence prevention and equity advocacy), embodied leadership, somatic views on spirituality and neuroscience, and the field of eco-somatics. Special attention will be given to the role that Teachers College has played in advancing application of somatic methods across disciplines.
Mindful Movement
unpacks and helps to popularize awareness of both the body and the mind and their inextricability.
Alumni can pre-order the book
here
using the promotional code
PRMindful
. The Columbia Bookstore also has the book available in stock.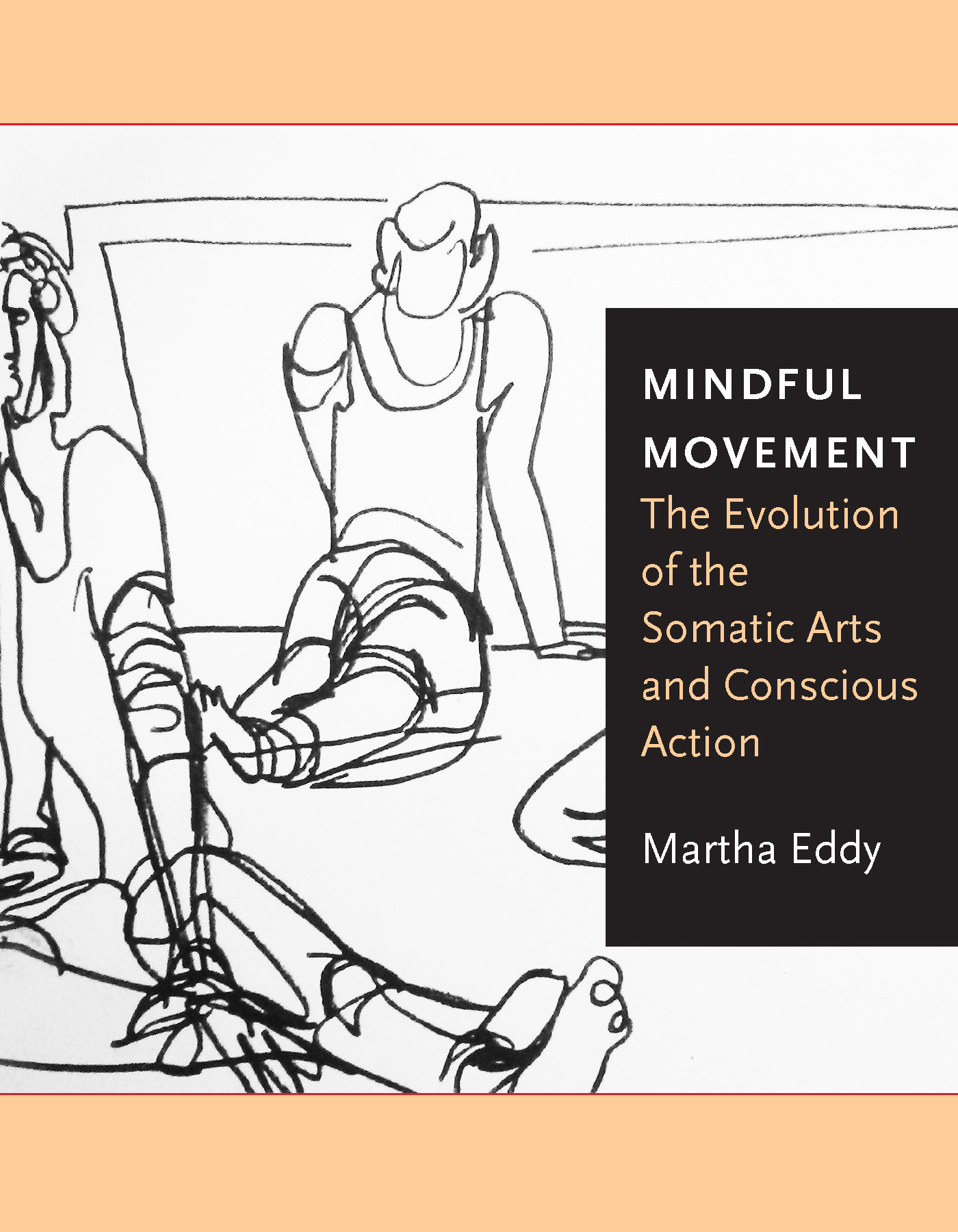 About Martha
Martha Eddy is a Registered Somatic Movement Therapist, licensed Teacher of Body-Mind Centering® since 1984, and Certified Movement Analyst with a doctorate in Movement Science from Teachers College, Columbia University, who teaches regularly with the University of North Carolina – Greensboro, St Mary's College, the State University of New York-ESC, Princeton University and the Dance Education Lab of the 92Y in NYC. She was on the faculty of the TC Dance Education Program for 10 years (1990- 2000) and is the founder of the Center for Kinesthetic Education, Moving for Life DanceExercise for Health® as well as the Somatic Movement Therapy Training - Dynamic EmbodimentTM.
Book Talk and Webinar presented by Martha Eddy
Date: Tuesday, December 6, 2016
Time: 3:00 p.m. EST.
Location at TC: Russell Room 306, Teachers College, Columbia University, 525 W. 120th Street, New York, NY 10027
Online: Link to access the webinar online will be sent to registrants prior to the broadcast.
Co-sponsered by The Gottesman Libraries at Teachers College.
Pre-registration for this event has ended.
Walk-ins are welcome. Join us!
To join the webinar, visit http://bit.ly/2haL3fH
By entering the event at TC, you agree to comply with our photo consent policy. Read full policy here.
December 6, 2016, 3:00 PM
December 6, 2016, 4:00 PM
Online and at Teachers College
Office of Alumni Relations
(212) 678-3215