TC Alumni Career Development Webinar presented by Jules Csillag
Alumna Jules Csillag (M.S. '10) presents Differentiated Reading and Writing Instruction: Free Tools to Help All Students Improve. With increasingly diverse classrooms, teachers may find it difficult to reach all students. This webinar will highlight tools that educators can use to support students with dyslexia and other language-based learning disabilities and differences to help them communicate their ideas and participate in reading and writing activities meaningfully. Several websites, Chrome apps, and extensions will be demonstrated to allow teachers to see each tool in action. A list of resources will also be provided to allow educators to begin using these tech tools immediately.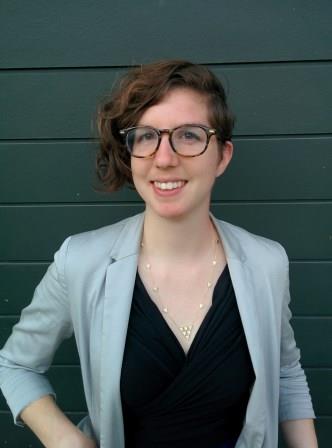 About Jules
Jules Csillag is a licensed speech-language pathologist, learning specialist, and a Teacher of Students with Speech and Language Disabilities (TSSLD), who has worked in a variety of settings throughout New York City, including independent schools, public schools, clinics, and in private practice. She earned a Bachelor of Arts in Linguistics and Psychology at McGill University, and subsequently received a Master of Science at Teachers College, Columbia University. She continues to stay research-driven by attending and presenting at conferences. Most recently, she has presented at the following conferences: International Society for Technology in Education (ISTE), Everyone Reading, Learning Disabilities Association of America, International Literacy Association, and the American Speech-Language-Hearing Association (ASHA) Schools conference.
Jules is passionate about technology and differentiation, and those two passions often go hand in hand. Her mission is to increase access to evidence-based education for all types of learners (including educators).
She is the author of the book, Differentiated Reading Instruction: Strategies and Technology Tools to Help All Students Improve (Routledge, 2016).
WEBINAR Differentiated Reading and Writing Instruction: Free Tools to Help All Students Improve
Date: Tuesday, August 16, 2016
Time: 12:00 p.m. EST.
Location: Click the link to join the webinar http://bit.ly/2btAOhq
Do you have ideas for an upcoming webinar or want to be the next speaker? Visit www.tc.columbia.edu/alumni/careerwebinars/.
By entering the event premises you consent to videotaping, photography, interview(s) and its/their release, publication, exhibition, or reproduction to be used for public relations, news articles, telecasts, education, advertising, research, inclusion on web sites, fundraising, or any other purpose by Teachers College (TC) and and/or its affiliates. Full photo consent information here.
August 16, 2016, 12:00 PM
TC Alumni Relations
212-678-3790