I started my career 50 years ago as a social studies teacher. It was very clear then that civic education was a major focus of our department, whether we were teaching history or civics itself. We were responsible for educating informed citizens who could make knowledgeable judgments. Graduates would need to dissect candidates' statements, critique press coverage and sort through opposing positions.
Over the decades, narrow test-based accountability squeezed out the time for and focus on civics, prompting schools to focus on reading and math scores as preeminent goals. But there's a danger in romanticizing the past because in those days we did not focus sufficiently on what clearly must be at the core of civic education today: the respect and appreciation that must be at the heart of a multicultural society, an understanding of bias and mutual understanding with one another. And — as so much research at TC has shown, from Derald Wing Sue's work on microaggressions (the everyday slights and indignities experienced by people of color and other marginalized groups) to Robert Carter's work on race-based traumatic stress, to Caryn Block and Loriann Roberson's work on the persistence of workplace stereotyping — our education system still doesn't lay sufficient groundwork on citizenship in a just and multicultural society.
Over the past year, it has become clear to me that we must revisit civic education in a renewed 21st century sense. Our society seems torn — by violence against innocents, by disparagement and bias, by disruptions of the institutions we depend on, such as the media and elections. If people were really well educated, I have been thinking, they would recognize and seek to overcome their biases — or at least be alert to them — and control their actions.
We are, after all, the largest, oldest and best school of education in the world, and it's our legacy as well as our challenge to promote our social justice mission in such a way that education becomes the solution.
If educational institutions have disappointed, they are also our way forward. In the search for solutions in this time of upheaval, many will consider protest while others will focus on political organizing, but we here at TC must focus on education. We are, after all, the largest, oldest and best school of education in the world — and it's our legacy as well as our challenge to promote our social justice mission in such a way that education becomes the solution. I am so proud that we are bringing to bear our expertise in education, health and psychology to develop the multidisciplinary approaches needed for a society that is both healthy and well educated, in the sense we would want those words to mean. These efforts have been magnificently supported by our extended TC community through our enormously successful Campaign, Where the Future Comes First, which is now near its conclusion.
I also am very proud of our contributions to fostering citizenship across the College. For example, the TC Civic Participation Project, led by faculty members Yolanda Sealey-Ruiz, Laura Smith and Lalitha Vasudevan, convened leading experts from the justice system, education and other fields to explore the impact of mass incarceration in the United States and its disproportionate impact on youth of color. Our Vice President's Office for Diversity and Community Affairs hosted widely attended "safe spaces" following the Pulse nightclub shootings and the presidential election.
Students also helped us focus more sharply on diversity in our curriculum and pedagogy. This fall, we welcomed 1,372 new students from 52 countries — including more than a third who identify as persons of color (among those from the United States, the figure was closer to one-half). Many were indispensable to efforts such as the creation of our highly regarded Diversity Curriculum Mapping project, which makes it possible to easily discover courses across departments that pertain to race, ethnicity and inter-cultural understanding. Their efforts are just one example of why we have made providing scholarship support to our students the top priority of our Campaign.
Meanwhile, our diverse and wonderful faculty continued to engage in scholarship that went to the heart of our social justice mission.
In academic year 2015-16, TC faculty published 175 books and refereed journal articles and received approximately 70 major awards and honors. Their work was recognized with nearly $50 million in grants and funding, with new awards totaling nearly $10 million more than the year before. Eight TC faculty members were honored by the American Education Research Association, including Christopher Emdin, Associate Professor of Science Education, who received the prestigious Early Career Award for his pioneering work on the use of rap and hip hop as teaching tools. Dr. Emdin was also honored as the Exemplary Multicultural Educator of 2015 by the National Association for Multicultural Education.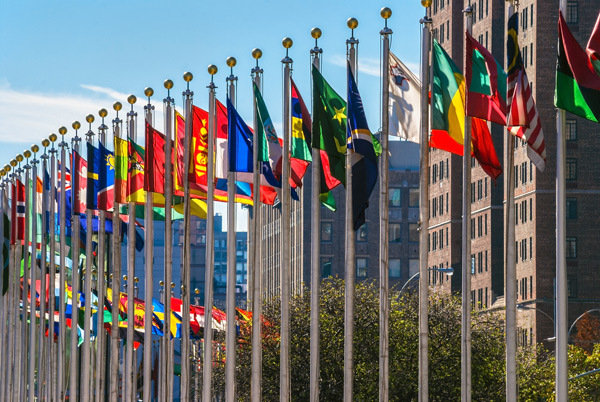 Many others, across all of our departments and disciplines, promoted citizenship through an emphasis on inclusion, teaching to diverse learners, and meeting the needs of communities across New York City, throughout the nation and around the world.
Professor of Sociology & Education Amy Stuart Wells has long argued that, beyond merely creating a diverse mix of students, schools must adopt inclusive curricula; teachers must reflect on their biases; and students must learn how to interact across race and class lines. This past summer, Dr. Wells and six TC colleagues organized "Reimagining Education: Teaching and Learning in Racially Diverse Schools," a first-ever professional training institute that drew 150 educators, policy makers, and parents from around the country. The four-day event included workshops led by Assistant Professor of Elementary & Inclusive Education Detra Price-Dennis, in which teachers read about "green books" — guides for safe travel by African Americans during the segregation era — and Associate Professor of Early Childhood Education Mariana Souto-Manning, who challenged participants with a classroom literacy exercise that illustrated the difficulties children face when their home language is not aligned with that of their school.
Dr. Souto-Manning also published two highly influential books this year, both published by Teachers College Press: the award-winning Multicultural Teaching in the Early Childhood Classroom, which reimagines the potential and scope of inclusionary language and literacy curricula, and Reading, Writing, and Talk: Inclusive Teaching Strategies for Diverse Learners, K-2, which provides adaptable, practical, evidence-based tools for teachers.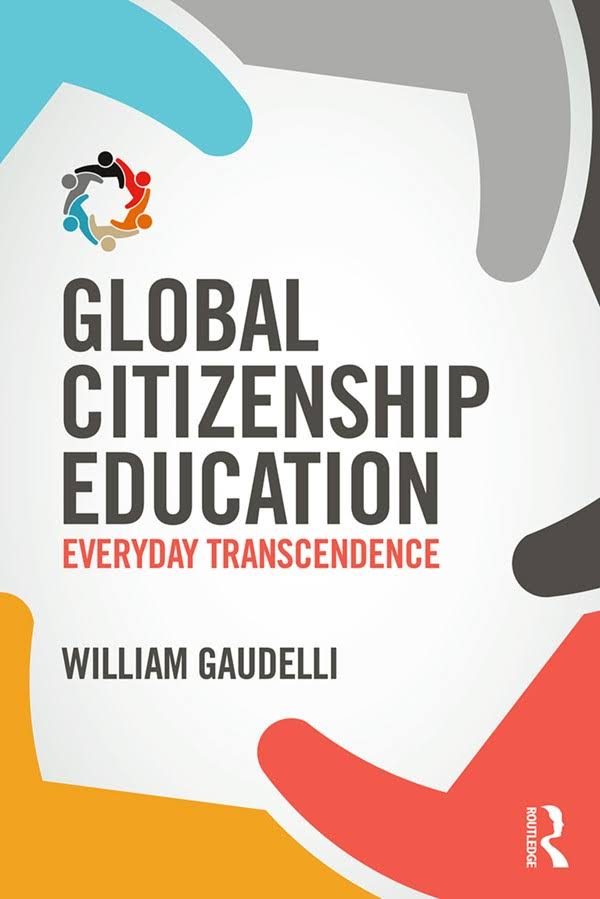 William Gaudelli, renowned for his leadership in international teacher development and training, published Global Citizenship Education: Everyday Transcendence (Routledge). This important work offers critical, cross-cultural examinations of sustainability education, cultural diversity and human rights education in order to determine best-practices in the development of globally-conscious classrooms.
[Also read: TC's Gaudelli Calls For Global Citizenship Education in Education Week]
To help all students succeed, we must understand and meet the needs of parents whose children grapple with cultural or biological obstacles to learning. Professor Carol Scheffner Hammer of our Department of Biobehavioral Sciences received nearly $3 million in federal funding for two such projects: development of an assessment of phonological awareness for Spanish/English bilingual preschoolers and creation of a web-based intervention to help parents support the language development of preschoolers with language disorders.
Education that serves students from all backgrounds should surely teach about their cultures. Yet the African diaspora — the communities worldwide descended from peoples from Africa, who, if united, would constitute the world's third largest nation — has received scant attention. Now TC scholars, led by Ernest Morrell, TC's Macy Professor of English Education and Director of our Institute for Urban and Minority Education (IUME), and Henry Levin, William Heard Kilpatrick Professor of Economics & Education, are developing a new Advanced Placement course on the African diaspora that could be approved by the College Board as early as next fall. The AP course aims to raise awareness among high school students about the historical context of current issues of race and privilege. This work is being done under the auspices of the African Diaspora Consortium, whose founding president, Kassie Freeman, has been named a faculty fellow at IUME.
Drs. Morrell and Levin are also deeply involved with the work of the Comparative and International Education Society's new Special Interest Group focused on the diaspora, aimed at improving outcomes for African-descended populations.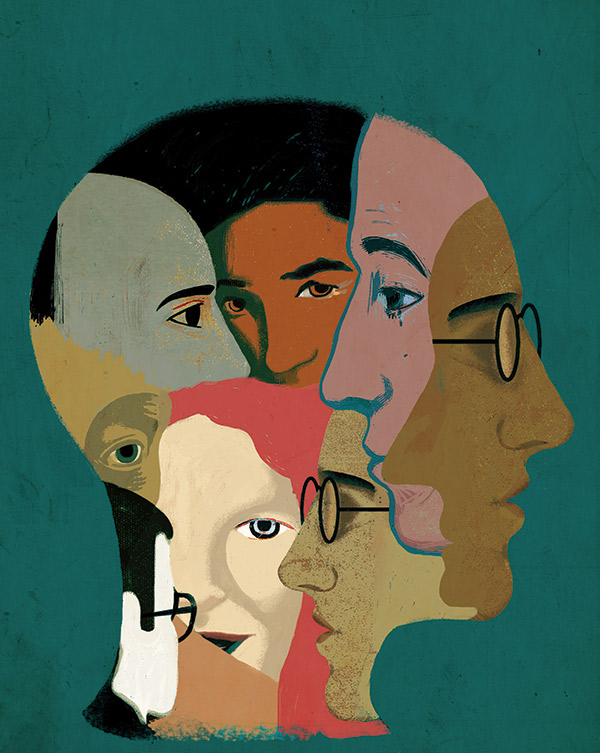 Other TC faculty members are designing strategies to improve education and quality of life for people facing or recovering from extreme adversities.
TC scholars across departments are also addressing physical and psychological health challenges that disproportionately affect poor and minority populations.
Assistant Professor of Health Education Sonali Rajan, this past year's recipient of TC's Strage Junior Faculty Prize, is leading a team of researchers and clinicians from TC, NYU, and New York Methodist Hospital that will address the presence of firearms in schools. Dr. Rajan has found that factors such as poverty and living in violent and dangerous neighborhoods are far more salient than mental illness in influencing the health and risk behaviors of adolescent youth. School violence prevention is also the subject of a certificate training program now offered at TC, as is the prevention of school harassment, bullying, cyber-bullying, and discrimination.
Jeanne Brooks-Gunn, a globally recognized developmental psychologist who co-directs TC's National Center for Children & Families, is studying the effects of poverty at a molecular level. Previously, Dr. Brooks-Gunn discovered associations between poverty and the health of chromosomes, and between dopamine receptors and environmental stress. Her current studies suggest that genetic changes caused by environmental stress may be transmitted to later generations. This research could lead to improved health outcomes and increased life expectancy among poorer populations.
Laura Smith, Associate Professor of Psychology & Education, brought a unique social justice perspective to this year's debate about minimum wage. In a widely hailed article in the journal American Psychologist, she argued that raising awareness of the damaging psychological effects of low wages can lead to a greater social and political will to fight poverty. Dr. Smith called on members of her profession to unite behind a national minimum wage increase.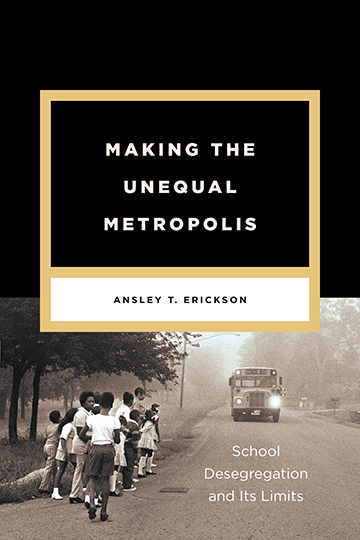 In her new book, Making the Unequal Metropolis: School Desegregation and Its Limits (University of Chicago Press), Assistant Professor of History & Education Ansley Erickson reveals the political and economic forces that perpetuated segregation and inequality in Nashville, Tennessee, even as that city has been hailed as an integration success. Arguing that school policies are intertwined with those for urban development, Dr. Erickson calls for greater scrutiny of our recent past in order to guide more successful integration efforts in the future.
The founders of TC's Sexuality, Women, & Gender Project — Aurelie Athan, Melanie Brewster and Riddhi Sandil, continue to lead and support scholarship, student research and community projects promoting the needs of LGBTQ individuals and women. To combat the high rate of teen pregnancy, particularly among African-American and Hispanic girls, they will soon launch a project, funded by TC alumna Mary Edlow, to critically examine sex education curricula in New York City schools and to develop a teacher training program to enhance its effectiveness.
Even TC's recent renewed accreditation by the Middle States Commission reflects the diversity and inclusiveness of our community and culture. More than 400 students, faculty and staff came together to conduct and develop the self-study portion of the College's review. We can all be very proud of the results. The Commission gave TC its highest possible assessment, and praised our efforts in making the College "a national leader in developing new academic programs, new pedagogy, new facilities and technology to enhance the quality of the education students receive."
Sasha Gribovskaya, our Director of Accreditation and Assessment, and our Steering Committee, chaired by Vice Provost Bill Baldwin and Vice Dean Lin Goodwin, deserve special commendation for their outstanding work in leading our accreditation renewal effort. But the state of Teachers College is strong because everyone in our community is fighting injustice with the best weapons in the world — teaching, learning, critical thought, constructive action and a constant determination to build a freer, safer, healthier and more equitable world. Check out the rest of this Annual Report, from the Year in Review pages for our 10 academic departments and various key offices to the extraordinary Campaign report highlighting the generosity and support of TC "citizen philanthropists." I think you'll agree that virtually everything we do is aimed at fostering the kind of inquiry, discovery, deliberation and insight that enable individuals and communities to make informed, compassionate and effective choices.
Teachers College has the students, the faculty and the support of a large alumni and donor community to assure that we can sustain our legacy of promoting social justice. As I have already noted, through our Campaign, this remarkable community has come together to make sure that we have the resources to work to the best of our ability. We must rededicate ourselves to make sure that — now more than ever — our work makes a difference for everyone in our society.
That, after all, is what real citizens do.

Susan Fuhrman (Ph.D. '77)