The Department of Curriculum & Teaching explores the nature, purpose and design of curricula and the theory and practice of teaching. The Department prepares outstanding educators to reimagine schools and other educational settings. Preservice and in-service teachers are committed to ensuring that all children receive the kind of education historically reserved for those of privilege. Among the department's accomplishments this past year:
Tribute Scholarships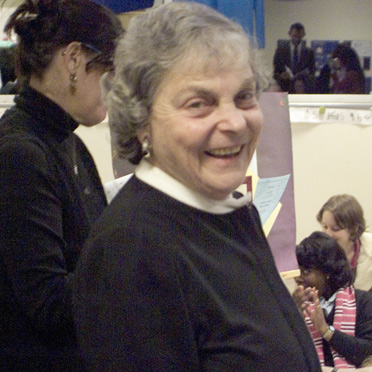 Heinemann, a leading publisher of professional development books and provider of resources for teachers, introduced The Teachers College Reading & Writing Project (TCRWP) Classroom Libraries Series — books for grades K-8 selected and vetted by the nation's leading provider of literacy professional development for teachers. TCRWP was founded by its Director, Lucy Calkins.
[Also read: Judging Books — They've Got It Covered: The TC Reading and Writing Project & Heinemann team to create classroom libraries to order]
Daniel Friedrich was the lead author of "Teach for All, Public-Private Partnerships, and the Erosion of the Public in Education," in World Yearbook of Education 2016: The Global Education Industry (Routledge). During his sabbatical semester in Argentina, Friedrich lectured at many national universities, including Universidad de Buenos Aires and Universidad Nacional de General Sarmiento.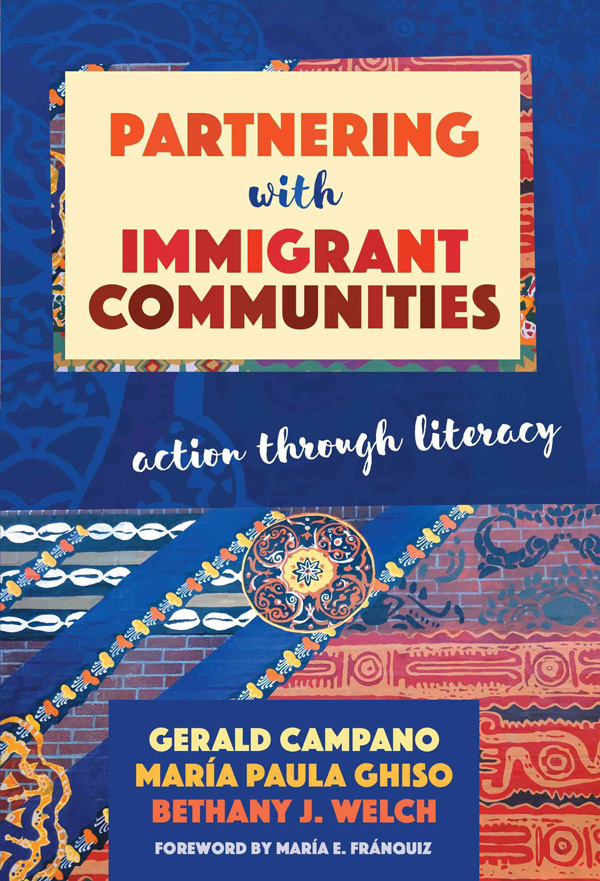 María Paula Ghiso co-authored Partnering with Immigrant Communities: Action Through Literacy (Teachers College Press) and the articles "The Laundromat as the Transnational Local: Young Children's Literacies of Interdependence," in Teachers College Record and "Dialogic Teaching and Multilingual Counterpublics," in L1-Educational Studies in Language and Literature. She is also the Co-PI on a renewed grant from the Brooke Astor Fund for New York City Education for the Photos and Me project in partnership with Union Settlement Association ($438,716). Alongside her colleague Patricia Martínez-Álvarez from TC's Department of Arts & Humanities, Ghiso is designing and researching the Photos and Me curriculum model and supporting teachers' implementation across participating sites.
TR@TC2 (Teaching Residents at Teachers College 2), an 18-month teaching residency funded by the U.S. Department of Education and led by A. Lin Goodwin, Vice Dean and Evenden Professor of Education, is in its second year. TR@TC2 works closely with New York City secondary schools and classroom practitioners to prepare diverse, highly qualified teachers of English as a Second Language, Students with Disabilities, and Science-Biology and General Science.
Thomas Hatch and TC alumna Rachel Roegman, Assistant Professor of Educational Leadership & Cultural Foundations at Purdue University College of Education, co-authored "Access, Success and Equity: AP Access and Performance in Four New Jersey Districts," in Phi Delta Kappa. Hatch, Roegman and doctoral student Kathryn Hill co-authored "Investigating the Role of Instructional Rounds in the Development of Social Networks and District-Wide Improvement," in American Educational Research Journal.
Michelle Knight-Manuel was promoted to Professor of Education and was named Associate Dean by the Provost. Knight-Manuel was featured as part of TC's Winter Provost's Series, delivering a talk titled "Ready or Not — Preparing Students of Color for College," in which she argued that to address the low college enrollment rates among Black and Latina/o students, school communities "must create culturally relevant, college-going cultures that include the cultural knowledge, background and interests of their students." She also delivered the keynote speech, "Creating a Researcher Identity," at the United Arab Emirates University.
Srikala Naraian and C&T doctoral student Shenila Khoja-Moolji co-authored "Happy Places, Horrible Times and Scary Learners: Affective Performances and Sticky Objects in Inclusive Classrooms," in International Journal of Qualitative Studies in Education. Naraian also published "Teaching for 'Real': Reconciling Explicit Literacy Instruction with Inclusive Pedagogy in a Fourth-Grade Urban Classroom," in Urban Education and "Spatializing Student Learning to Re-imagine the 'Place' of Inclusion," in Teachers College Record.
Celia Oyler was appointed to a three-year term as Visiting Professor of Inclusive Education at the University of Edinburgh. Oyler and Britt Hamre continue to grow the Teachers College Inclusive Classrooms Project and work in partnership with the New York City Department of Education and other school districts. The summer institutes on Inclusive Classrooms Coaching are a new feature of their project; they are also working to "spread out" (rather than scale up) the teaching of inclusive classroom pedagogies. C&T doctoral students Angel Acosta, Dahlia Hamza Constantine, Jenna Morvay and Katie Newhouse documented the project's work in schools.
Detra Price-Dennis collaborated with PEN World Voices and The Tomás Rivera Book Award to host award-winning author Duncan Tonatiuh at Central Park East II elementary school. Price-Dennis continued her work with the Technology Club at PS 236, exploring digital tools such as Animoto, Glogster, iMovie and Oculus Rift, and coding with Scratch.
Susan Recchia received the 2016 Outstanding Teacher of the Year Award from the National Association of Early Childhood Teacher Education (NAECTE). Her article "Preparing Early Childhood Professionals for Relationship-Based Work with Infants" (co-authored with Seung Yeon Lee and Minsun Shin) was selected by the Journal of Early Childhood Teacher Education (JECTE) for the 2015 Distinguished Article Award. Other Recent publications include The Handbook of Early Childhood Teacher Education (with Leslie Couse, Routledge), and "Zooming In and Out: Exploring Teacher Competencies in Inclusive Early Childhood Classrooms" (with Yoon-Joo Lee, Journal of Research in Childhood Education).
Mariana Souto-Manning, Associate Professor of Early Childhood Education, and C&T Instructor Jessica Martell received the 2016 American Educational Studies Association (AESA) Critics Choice Book Award for Reading, Writing and Talk: Inclusive Teaching Strategies for Diverse Learners, K-2 (Teachers College Press). Souto-Manning delivered a keynote presentation with the same title at the Assembly for Research Midwinter Conference of the National Council of Teachers of English. She also co-edited Courageous Leadership in Early Childhood Education: Taking a Stand for Social Justice (Teachers College Press).
Haeny Yoon co-authored "Language Arts Lessons: Co-inquiry, Co-construction, Collaboration: The Emergence of Curriculum," in Language Arts.