The Department of Education Policy and Social Analysis (EPSA) focuses on how governments, markets and societal conditions shape schooling and educational opportunities, as well as how they contribute to creating an informed population able to critically analyze its own areas of need and interest and work in concert toward creating a better world. Among the department's accomplishments this past year:
Tribute Scholarships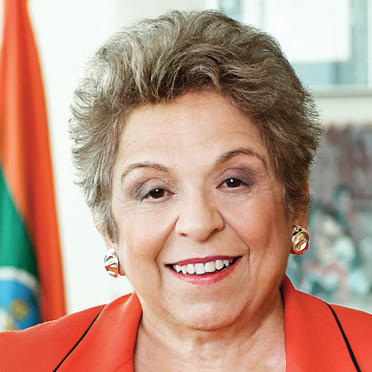 New York State Education Commissioner MaryEllen Elia gave TC's 2016 Phyllis L. Kossoff Lecture on Education and Policy. In delivering her first address in New York City, the Commissioner drew repeatedly on what she's heard from constituents to address what she sees as the major public education issues in New York State: teacher evaluations, standardized testing (and the burgeoning opt-out movement), the Common Core standards and curriculum development. The Phyllis L. Kossoff Lecture is generously supported by alumna Phyllis L. Kossoff, TC President's Advisory Council member and former teacher. The Phyllis L. Kossoff Lecture is generously supported by alumna Phyllis L. Kossoff, TC President's Advisory Council member and former teacher. Past lectures have featured then-U.S Secretary of Education Arne Duncan, current New York City schools Chancellor Carmen Fariña and the education advisors of presidential candidates.
Ten EPSA professors were included in the 2016 Education Scholar Public Influence Rankings: Henry M. Levin, Jeffrey Henig, Thomas Bailey, Sharon Lynn Kagan, Aaron Pallas, Priscilla Wohlstetter, Amy Stuart Wells, Judith Scott-Clayton, Michael Rebell and Luis Huerta.
In addition:
TC's Community College Research Center (CCRC), directed by Thomas Bailey, celebrated its 20th anniversary. CCRC is the national leader in examining the full spectrum of issues that impact the success of students at community colleges — from the high school-to-college transition to graduation and transfer to four-year colleges — as well as the economic benefits of various postsecondary credentials for students. Bailey also received a $2.2 million grant from the American Association of Community Colleges to continue CCRC's leadership role in building the capacity for community colleges to design and implement structured academic and career pathways for their students.
New EPSA faculty member Sarah Cohodes won the Association for Education Finance and Policy Jean Flanigan Outstanding Dissertation Award for 2016. Cohodes, along with colleagues at New York University and Seton Hall, received funding from several foundations for their randomized intervention study, "Leveling the Playing Field for High School Choice through Decision Supports: A Randomized Intervention Study."
Kevin J. Dougherty and Jeffrey Henig published "Governance as a Source of Sector Convergence in a Changing Sociopolitical Landscape," in the Harvard Education Press book Convergence: U.S. Education Policy Fifty Years after the ESEA and the HEA of 1965. Dougherty also published Performance Funding for Higher Education (Johns Hopkins University Press) with former TC faculty member Sosanya Jones, current doctoral students Hana Lahr, Lara Pheatt, Post-Doctoral Research Associate Vikash Reddy and TC Senior Research Associate Rebecca Natow.
EPSA faculty Jeffrey R. Henig, Carolyn J. Riehl and Michael A. Rebell, along with David M. Houston and Jessica R. Wolff, published "Collective Impact and the New Generation of Cross-Sector Collaborations for Education: A Nationwide Scan," a report commissioned by the Wallace Foundation.
Sharon Lynn Kagan received a $1.4 million grant from the National Center on Education and the Economy to study early childhood education in high-performing countries.
Henry M. Levin was awarded the Ming Yuan Education Foundation Prize for Outstanding Contributions to Chinese Education Research. The Foundation acknowledged Levin as one of "the most influential education economists worldwide," who has made "a special and outstanding contribution to China in terms of both research and teaching."
Aaron M. Pallas published "Teacher Evaluations Fail a Crucial Test," an op-ed in the New York Daily News commenting on a New York Supreme Court ruling on whether a teacher's rating was arbitrary and capricious.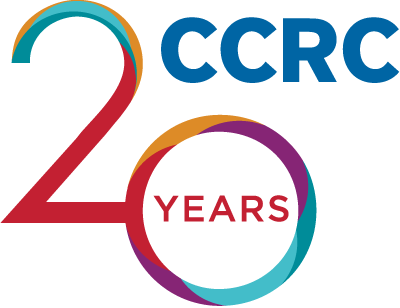 TC's Campaign for Educational Equity, directed by Michael A. Rebell, helped the Epic Theatre Ensemble, a New York City theatre troupe of high school students, to write and perform a play about inequitable public school funding and how the students have been affected by the lack of resources for their schools. Seventeen high school students wrote and performed the original play, 10467 — named for a Bronx ZIP code — in TC's Cowin Auditorium. The project was featured on National Public Radio.
Judith Scott-Clayton was the winner of the 2016 American Educational Research Association Division L (Education Policy & Politics) Early Career Award. Scott-Clayton was also the winner of the National Association of Student Financial Aid Administrators (NASFAA) Robert P. Huff Golden Quill Award, presented to individuals chosen for their contributions to the body of research on student financial aid.
Amy Stuart Wells led a four-day summer institute at Teachers College entitled "Reimagining Education: Teaching and Learning in Racially Diverse Schools." Wells also led creation of a new Race, Ethnicity and Inter-Cultural Understanding Curriculum Map, which includes more than 60 regularly-offered courses at Teachers College that center on these themes. With courses that range from "History of African-American Education" to "Teaching and Learning in the Multicultural Classroom," TC is "the epicenter of the emergence of new curricula on these timely and important issues," Wells said. Students who worked on the project included Diana Cordova-Cobo, Lauren Fox, Daniel Harris (M.A. '14) and Tracy Vadakumchery.
[Also read: Putting Diversity on the Map: A guide to TC's academic offerings on race, ethnicity and inter-cultural understanding]
Priscilla Wohlstetter and two recent EPSA alumni, Matthew Gonzales and Amy K. Wang, published "What Diverse Charter Schools Do Differently," in Education Week. Wohlstetter was elected in spring 2016 to a three-year term as President of the Charters & School Choice Special Interest Group of the American Educational Research Association.