Across all of its programs, the Department of Organization & Leadership understands leadership as an ethical imperative that is inextricably linked to learning, and groups and organizations as communities of diverse individuals who bring unique perspectives to the collective endeavor of promoting the common good. Among the department's accomplishments this past year:
Tribute Scholarships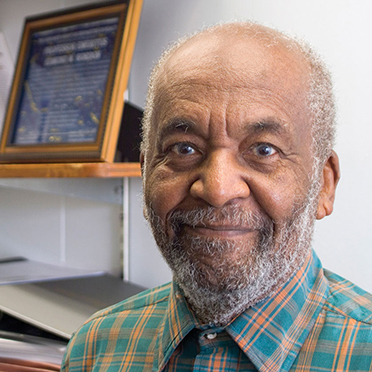 Responding to the ongoing violence nationwide against black men and women, and to the racial "battle fatigue" affecting students, faculty and staff of color, a group of faculty and students in the department's Higher & Postsecondary Education program launched the discussion series "Black Lives Matter in Higher Education," featuring guest talks by faculty from across the College.
Following a year-long self-study, TC's Summer Principals Academy developed a blended learning "Equity Series," a zero-credit required sequence that extends over four semesters. Through face-to-face presentations and webinars, the Equity Series addresses issues ranging from culture and race in schools, to supporting the learning of students' special needs in the classroom, to mass incarceration and the juvenile justice system.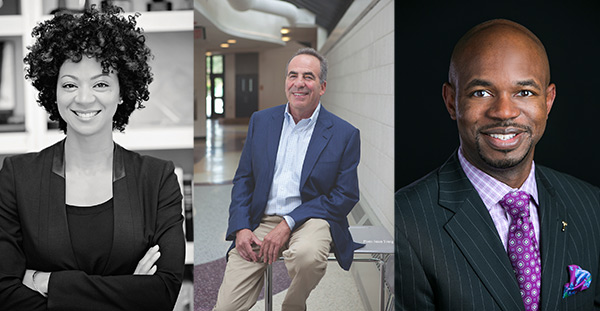 The department completed three new hires that reaffirm TC's status at the fore of school leadership preparation: Sonya Douglass Horsford, Associate Professor of Education Leadership and Senior Research Associate at TC's Institute for Urban and Minority Education (IUME), an authority on the intersections of race, inequality, and the social context of education leadership; Jeffrey M. Young, Professor of Practice in Education Leadership, former Superintendent of Schools in Cambridge, Massachusetts from 2009 through 2016, and recipient of the Cambridge NAACP Martin Luther King, Jr. Award for his work on academic excellence and social justice; and (beginning in Fall 2017) Mark Gooden, Immediate Past President of the University Council for Educational Administration, who will become TC's Christian A. Johnson Professor of Outstanding Educational Practice.
Five new funds were created to support students in the department: the Roy & Deborah Lewicki Scholarship Fund; the Debra A. Noumair Endowed Fellowship Fund; the Morton Deutsch Endowed Scholarship Fund; the Myah & Jaime Irick Scholarship Fund; and the Arlene & Daniel Fisher Family Scholarship.
In addition:
Caryn J. Block published the chapter "The Impact of Color-Blind Racial Ideology on Maintaining Racial Disparities in Organizations," in The Myth of Racial Color Blindness: Manifestation, Dynamics, and Impact (American Psychological Association).
Alex J. Bowers co-authored Challenges and Opportunities of Educational Leadership Research and Practice: The State of the Field and Its Multiple Futures (Information Age Publishing), the sixth volume in the International Research on School Leadership series. With TC alumnus Jared Boyce, Bowers co-authored "Principal Turnover: Are There Different Types of Principals Who Move From or Leave Their Schools?" in Leadership and Policy in Schools.
[Also read: Understanding Principal Turnover: A TC study finds different motivations among those who leave their jobs and casts doubt on current retention strategies]
W. Warner Burke authored the chapter "Choice Points: The Making of a Scholar-Practitioner," in Research in Organizational Change and Development, Volume 23 (Emerald Books).
Madhabi Chatterji authored "Causal Inferences on the Effectiveness of Complex Social Programs: Navigating Assumptions, Sources of Complexity and Evaluation Design Challenges," in Evaluation and Program Planning. Chatterji is serving on the New York City Performance Series, Technical Advisory Board, a program for developing and validating large-scale educational assessments for the New York Department of Education.
TC's Peter Coleman received the 2016 Outstanding Book Award from the International Association of Conflict Management for Making Conflict Work: Harnessing the Power of Disagreement (Houghton Mifflin Harcourt). Coleman also chaired TC's inaugural cross-psychology conference, themed "The Promise of Psychology," held in April 2016.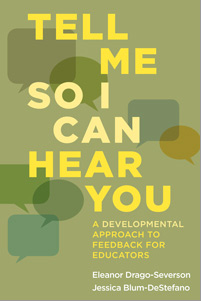 Eleanor Drago-Severson co-authored Tell Me So I Can Hear You: A Developmental Approach to Feedback for Educators (Harvard Education Press) with Jessica Blum-DeStefano. Drago-Severson leads a series of Leadership Institutes for School Change at TC, attended by heads of organizations from around the world. This past year she also delivered the inaugural UCEA/UVA Cooper Keynote Lecture at the University of Virginia, Charlottesville, as well as the keynote speech at Sarah Lawrence College's Joan H. Marks Graduate Program in Human Genetics.
Noah D. Drezner was the Sixth Annual Barbara Townsend Lecturer at the Association for the Study of Higher Education Annual Conference. Drezner also received the Phillip Merrill Presidential Scholar Mentor Award from the University of Maryland and the Early Career/Recent Alumni Award from The University of Pennsylvania's Graduate School of Education.
TC's Klingenstein Center for Independent School Leadership, led by Pearl Rock Kane, introduced Catalyst, a course that introduces design thinking as a tool for entrepreneurial and innovative school leadership. Inspired by the Klingenstein Center's Dual Degree M.A./M.B.A. students, the course was created in cooperation with the Eugene Lang Entrepreneurship Center at Columbia Business School. The Klingenstein Center was awarded Teachers College's Dean's Rapid Prototyping Grant last fall to develop and launch Catalyst. Kane also produced a MOOC, "The Science of Learning: What Every Teacher Should Know," featured on edX, with adjunct professor Kevin Mattingly. The MOOC has been taken by educators in 71 countries. In addition, the M.A.-M.B.A. program that Kane founded in 2015 with Columbia Business School and INSEAD in France and Singapore now has 14 students who have graduated or are currently involved in the program.
Terrence Maltbia was named Associate Professor of Practice. Maltbia received funding from the Heckscher Foundation for Children, in partnership with REACH, LLC, for the Columbia Coaching Program.
Eric Nadelstern published several commentary pieces in The Hechinger Report, including "Two Things NYC Can Do Immediately to Remedy the Terrible and Pernicious Isolation of Black and Latino Children," "What Urban School Districts Can Learn From Detroit," and "Eight Ways New York City Can Raise Its Graduation Rate to 100 Percent."
Debra Noumair co-edited Research in Organizational Change and Development, Volume 23 (Emerald Books), part of an ongoing annual book series founded by William Pasmore. Noumair also co-authored "How to Negotiate for Yourself When People Don't Expect You To," in Harvard Business Review.
Anna Neumann delivered the keynote address at New Jersey Institute of Technology's opening of its campus-wide Teaching Excellence Center. Neumann was also named to the editorial board of the SAGE Encyclopedia of Higher Education. Neumann and Corbin Campbell co-authored "Homing in on Learning and Teaching: Current Approaches and Future Directions for Higher Education Policy," in American Higher Education in the 21st Century (Johns Hopkins University).
William Pasmore co-authored, with Rebecca Stilwell and DaHee Shown, "The Changeleader Inventory: Development and Validation of an Assessement," in the Journal of Applied Behavioral Science; and with Kristin Cullan-Lester, "Leading When There's Too Much Change," in ATD's At Work series.
Elissa Perry co-authored "Talkin' 'Bout Your Generation: The Impact of Applicant Age and Generation on Hiring-Related Perceptions and Outcomes," in Work, Aging and Retirement; and "Faculty Gender Diversity and University Performance: The Role of Diversity Climate," in Proceedings of the 2016 Academy of Management Meeting. The latter paper received the Best Student Paper Award at the Academy of Management Annual Conference.
The MA in Administrative Studies program offered through TC's Executive Program for Nurses, directed by Elaine Rigolosi, was ranked sixth in the country and first in New York State by the Healthcare Management Degree Guide.
James Westaby co-authored "Extending Dynamic Network Theory to Group and Social Interaction Analysis: Uncovering Key Behavioral Elements, Cycles and Emergent States," in Organizational Psychology Review.
Lyle Yorks co-authored "Do I Really Know You? Do You Really Know Me? Empathy amid Diversity in Differing Learning Contexts" (Adult Education Quarterly).