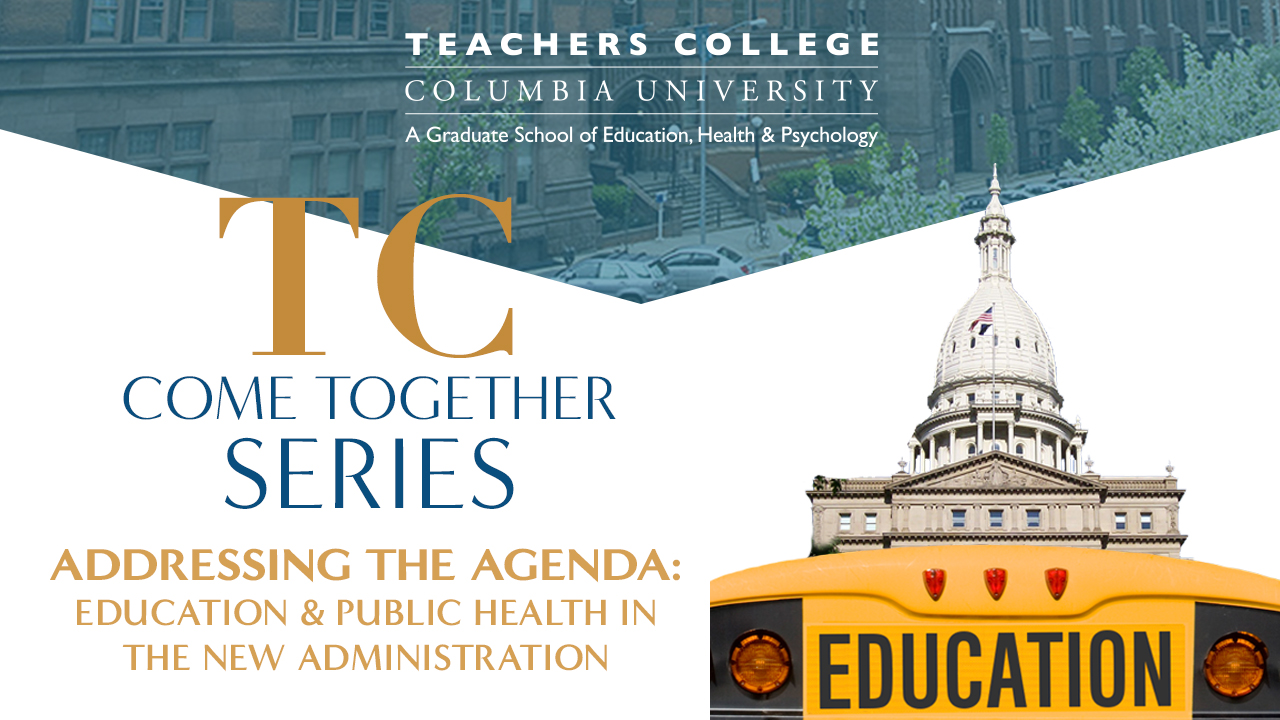 The Biden-Harris Administration faces major policy and political challenges in the education realm. Panelists will debate such urgent issues as navigating the pandemic, restoring protections for students, cultivating safe school climates, and creating an equitable and actively anti-racist education opportunities to determine what should be at the TOP of the Biden-Harris educational and public health agendas.
PANELISTS:
John Allegrante; Professor of Health Education, Teachers College
Jeffrey Henig; Professor of Political Science and Education, Teachers College
Lynn Kagan; Virginia and Leonard Marx Professor of Early Childhood and Family Policy, Co-Director, National Center for Children & Families, Teachers College
Pamela Koch; Research Associate Professor, Program in Nutrition, Executive Director, Laurie M. Tisch Center for Food, Education & Policy, Teachers College
Kimberly Noble; Professor of Neuroscience and Education, Teachers College
Sonali Rajan; Associate Professor of Health Education, Teachers College
Judith Scott-Clayton; Associate Professor of Economics and Education, Teachers College
Basil Anthony Smikle (Moderator); Adjunct Assistant Professor of Education, Teachers College
---
To request disability-related accommodations, contact OASID at oasid@tc.edu, (212) 678-3689, (646) 755-3144 video phone, as early as possible.
If the event you would like to attend is happening live or you would like to view a video of a past live event, please contact OASID to arrange for accommodations, including live captioning services.