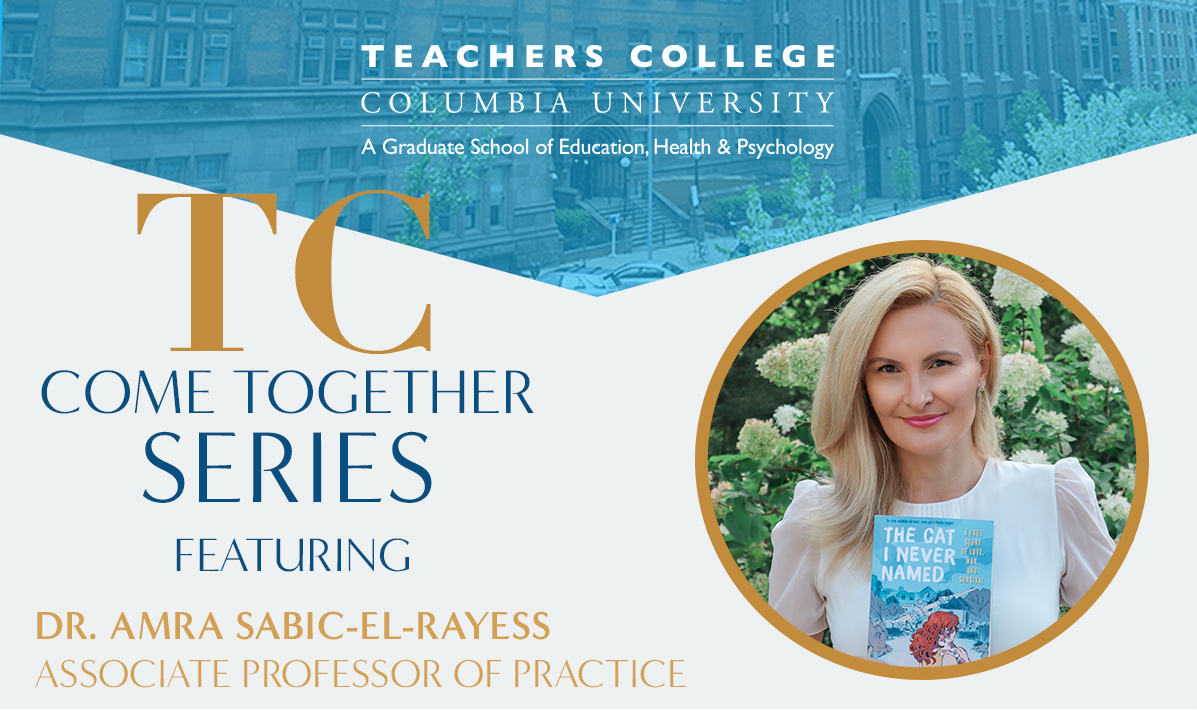 Join TC faculty member Amra Sabic-El-Rayess as she recounts events she endured as a Muslim teen struggling to survive in the midst of the Bosnian genocide, and the stray cat who protected her family through it all in her book The Cat I Never Named: A True Story of Love, War, and Survival. Professor Sabic-El-Rayess will reflect on the process of creating this memoir while offering a new perspective by comparing experiences in Bosnia and Herzegovina with the emergence of the White Supremacy Movement and Islamophobia in the U.S. today. She will share her insights on how we can be the agents of change and counter hate in our own communities.
A moderated discussion to follow by Jane Eisner, Adjunct Faculty and Director of Academic Affairs at Columbia School of Journalism
For more information on the book and to purchase, please visit the link here.
---
To request disability-related accommodations, contact OASID at oasid@tc.edu, (212) 678-3689, (646) 755-3144 video phone, as early as possible.
If the event you would like to attend is happening live or you would like to view a video of a past live event, please contact OASID to arrange for accommodations, including live captioning services.