Book Talk: Revisiting Education in the New Latino Diaspora, with Stanton Wortham, Edmund Hamann, and Regina Cortina
Revisiting Education in the New Latino Diaspora
(Information Age Publishing, 2015) is an extensive update of
Education in the New Latino Diaspora: Policy and the Politics of Identity
(Ablex, 2002). This volume in the
Education Policy in Practice: Critical Cultural Studies
series draws from a variety of perspectives to examine the changing Latino Diaspora across the United States -- looking beyond California, Arizona, New Mexico, Colorado, Texas, Illinois, Florida, New Jersey, and New York. Through research and narrative, scholars examine many complex issues beyond the pattern of lower educational success, including: language and legal status in schools, international adoption, and teacher preparation.
Stanton Wortham
is the Judy and Howard Berkowitz Professor and Associate Dean for Academic Affairs, Graduate School of Education, University of Pennsylvania, and Visiting Professor at Teachers College, Columbia University. Dr. Wortham has written widely on classroom discourse and the linguistic anthropology of education. He has been a Spencer Foundation Dissertation Fellow and a National Academy of Education Postdoctoral Fellow. He serves on the editorial boards of numerous scholarly research journals. In 1997, he was awarded the first annual Maine Campus Compact Faculty Service-Learning Award. In 2001, he received the American Educational Research Association Cattell Early Career Award for Programmatic Research. In 2008 he was named a W.T. Grant Foundation Distinguished Fellow, and in 2009, an American Educational Research Association Fellow.
Edmund (Ted) Hamann
is Professor in the Department of Teaching, Learning, and Teacher Education, University of Nebraska, Lincoln and Associated Researcher and Visiting Professor, Centro Interdisciplinario de Estudios de Educación y Superación de Pobreza (CIESESP), Universidad de Monterrey, San Pedro, NL, Mexico. He has published

books

,

book

chapters, and articles widely in the field of transnational education, school policy, and reform, with a focus of Latin America. In 2015, primarily for his work with students who are transnationally mobile between the U.S. and Mexico, he is the co-winner of the Anthropology in Public Policy Award from the American Anthropological Association.
Introducing and responding to the editors is
Regina Cortina
, Professor of Education in the Department of International and Transcultural Studies at Teachers College, Columbia University. Dr. Cortina has been coordinating this Department's Program in International and Comparative Education since 2009. During her time at Teachers College, she has published widely on the New York-Mexico migratory circuit to illuminate the socio-cultural contexts of Mexicans arriving to New York, including greater knowledge of their communities of origin and the educational attainment of the adult population. Professor Cortina teaches a graduate seminar each Spring on Latinos is Urban Schools. She also chairs TC's Faculty Working Group on Latina/o and Latin American Education.
Please
rsvp
with your details no later than

Tuesday, September 29th

.
7th Annual Latino Unity Dinner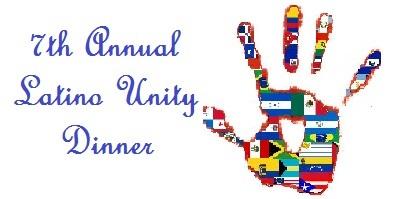 7th Annual Latino Unity Dinner
Friday, December 4, 2015
6:00 PM-8:00 PM in Everett Lounge
The dinner seeks to bring together faculty, staff, and students to foster a Latina/o community on campus and to create professional networks. Your support is essential for the success of the Latino Unity Dinner and the creation of a welcoming community for Teachers College Latinas/os. I hope you will confirm your attendance to this special event.
Please confirm your attendance through Eventbrite and submit your information for the program