Dear Organizational Psychology MA Students,
Welcome back from winter break and Happy New Year to you all. I hope you were able to refresh, restore, recharge, relax, reinvigorate and rejuvenate (or, at least one of those). I welcomed the chance to have fun with my family over the break, and I also relished some uninterrupted time to read a whole bunch of different things including several novels, many on-line articles, a book on feedback, and a 2019 guide to colleges. Some in my house seemed less enthused that I was around more than usual this month. Last week my 15 year-old could not hide his annoyance when he asked me sharply, "When are you going back to work?!?!?" Maybe he should read the feedback book.
I'm looking forward to seeing you in class, in 226 Thompson, in Everett Café, and/or in the halls. Please don't hesitate to let me know if I can be helpful to you this year. Wishing all of us a great start to 2019.


Warm regards,
Sarah
Sarah Brazaitis, PhD
Current Student Profile
Effie Cao is a full-time student in our MA program. She is a natural people connector, avid learner and enthusiastic sharer. Her journey into the world of organizational psychology started when she volunteered for the 2008 Beijing Olympic Games as a member of the people function and liaison for foreign volunteers. From there, she worked at different companies of various sizes, which piqued her interest in how people learn and grow in organizations.
She spent her Spring semester and part of her Fall semester working at a national health care agency on the Talent Management and Organizational Development team as an intern. One of her favorite projects was to design, deliver and facilitate a leadership development program on Action Learning, which let her practice directly applying theoretical frameworks that ultimately made an impact on the company's high potential development program. Currently, Effie is working on an OD consulting project with the engineering team of a multinational company and will soon start working with a I/O psychology consulting firm on competency modeling and instrument development.
Prior to TC, she worked at a New York-based training and development firm. There, she executed 40+ training programs on topics of team building, education leadership and more based on experiential learning principles. She is very grateful for having the opportunities to travel to different parts of US, UK and China while working onsite with the clients.
In her spare time, Effie loves to read, dance, listen to podcasts ("WorkLife with Adam Grant" and "Coaching for Leaders" being her current favorites) and go on spontaneous road trips with friends and family.
Feel free to reach out to her and share your favorite podcasts or discuss the future of work, which is the topic that currently fascinates her.
Alumni Profile
Sivan Krug is a 2016 MA Program graduate who works as a Human Resources Business Partner at Mercer. Originally from Chicago, IL, Sivan moved to New York for college and has remained here since. She loves the hustle and bustle of NYC but relishes heading uptown to Washington Heights, a slightly quieter part of the city where she can still enjoy the perks of city life.
Prior to joining the MA program, Sivan worked in non-profit with a goal of gaining experience in the workplace prior to attending graduate school. Her experience includes working at Teach for America's corporate office and UJA-Federation of NY. While at TC, Sivan interned at Marsh & McLennan Companies (MMC) as part of their summer HR Development Program where she gained experience in Talent Acquisition as part of MMC Corporate.
After graduation, Sivan joined MMC's full-time HR Development Program where she has rotated through the Talent Management Center of Expertise (COE) for Marsh and Guy Carpenter as well as the HR function for Mercer North America. In her current role as an HR Business Partner, Sivan works closely with business leaders to align on human capital strategies and solutions to support short-term and long-term business needs and objectives. Sivan also partners with the HR COEs for talent acquisition, talent management, compensation, employee relations, and HRIS. In addition, Sivan has experience with M&A transactions at Mercer.
When Sivan isn't working, she enjoys spending time with her husband and two sons.
If you'd like to connect with Sivan, feel free to do so via
LinkedIn
.
Recommended Readings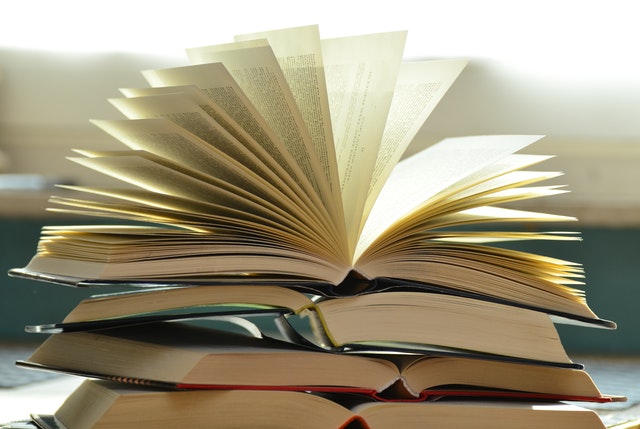 There is debate among educators about the value of banning electronic devices in the classroom. The two articles below offer differing opinions. What are your thoughts? Feel free to email me any reactions/responses you have to these ideas.
As always, with all these recommendations, don't hesitate to let me know what you think and/or to offer your own suggestions for possible inclusion in upcoming
newsletters
. I welcome your input.