Dear Organizational Psychology MA Students,
Happy May.
Spring weather has finally arrived in New York City. Baseball season is on. Mother's Day was this month. And, of course, the joy and freneticism of graduation season is upon us. In looking ahead to graduation and celebrating the well-earned bright futures of our graduates, I find myself also thinking back to when you all started the program. I have been remembering Orientation Day in recent Septembers, when my faculty colleagues and I all shared a piece of advice with you. Perhaps it is due to the close proximity this year of Mother's Day and graduation that I have an irresistible urge to close our year together the same way we opened it -- with more advice. (I am also aware that my children, a tween and a teen, tire of my advice even before I have finished a complete sentence. I hope you will forgive me for using you as my outlet.)
Here is some advice to you as this academic year ends:
Be curious. Take the love of learning that brought you to Teachers College with you everywhere you go. Seek out workplaces, bosses, colleagues, friends and loved ones who value lifelong learning. Remind naysayers of Dr. Burke's research on the essentialness of learning agility for the highest performance. Hold on to your learning orientation as much as you possibly can.
Be kind. My wonderful teaching assistant, Stephanie von Numers, gives our students advice before every group relations conference and her advice holds for life in general. She says, "Be kind. Be kind to your peers because you are all doing your best. Be kind to your family when you are acting strange and they don't understand why. Most of all, be kind to yourself. Give yourself breaks. Give yourself permission to do what you need to do to learn best. Be gentle with yourself as much as you can." I couldn't agree more.

Be here now. Be. Here. Now. Many wiser others before me have said this and I always find it a helpful reminder, albeit something I need reminding of constantly. The wild, busy, joyful, consuming, exhausting, compelling circus that is New York City, that is the workplace in 2018, that is the world we live in today, makes this one always challenging. But, I think it is essential. We have to be in the present in order to pay attention to what's truly important, to learn, to connect with one another, to experience our world rather than to attend distractedly to something else while our lives unfold without us. The first baby in my extended family, my niece, Annabel, was born at Columbia-Presbyterian Medical Center, on a cold night in January when the world was holding its breath for a possible Y2K disaster. (Remember that?) Annabel is now headed to college. Similarly, when you all started at TC it felt like you were at the beginning of a long journey to earning your degree. And, here we are - far along that path, or even at the journey's end. Be here now so you don't miss it. I will try to do the same.
To all our students, graduating or not, please know we are wishing you a relaxing and restorative summer and cheering for you on whatever path you are taking next. You are forever a part of the Social-Organizational Psychology community at Teachers College, Columbia University. We are proud of all you have accomplished and we are grateful to you for making us a part of your journey.
Warm regards,
Sarah Brazaitis, Ph.D.
Current Student Profile
Effie Cao is a full-time student in our MA program. She is a natural people connector, avid learner and enthusiastic sharer. Her journey into the world of organizational psychology started when she volunteered for the 2008 Beijing Olympic Games as a member of the people function and liaison for foreign volunteers. From there, she worked at different companies of various sizes, which piqued her interest in how people learn and grow in organizations.
She spent her Spring semester and part of her Fall semester working at a national health care agency on the Talent Management and Organizational Development team as an intern. One of her favorite projects was to design, deliver and facilitate a leadership development program on Action Learning, which let her practice directly applying theoretical frameworks that ultimately made an impact on the company's high potential development program. Currently, Effie is working on an OD consulting project with the engineering team of a multinational company and will soon start working with a I/O psychology consulting firm on competency modeling and instrument development.
Prior to TC, she worked at a New York-based training and development firm. There, she executed 40+ training programs on topics of team building, education leadership and more based on experiential learning principles. She is very grateful for having the opportunities to travel to different parts of US, UK and China while working onsite with the clients.
In her spare time, Effie loves to read, dance, listen to podcasts ("WorkLife with Adam Grant" and "Coaching for Leaders" being her current favorites) and go on spontaneous road trips with friends and family.
Feel free to reach out to her and share your favorite podcasts or discuss the future of work, which is the topic that currently fascinates her.
Alumni Profile
Sivan Krug is a 2016 MA Program graduate who works as a Human Resources Business Partner at Mercer. Originally from Chicago, IL, Sivan moved to New York for college and has remained here since. She loves the hustle and bustle of NYC but relishes heading uptown to Washington Heights, a slightly quieter part of the city where she can still enjoy the perks of city life.
Prior to joining the MA program, Sivan worked in non-profit with a goal of gaining experience in the workplace prior to attending graduate school. Her experience includes working at Teach for America's corporate office and UJA-Federation of NY. While at TC, Sivan interned at Marsh & McLennan Companies (MMC) as part of their summer HR Development Program where she gained experience in Talent Acquisition as part of MMC Corporate.
After graduation, Sivan joined MMC's full-time HR Development Program where she has rotated through the Talent Management Center of Expertise (COE) for Marsh and Guy Carpenter as well as the HR function for Mercer North America. In her current role as an HR Business Partner, Sivan works closely with business leaders to align on human capital strategies and solutions to support short-term and long-term business needs and objectives. Sivan also partners with the HR COEs for talent acquisition, talent management, compensation, employee relations, and HRIS. In addition, Sivan has experience with M&A transactions at Mercer.
When Sivan isn't working, she enjoys spending time with her husband and two sons.
If you'd like to connect with Sivan, feel free to do so via
LinkedIn
.
Recommended Readings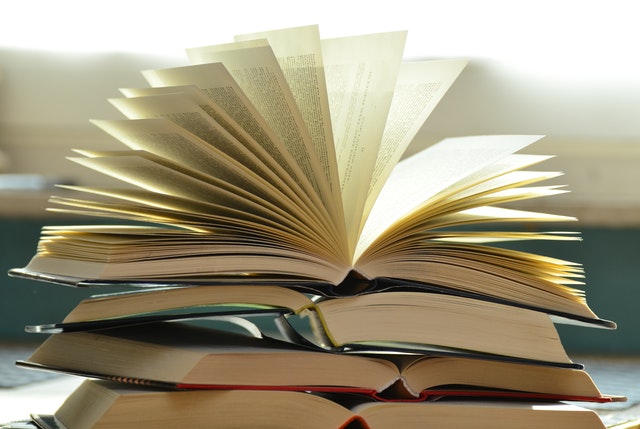 Last month, I recommended reading a McKinsey report on the challenges women of color face in the workplace. Below are two articles offering suggestions toward addressing some of those challenges:
Here is a podcast recommendation of a piece that clarifies often misused terms in psychology. I found it both illuminating and absorbing:
As always, with all these recommendations, don't hesitate to let me know what you think and/or to offer your own suggestions for possible inclusion in upcoming newsletters. I welcome your input.