---
Only Breath
This workshop will invite a participant to engage mindfully with the psychosomatic process of breathing. Participants will be able to recognize their breadth as a dynamic system that is able to transform cognitive states to affective states and facilitate a bi-directional communication between both body and mind. By coming into relation with one's own breath, one can encounter a type of exchange between our bodies and the world around us—an exchange that is both psychological and physiological. It is within this exchange that participants can begin to feel grounded, connected, and open to themselves and to one another. As workshop facilitator, I will lead the group in simple diaphragmatic breathing techniques that cultivate neurophysiological systems involved in supporting attentive awareness, relaxation, positive affect, and emotional regulation.
Facilitator: Charles Ethan Paccione
Spiritual Storytelling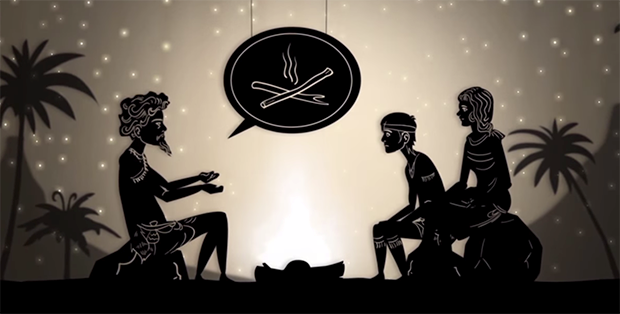 The most interestingly aspect of Spiritual Storytelling is that the listeners heal and grow right along side the storyteller. Why is storytelling so powerful? What makes a story spiritual? How can we deconstruct and optimize the process? T​he goal of the workshop explore these questions in a dynamic fashion.
The workshop covers:
Select​ing​ a powerful​ personal ​story
Identifying the five ​critical components that create an engaging story
Deciphering the most meaningful images and examples
Pinpointing the entry and exit points
Adhering to the time allotment
Sharing stories within a small group
Powerful storytelling requires a tight​ structure, efficient wording, and a succinct delivery style. In turn, these guidelines create a story that demands active listening - and it is this collective engagement that brings healing to us all.
Facilitators: Scott Morgan and Silvie Peric
Awakening to Your Intuition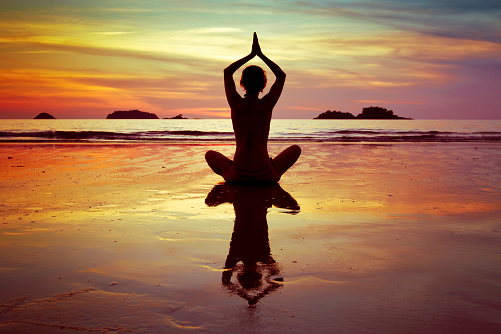 The earliest records of the teachings of Kundalini Yoga date back at least 5,000 years to the transcriptions of the Indian Vedic texts. This ancient practice has been utilized to fine-tune our bodies, inner wisdom, and connection to spirit since the origins of civilization. Taught only in secret across its homeland until 1968, KY is receiving a timely resurgence of attention as the world around us shifts to embrace the increasingly fast-paced digital age. With our busy schedules, packed timelines, full notepads, and big dreams, many feel called to seek guidance from within unlike ever before!
"I want to give you the grace and the strength which is yours, the original you. - Yogi Bhajan
In this workshop, we'll introduce you to the basic tenets of Kundalini yoga and its philosophy. We'll then lead you in a 60-minute powerhouse class that includes sets and meditations to ignite your intuition, awaken your ability to communicate from the heart, and expand your natural radiance. By tuning your nervous system to a higher vibration, this practice will stoke your creative fire and lead you closer to the understanding that actualization of your visions, whatever form they may take, is possible. Liberate your spirit through self-awareness. Embrace the power of your presence!
Facilitators: Constance Thea Walsh and Kathleen Voldstad
Cultivating Life: Navigating the Seasons of Lifecycle Wellness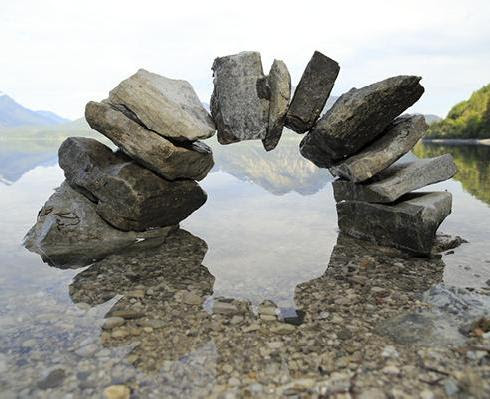 Nature evolves through the seasons and gathers the resources needed to produce beautiful and delicious harvests. Much like nature, we experience changing seasons in our lives. Nature's changes are clear and visible. However, some of our changes are subtle, silent, and sometimes surprising. Just as nature harmonizes nutritious soil, good seeds, water, sun and air for harvests, we need the same to be healthy, vibrant human beings. Our imagination cultivates our harvest, and it is our greatest tool for healing. In this workshop you access your innate strength and healing via practical and playful tools to navigate your changing seasons. Each moment is an opportunity to explore another season in your internal landscape. Join us to attune and be tuned to your most blossomed being!
Facilitators: Yali Szulanski and Devorah Medwin
Spirit in Video Storytelling | WE ARE ONE
Where does spirit fit in the dynamic and emerging world of digital media? In this workshop, we will explore the timeless art of communicating spirit in cinematic storytelling and consider the context of new media. Digital storytelling on any scale taps into our creative engagement with the memory, imagination and narrative to become potentially healing in itself. Whether as an amateur artist, patient or creative collaborator, personal journey can be explored through the language of film. Yet, what are the challenges to such a sensitive dialogue with our material– ourselves or our loved ones as subjects?
We all have powerful stories embedded in our hearts of our relationship to the divine mystery, by simply being alive. How have we experienced this discovery and perhaps connected to our shared consciousness, our oneness? How do we communicate love, loss, the lives of others? Symbols are everywhere around us and inside of us: not just cinema, but in the media, visual art, literature, nature; in the very material of our existence. How can we use these symbols and scenes to construct a narrative, to tell the story of what sometimes seems ineffable?
We will be viewing three short films, made by three first time filmmaker SMBI students in the last year, and discussing their experience directing and producing. Following each film there will be open conversation of how the poetry of images, animation, sound, narrative, music and metaphor might resonate. We will consider the power of working with symbols in video storytelling to transform, connect, inspire, and share our strength and vulnerability, hope and wisdom, as part of the human experience.
The class will conclude with interactive participation in the creative process of using image and sound to tell the story that resides in your heart, or to envision how to work with the medium with others– patients, students, clients or children.
New ways to use digital media for spirit in storytelling are limited only by our imagination to communicate the story to best suit the rapidly advancing technology. We will also share ideas among ourselves during the workshop and experience the cutting edge.
Facilitators: Mark Spohn and Lia Walton
UNAPOLOGETICALLY YOU: Express your Essence!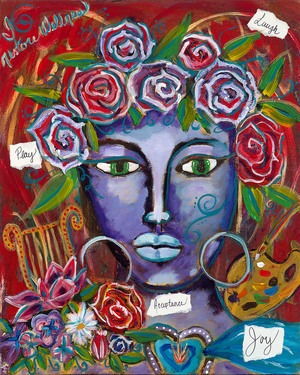 In this experiential workshop, we will explore what it means to connect with ourselves and with others authentically and deeply. We will get the chance to share our selves creatively and boldly with one another through non-verbal activities as well as by expressing our true and unique voices. We will focus on one area in each our lives where we feel blocked, and use different artistic modalities to find our way to freedom. Come join us to play, reveal, and communicate in new ways!
Facilitator: Jeanine Cerundolo
Morning with Meaning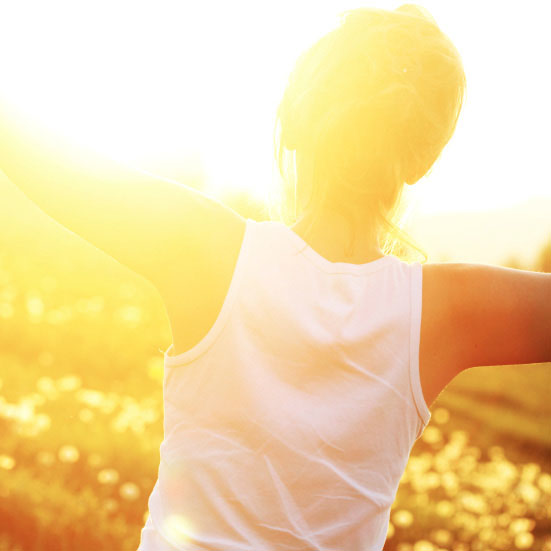 How do you feel when you wake up? Is it slow, lethargic or maybe just a general feeling of disconnection from your true self? The way we start in the morning sets the tone for the rest of our day and when disregarded can become the seed for a continuing sense of instability and lack of direction. This workshop will empower you to begin your morning with purpose and enthusiasm for the day to come. Drawing from the ancient traditions of Āyurveda and Yoga, we will explore several key practices and principles that can help you to strengthen your spiritual connection. After briefly defining the dinacharyā (daily routine), and other classical perspectives on morning rituals, you will be guided through a number of physical and introspective practices which can help to create a feeling of harmony and balance. These can then be adapted and worked into any preexisting practices to support your own personal journey and growth. Finally, no morning is complete without a full and nutritious breakfast. We will discuss the importance of nutritional intake from within the Ayurvedic tradition, as well as the modern field of functional medicine, to establish the best source of energy to start your morning with meaning!
Facilitators: Eliot Steer and Luke Van der Linden
Fostering Transformative Spaces in Yoga and Meditation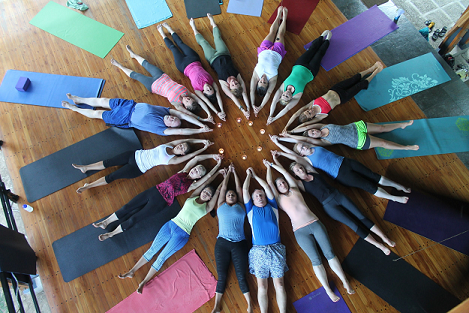 This course is designed for teachers of mind/body practices who wish to maximize their students' potential for growth, transformation and healing by mindfully crafting sacred practice environments. We will discuss theory and techniques related to creating a safe, reverent and supportive "sacred space." We will then experience the concepts through a brief guided meditation, in which a personal intention is established, followed by a gentle Vinyasa yoga practice intended to inspire the realization of this intention. The goal is to experience how a sacred group space adds fuel to the fire of personal transformation. The group will then reflect on the experience and dialogue on how to responsibly foster transformative experiences with new and seasoned students.
Facilitators: Maddie Callis,Shoshana Belisle, and Alexandra Torres
Happiness 101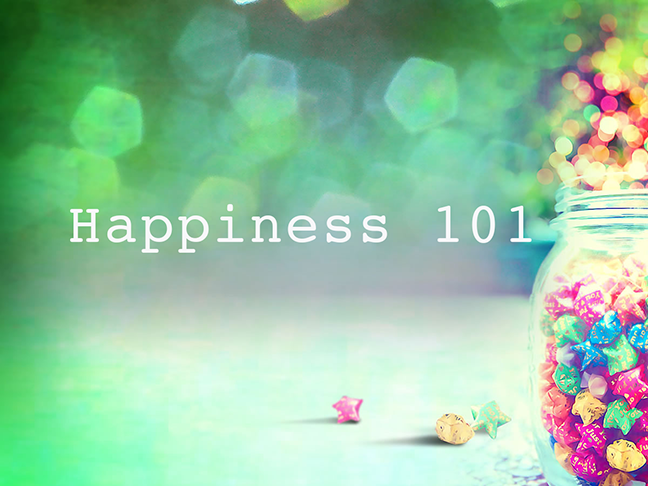 This workshop is designed to heighten the awareness of the broad range of elements that contribute to our individual state of happiness and overall well-being. Participants will have an opportunity to reflect and examine what makes them happiest and how they can incorporate it into their daily lives more often. This workshop includes a dance movement exercise, an Introduction to Positive Psychology & Happiness, a short guided meditation, reflection questions, and group discussion to mindfully share.
Facilitators: Sarah Gonzalez and Leigh Winters