Goffi-Fynn, Jeanne C. (jcg21) | Teachers College Columbia University
Skip to content
Skip to main navigation
Printer-friendly Version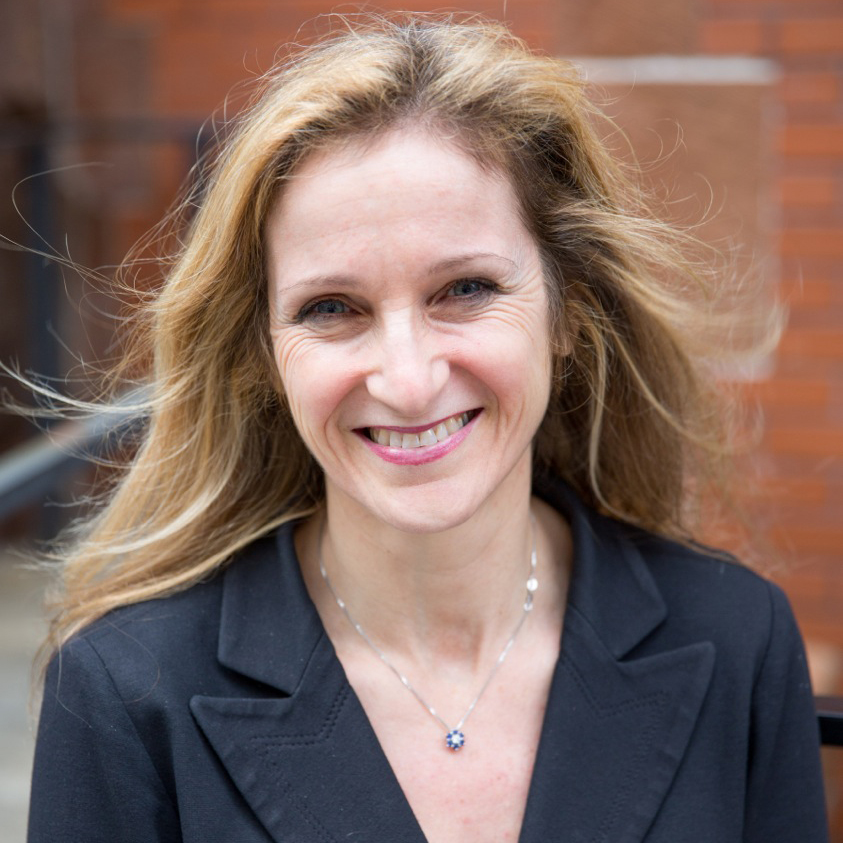 Goffi-Fynn, Jeanne
Senior Lecturer
Music and Music Education
Arts & Humanities
212-678-3450
Office Hours:
Spring 2014 - Mondays: 3pm to 5pm / Thursdays: 1pm to 2pm
Soprano Jeanne Goffi-Fynn is active both as a performer and teacher in the New York City area. Dr. Goffi-Fynn received her Doctorate from Columbia University, Teachers College where she was recently appointed as director of the Doctoral Cohort Program in the Program of Music and Music Education. Her particular area of interest at Columbia is the applied music studio. Previously, she was on the faculty of New York University, the New School Actor's Studio M.F.A. Program, William Paterson University, and The American Musical and Dramatic Academy. She credits the beginning of her teaching career to Dr. Barbara Doscher (author of The Functional Unity of the Singing Voice) with whom she studied voice and pedagogy in at the University of Colorado at Boulder. She continues working in the area of Vocology, specifically in the area of retraining of singers, after completing an internship at the Grabscheid Voice Center, Mount Sinai Hospital in New York City with Dr. Linda Carroll, Ph.D. and Dr. Peak Woo, M.D. She has also trained at St. Luke's-Roosevelt Hospital with Dr. Anat Keidar, Ph.D. in the diagnosis and treatment of singing voice disorders. She has presented workshops and masterclasses with NATS (National Association of Teachers of Singing), The Voice Foundation, and the New York Singing Teachers Association (NYSTA).
Dr. Goffi-Fynn also remains active as a performer in the New York City area. She is most active as a recitalist, singing a variety of programs often with newly commissioned works. Operatic roles sung recently include Marie in Daughter of the Regiment (updated version) with Opera Nova, Susanna (Le Nozze di Figaro) and Olympia (Les Contes d'Hoffmann). Concert and oratorio performances include the Cantata Singers (NYC), and Temple Emmanu-El (NYC) while performances in Europe include the Lugano Radio Orchestra (Switzerland) and the Rumanian Radio Orchestra in a tour of Northern Italy. She has also studied and performed at the Zurich Opera Studio and with the American Institute of Musical Studies (A.I.M.S.) in Graz, Austria.
Finally, Jeanne is also a board member of New York Singing Teachers Association (NYSTA) and a co-director of their Professional Development Program, a course of voice studies NYSTA offers now in conjunction with Teachers College, Columbia University. More information may be found either at TC.Columbia.edu/CEO&I or NYST.org.
Jeanne Goffi-Fynn, Ed. D., M.M.
Director, Doctoral Cohort Program
Lecturer in Music
Columbia University, Teachers College
Department of Arts and Humanities
Music and Music Education, Box 139
525 West 120th Street New York, NY 10027-6696
JCG21@Columbia.edu 212-678-3450 (work)
Courses
Related Articles