The Department of Biobehavioral Sciences probes the biology of human communication, movement and related disorders, and offers programs focusing on the application of research to clinical, educational and community settings. Graduates become speech-language pathologists, exercise physiologists, trainers, cardiac rehabilitation specialists, occupational and physical therapists, researchers and administrators. Among the department's accomplishments this past year:
Tribute Scholarships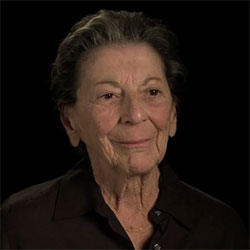 Joseph Ciccolo co-authored several publications with his doctoral students, such as "Acute Effects of Resistance Exercise on Affect, Arousal, and Urge to Drink in Temporarily Abstinent Young Adult Hazardous Drinkers," in The American Journal on Addictions. He also continued his $1.9 million study, on "Efficacy of Resistance Training as an Aid to Smoking Cessation: Rationale and Design of the Strength to Quit Study" sponsored by the National Heart, Lung, and Blood Institute. Ciccolo also recieved an R21 from the National Institute of Nursing Research to examine the impact of resistance exercise on depression and cardiovascular disease risk in Black/African men.
Carol Ewing Garber was elected an Active Fellow of the National Academy of Kinesiology. Her publications included "Physical Activity for an Ethnically Diverse Sample of Endometrial Cancer Survivors: A Needs Assessment and Pilot Intervention," in Journal of Gynecologic Oncology; and "Cardiac Conditioning for Healthy Individuals: Primary Prevention of Heart Disease," in Current Physical Medicine and Rehabilitation Reports. With doctoral students Aston McCullough and Miriam Bakoyam, Garber and Helena Duch of Columbia University's Mailman School of Public Health continue to implement the SKIP! movement program at the Columbia Early Head Start program.
Andrew Gordon delivered the keynote address at a Satellite Symposium of the Annual Meeting of the Japanese Society of Child Neurology in Osaka. His publications included "Using Diffusion Tensor Imaging to Identify Corticospinal Tract Projection Patterns in Children with Unilateral Spastic Cerebral Palsy," in Developmental Medicine & Child Neurology. The study builds on his work showing that intensive hand therapies he has developed for children with CP can result in a 50 percent expansion in the brain's motor cortical connections to a child's impaired hand, and that these therapies may work best for children whose brain-hand connections are organized in certain patterns.
Carol Scheffner Hammer focuses on understanding cultural and environmental influences on children's language and literacy development and creating school readiness assessments and interventions. During the past year, she received a $1.4 million grant from the Institute of Education Sciences (IES) to develop what would be one of the first assessments of literacy development in bilingual preschoolers. The focus will be on children's phonological awareness (i.e., the ability to manipulate sounds and words), which is critical for developing reading skills. Hammer is also co-principal investigator on a $1.5 million IES grant to develop a coaching and online training program that would help parents support the language development of their children with language disorders.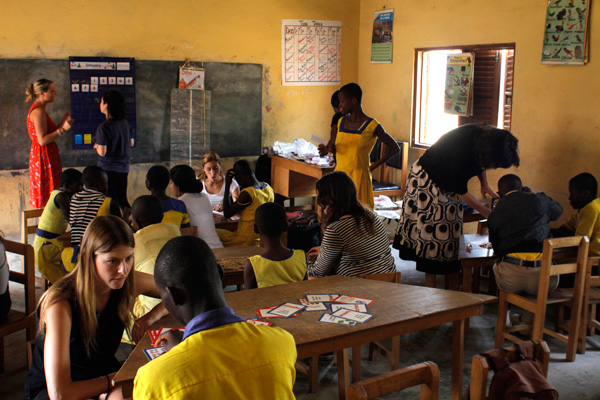 Erika Levy co-authored the publications "Vowel Intelligibility in Children With and Without Dysarthria: An Exploratory Study," in Communication Disorders Quarterly and "Children's Perception of Conversational and Clear American-English Vowels in Noise," in Journal of Speech, Language, and Hearing Research. Dysarthria is an impairment of the movement of muscles used for speech production. Levy continued to serve as Associate Editor of Journal of Phonetics.
Ongoing work by Kimberly Noble to document the link between poverty and brain development was featured in Newsweek and by the American Psychological Association and was the focus of a $1.15 million grant from the Sherwood Foundation. Noble's publications included "State of the Art Review: Poverty and the Developing Brain," in Pediatrics, and "Age-Related Differences in Cortical Thickness Vary by Socioeconomic Status," in PLOS One. She delivered the Stavros Niarchos Foundation Brain Insight Lecture, sponsored by the Zuckerman Mind Brain Behavior Institute, in February 2016; and an invited talk, on poverty and adolescent brain development at the UNICEF symposium "The Adolescent Brain: Vulnerability and Opportunity."
Stephen Silverman co-authored Research Methods in Physical Activity (7th Edition; Human Kinetics) and numerous journal articles, including "Upper Elementary School Attitudes Toward Physical Education," in Journal of Teaching in Physical Education, and "Teaching for Physical Literacy: Implications to Instructional Design and PETE," in Journal of Sport and Health Science.
Michelle Troche co-authored several papers that were published or accepted for publication, including "Reflex Cough and Disease Duration as Predictors of Swallowing Dysfunction in Parkinson's Disease," in Dysphagia, and "Tailored Deep Brain Stimulation Optimization for Improved Airway Protective Outcomes in Parkinson's Disease," in Interdisciplinary Neurosurgery: Advanced Techniques and Case Management. Troche was also funded by the Michael J. Fox Foundation for a study titled "Novel Management of Airway Protection in Parkinson's Disease: A Clinical Trial."
Lori Quinn received the Irving Institute Reach for the First R01 Workshop Award, a professional development opportunity for promising younger faculty. Quinn was also the plenary speaker at the American Physical Therapy Association IV STEP meeting. Quinn's publications included the third edition of her book Documentation for Rehabilitation: A Guide to Clinical Decision Making in Physical Therapy (Elsevier), co-authored with James Gordon. She also started a collaborative project with Washington University in St. Louis and the Dance for PD program to evaluate a dance program for people with Parkinson's disease.
[Also read: TC mourns Antoinette Gentile, a pioneer in movement sciences]