Points of Connection
As this Annual Report illustrates, Teachers College is a place where cutting-edge ideas arise from powerful traditions. Some of those traditions date to the College's beginnings, while others have been established along the way. TC's success in reuniting with its 90,000 alumni and creating a vibrant extended family around the world is a direct result of three traditions that have taken root during the past decade: Academic Festival, our signature spring homecoming event showcasing the best thinking of our faculty, students and alumni, which will mark its 10th anniversary this coming April; Global TC Day, our biennial celebration of the College in locations around the globe; and the proliferation of regional TC alumni associations, which now number 23 and counting.
Read on to learn more about these and other inspiring alumni doings – and get involved yourself by contacting us at tcalumni@tc.edu, volunteering or participating in Academic Festival 2018 or one of our other exciting events. We're building new TC traditions all the time – and we want you to be part of them!
Rosella Garcia
Senior Director, Alumni Relations
46
International Area Network Representatives
Events of the Year
As this Annual Report illustrates, Teachers College is a place where cutting-edge ideas arise from powerful traditions. Some of those traditions date to the College's beginnings, while others have been established along the way.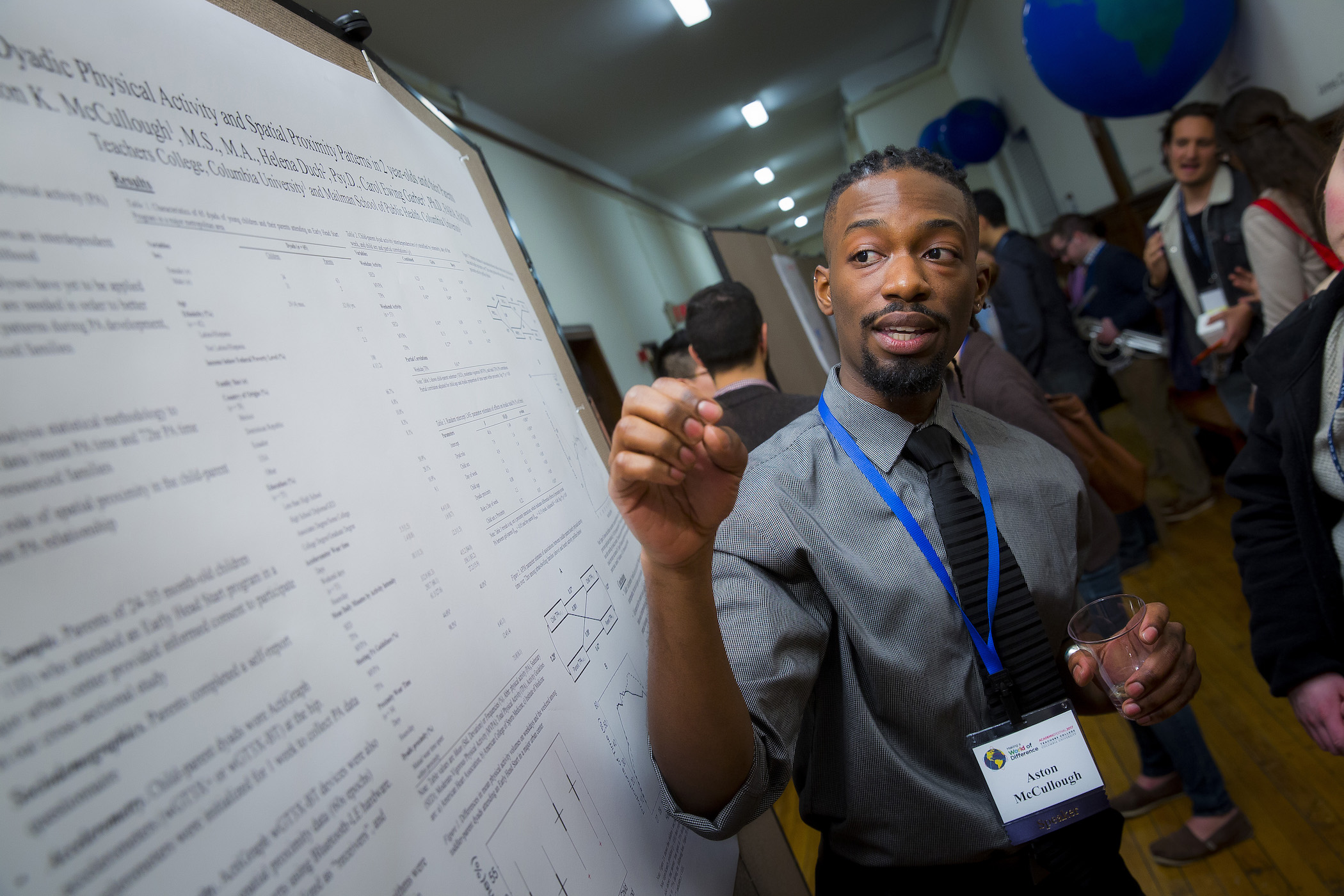 Academic Festival 2017
Our 2017 Academic Festival, "Making a World of Difference," celebrated the impact of TC in building better educated, more just, safer, healthier and more equitable societies – including the contributions of a group of Distinguished Alumni Award and Early Career Award recipients. The honorees included Arthur Chickering (Ph.D. '58), one of the leading researchers in student development theory; Tian Ming Sheu (Ed.D. '93), President of Taiwan's National Academy for Educational Research; and Leticia Lyle (M.A. '11), Director of Curriculum and Teacher Development at SOMOS Educação in Brazil and a leading champion of social and emotional learning. Also at Festival, TC President Susan Fuhrman moderated the first international public discussion of Brazil's new national learning standards for primary- and middle-school students. We hope you'll join us on April 7, 2018, for our 10th anniversary homecoming event: Academic Festival X.
Global TC Day 2017
It's called Global TC Day, but this biennial celebration lasts for weeks. For the 2017 edition, the TC family gathered for meals in Seattle, San Francisco, Toronto, Miami, Manila and São Paulo. Yingshi Yang (Ed.D. '09) led a behind-the-scenes tour at the National Art Museum of China in Beijing, and Sarah Bolson Barnett (M.A. '09) hosted TC alumni at the New York Botanical Garden, where she is Associate Vice President for Foundation Relations.
In Japan, alumni had the unique opportunity to enter the Yokota Air Base and take part in a series of education research presentations. In Jerusalem, alumni discussed Israeli education and ways to leverage a TC degree. Alumni in Atlanta beat the heat at an ice cream festival. And in the Berkshires, alumni and friends joined President Fuhrman at Jacob's Pillow to enjoy a performance by the Paul Taylor Dance Company.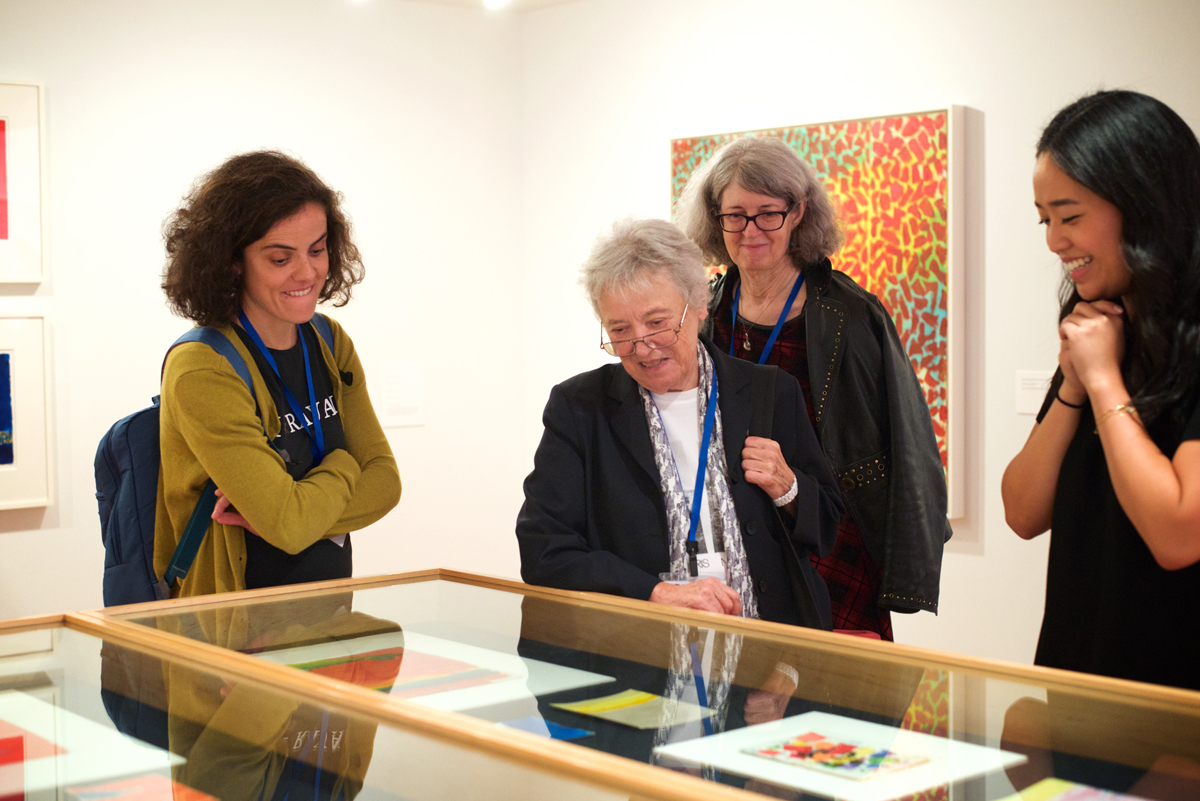 Alumni Programming 2017
At a special Bay Area brunch hosted by TC trustee Camilla Smith (M.A. '72), Kimberly Noble, Associate Professor of Neuroscience & Education, discussed her studies demonstrating poverty's negative impact on brain development in young children. At a reception in South Korea, Judith Burton, Macy Professor of Education, and Joohee Son (Ed.D. '13), President of the TC Alumni Association of Korea, recognized Art & Art Education alumni Hye Youn Chung (Ed.D. '11), Hyesook Kim (Ed.D. '91) and Borim Song (Ed.D. '08), co-authors of their country's first art education textbook. Attendees also celebrated the leadership of 2013 Distinguished Alumnus Chong Yang Kim (Ed.D. '83) and acknowledged TC donors. And in New York City, alumni took an exclusive Curator's Tour of the Alma Thomas Exhibition at Studio Museum in Harlem. Thomas (M.A. '34) was a renowned expressionist painter who was the first African-American woman to have a solo exhibition at the Whitney Museum of American Art. In 2009, two of Thomas' paintings were chosen by First Lady Michelle Obama and White House curator William Allman to be exhibited during the Obama presidency. In 2015, the Obamas hung Thomas' "Resurrection" in the Old Family Dining Room – it was the first work by an African-American woman to be displayed in the public spaces of the White House as part of the permanent collection.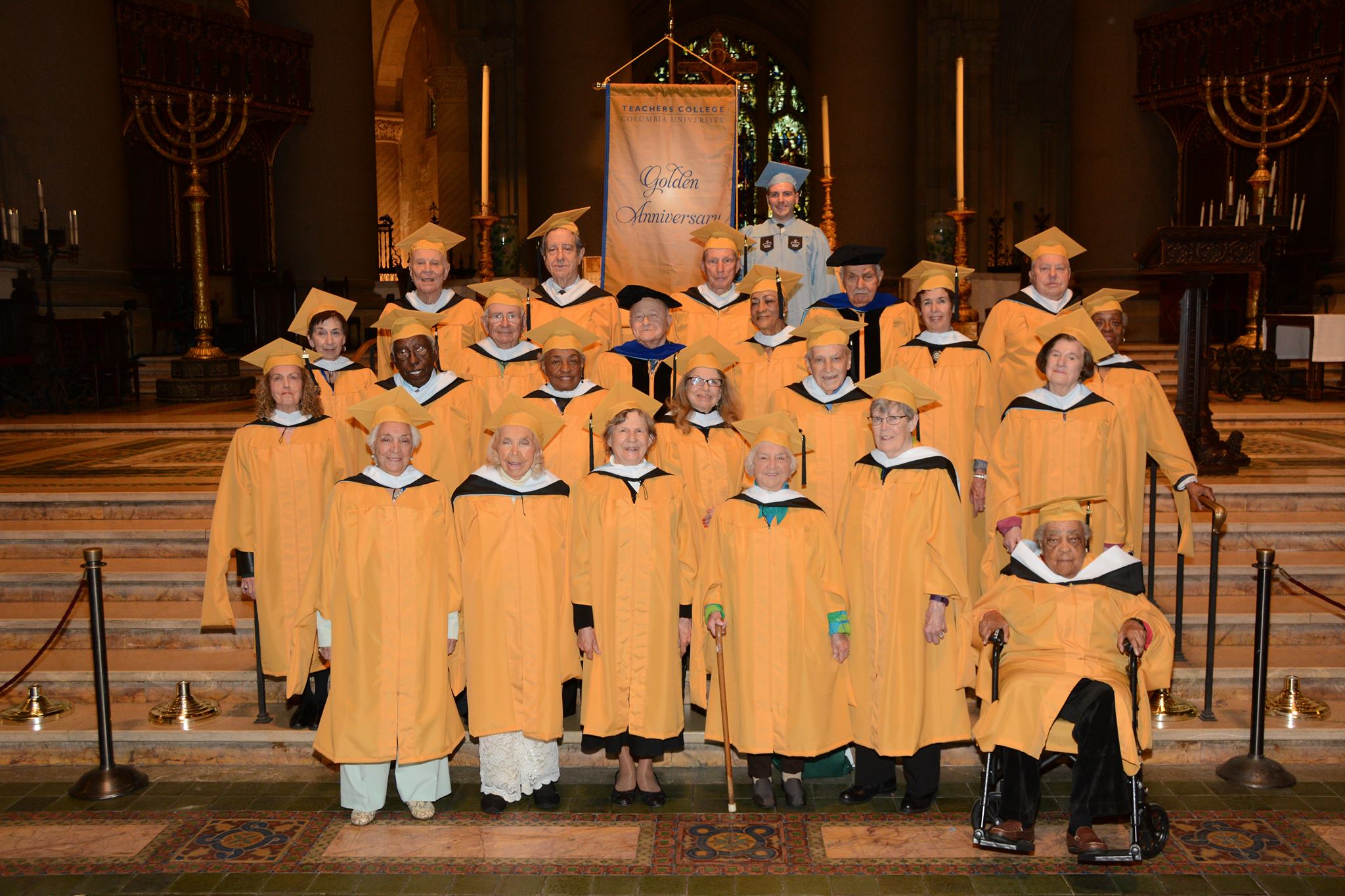 Golden Alumni Reunion
More than 30 alumni from around the country who graduated from TC 50 years ago or more attended a "Golden Anniversary" brunch in May 2017 to make new friendships, renew old ones and swap stories. They ate in Everett Lounge, were welcomed by administrators and students, and then – wearing gold-colored robes – marched at the first of TC's three 2017 master's degree ceremonies.
TC Provost Tom James told the attendees, "The legacies of excellence you have forged in your careers and your years of experience and wisdom are valuable TC assets."
Mark Your Calendar
Academic Festival: April 7, 2018
This year marks the 10th anniversary of Academic Festival, TC's signature homecoming event which brings together faculty, alumni, students, friends and newly admitted students and their families for a day of learning, reconnecting and celebrating. The focus will be on the future of education, health and psychology. Click here to read about last year's festival.
Newsmakers
TC alumni are making an impact here at TC and around the world. View our alumni newsmakers in the gallery below.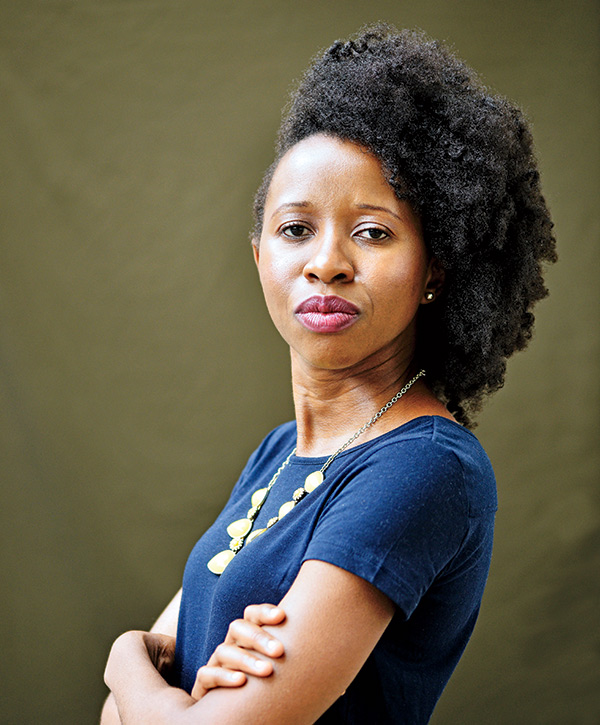 First Time's the Charm
Imbolo Mbue (M.A. '07) won the PEN/Faulkner Award for her debut novel, Behold the Dreamers (Random House 2017), the story of Cameroonian immigrants caught up in the fall of Lehman Brothers during the 2008 financial crisis. Behold the Dreamers was selected as an Oprah's Book Club pick.
(Photo Credit: Ulf Anderson/Getty Images)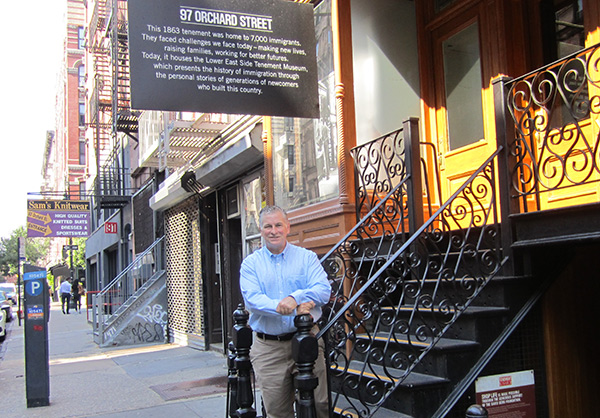 Inclusive Historian
Kevin Jennings (M.A. '94), a former Obama administration official and champion of LGBTQ issues in K-12 education, was named President of New York City's Tenement Museum.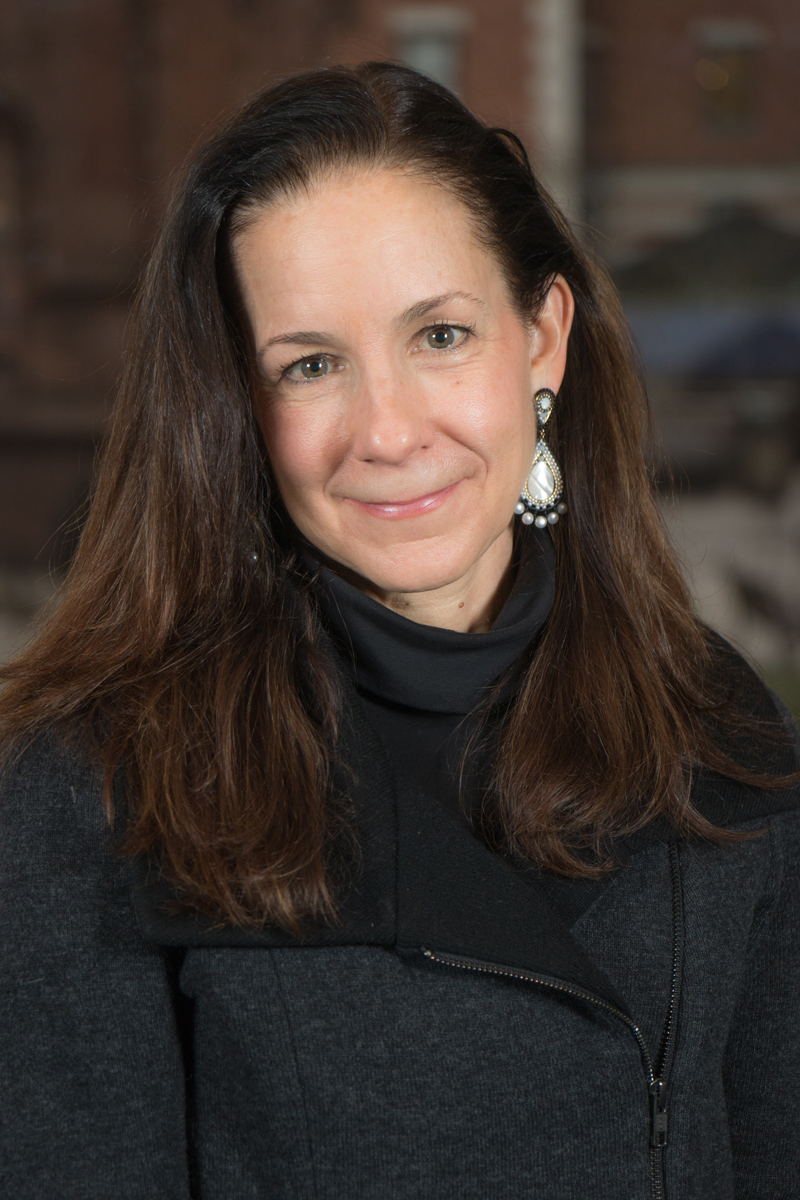 Field Leader
Amy Stuart Wells (Ph.D. '91) was voted President-elect of the American Educational Research Association.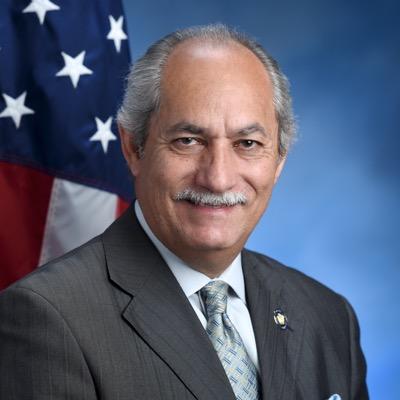 Loan Arranger
Former New York City Council member and New York State Assemblyman Guillermo Linares (Ed.D. '05) was nominated by Governor Andrew M. Cuomo to serve as President of Higher Education Services Corporation (HESC), New York State's student financial aid agency. Linares is also former Commissioner of the New York City Mayor's Office of Immigrant Affairs.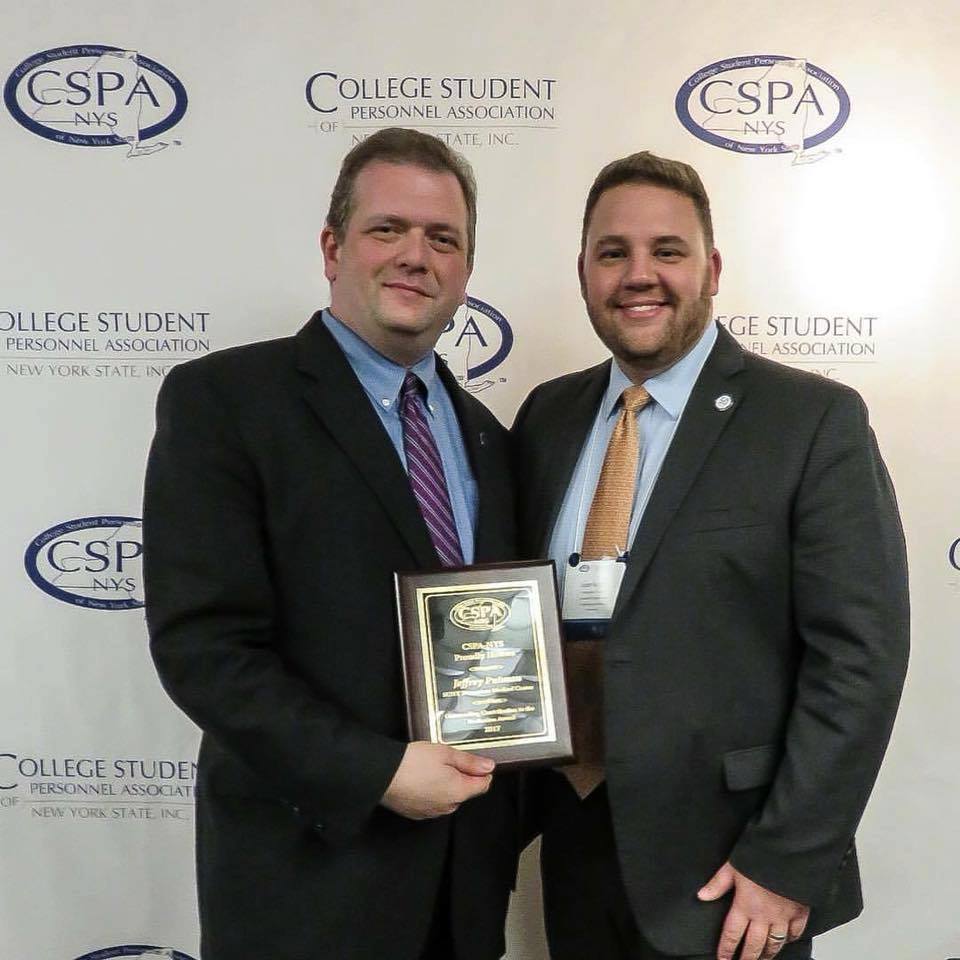 Career Promoter
Jeffrey S. Putman (Ed.D. '11) received the Outstanding Contribution to the Profession Award from The College Student Personnel Association of New York State (CSPA-NYS), which fosters the development of educators, students and scholars within higher education.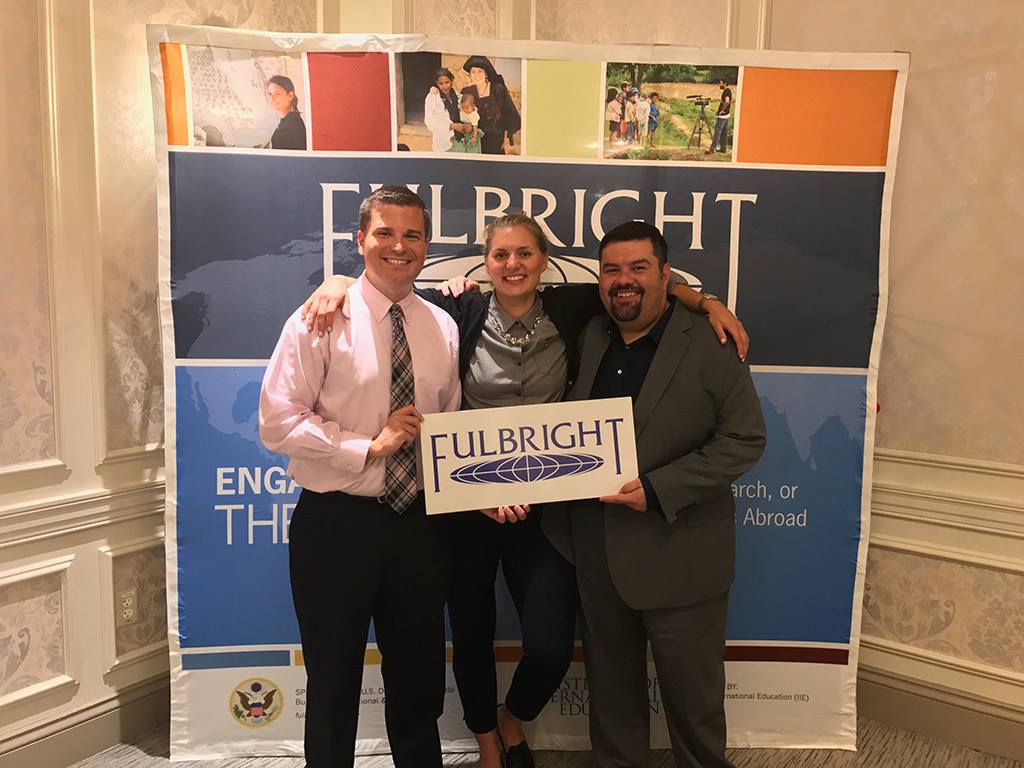 Heads of the Class
Four TC alumni – Andrew Paulsen (M.Ed. '16), Amber Moore (M.A. '17), Martin Olea (M.A. '14) and Ashley Holden (M.Ed. '15) – have received The Fulbright Program's Distinguished Awards in Teaching for 2018.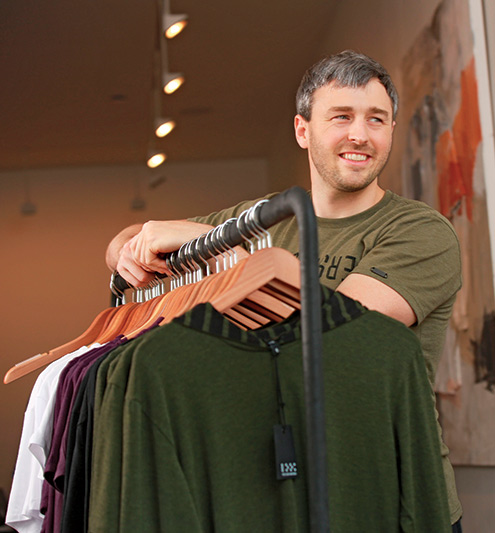 Shirt Shrift
Bradford Manning (M.A. '10) and his brother, Bryan, appeared on Ellen to promote their business, Two Blind Brothers, which produces tee-shirts and other clothing for the sight-impaired.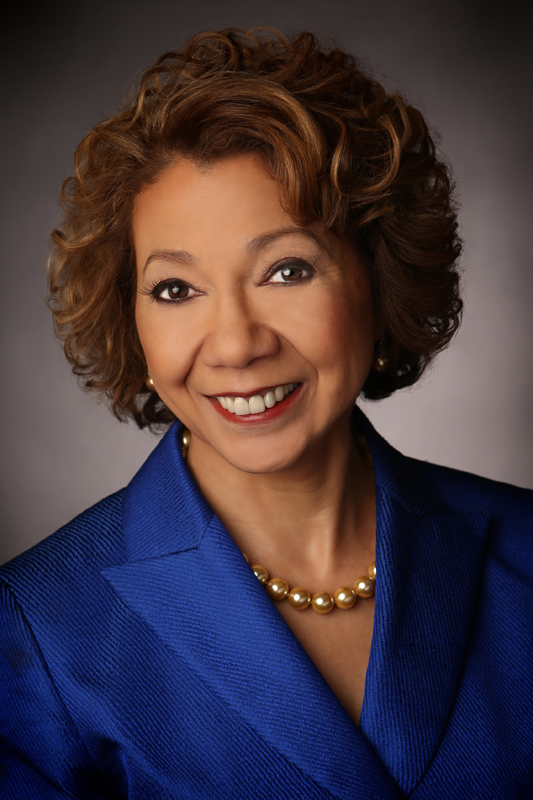 Well-Qualified
Mildred García (Ed.D. '87) was elected as the next President of the American Association of State Colleges and Universities.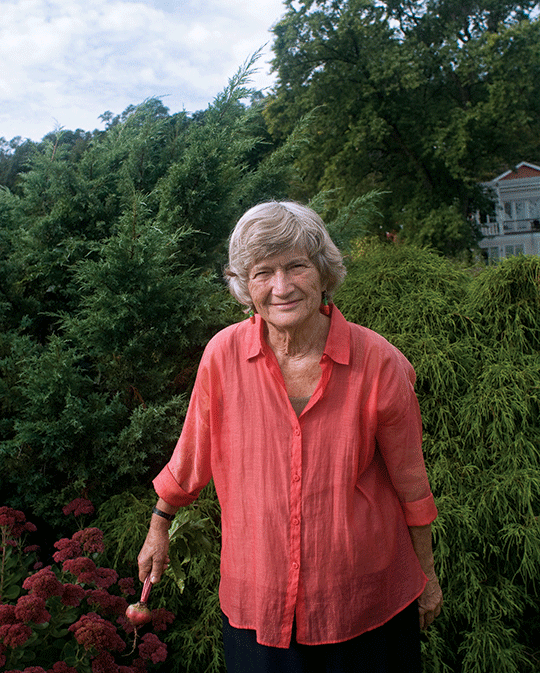 Honors Diet
TC Professor Emerita Joan Gussow (Ed.D. '75) received the Helen Denning Ullrich Award for Lifetime Excellence in Nutrition Education at the Society for Nutrition Education and Behavior 50th Annual Conference and the James Beard Foundation 2017 Leadership Award.
Celebrating Our Own
Phyllis L. Kossoff received TC's President's Medal at the College's ninth annual Academic Festival, recognizing her extraordinary advocacy for people with cystic fibrosis and her efforts to promote informed public policy debate at TC and other institutions.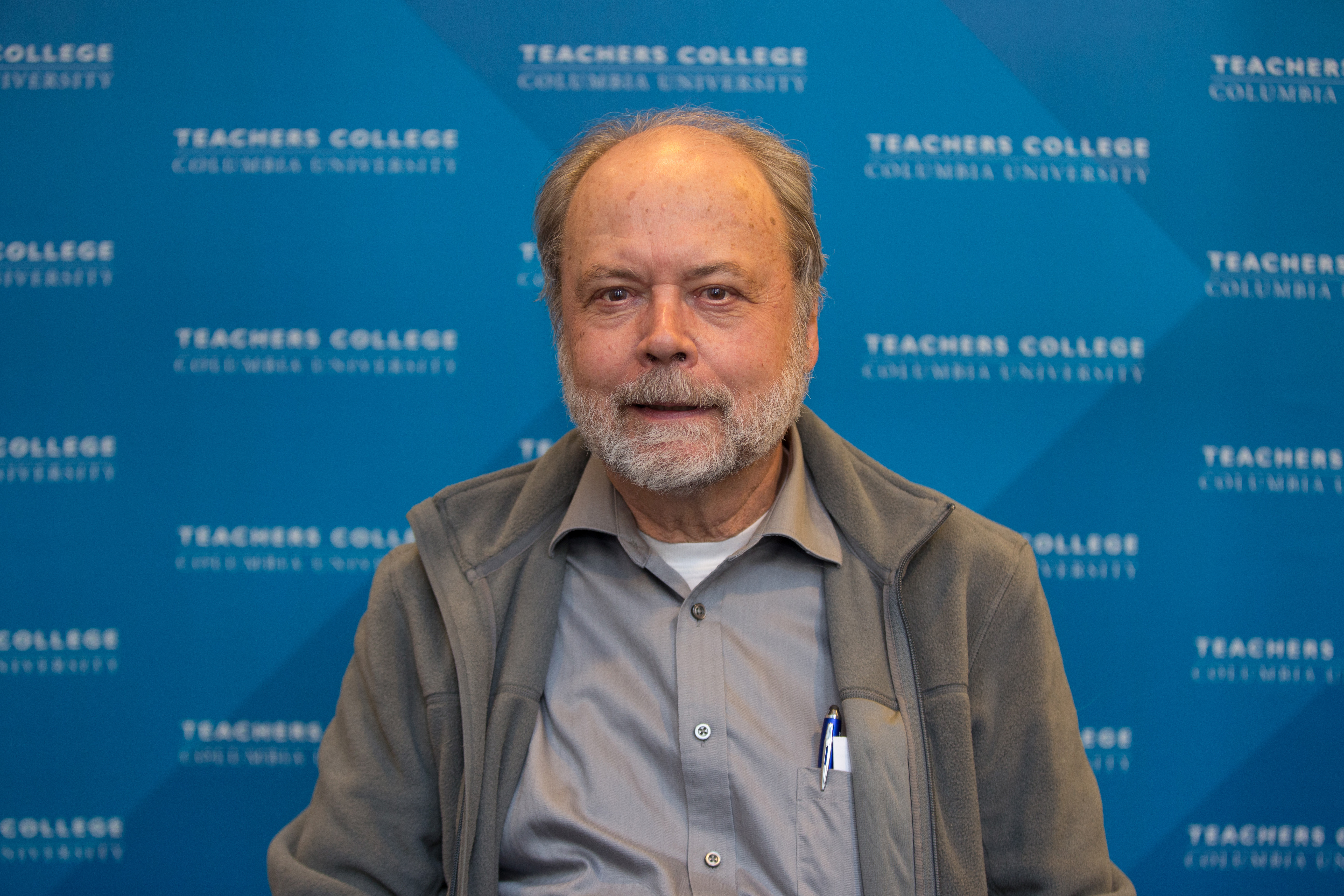 Celebrating Our Own
Peter Moock (Ph.D. '73) received the Harold J. Noah Award in International and Comparative Education.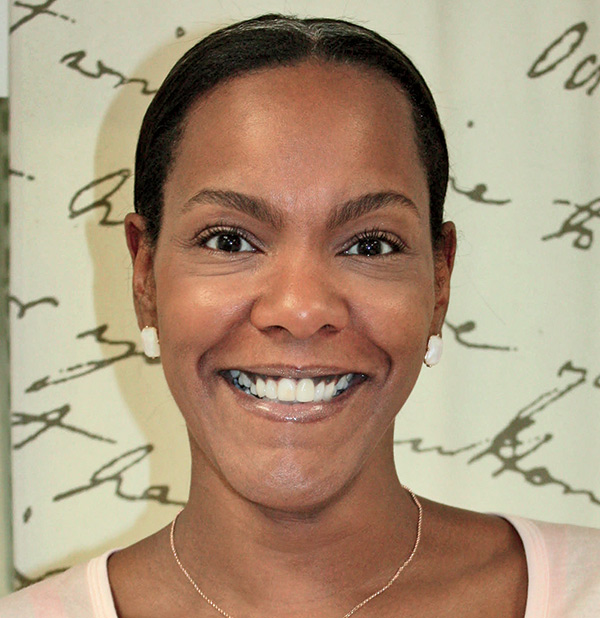 Promoting Equality
Yasmin Morales-Alexander (Ed.D. '16), Assistant Professor of Early Childhood Education at Lehman College in the Bronx, received TC's inaugural Shirley Chisholm Dissertation Award, named for the late TC alumna who was the first African-American woman to serve in Congress and the first black candidate to seek a major party's presidential nomination. The award recognizes recent doctoral graduates whose work has promoted racial and gender equality through a deeper understanding of people of color.
Accredit to Her Profession
Lynn M. Gangone (Ed.D. '99, M.Ed. '99) has been appointed as the new President and CEO of the American Association of Colleges for Teacher Education.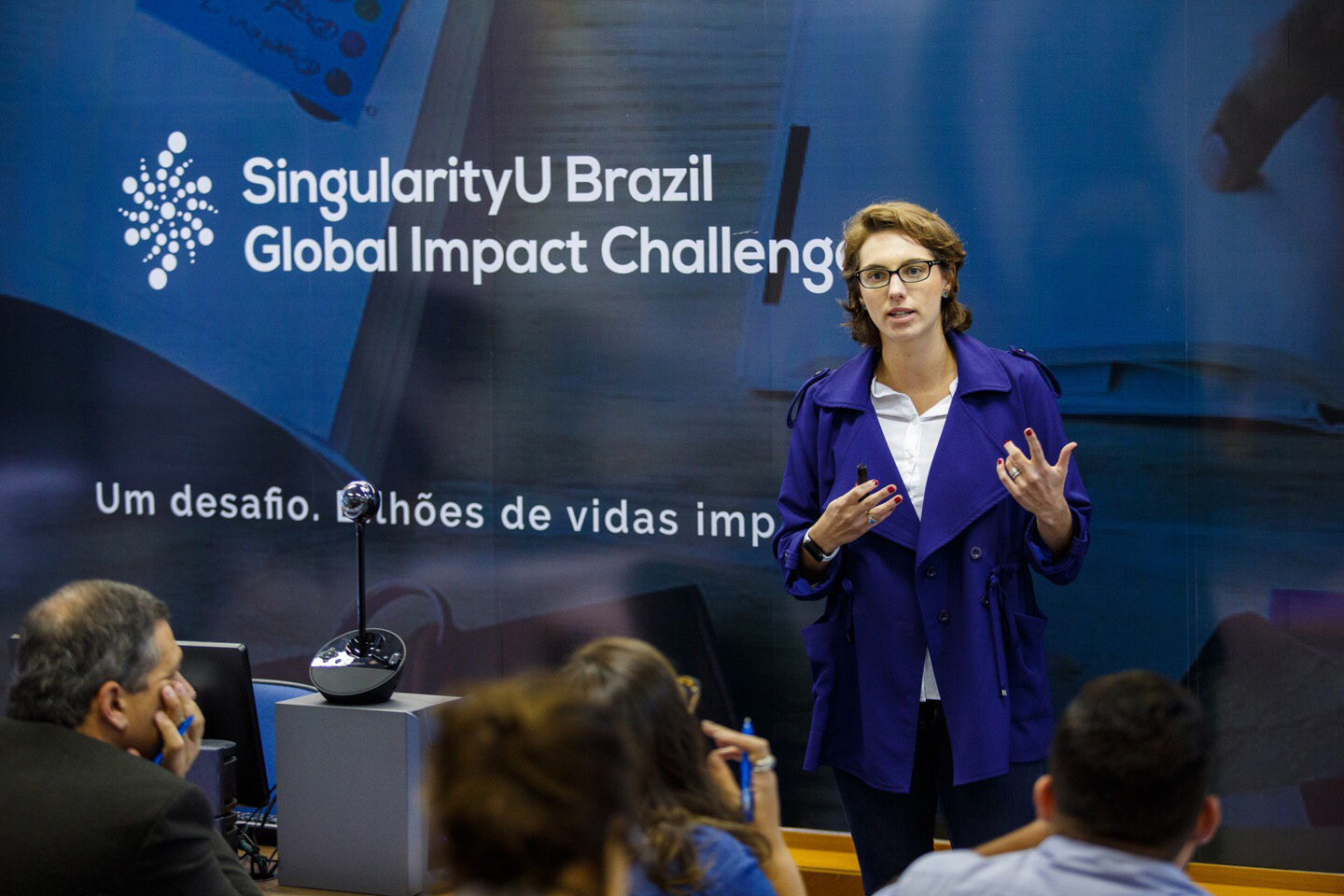 Holistic Educator
Inaugural TC Lemann Fellow Tonia Casarin (M.A. '14) won Brazil's Global Impact Challenge for her project to build a platform to assess and prepare teachers in social and emotional learning.
Academic Presence
TC faculty and students reunited with alumni at meetings of education's major professional societies, including the National Council of Teachers of English, the Association for the Study of Higher Education, the American Speech–Language–Hearing Association, the Comparative & International Education Society, the American College Personnel Association, the American Association of School Administrators, Student Affairs Administrators in Higher Education, the Association of International Educators and, of course, the American Educational Research Association.
TC2U – Thanks a Million Tour
As part of her final year in office, TC President Susan Fuhrman is visiting with alumni around the world and celebrating the achievements of those who have made important contributions at the regional level. To see where President Fuhrman has been this year and find out where she'll go next, please visit tc.edu/alumni/events.
Boston: President Fuhrman was joined by Pearl Rock Kane, Director of TC's Klingenstein Center for Independent School Leadership. The evening's local Alumni Impact awardees were George Papayannis (M.A. '03), Dorothy R. Pieniadz (Ed.D. '53) and Debra Wein (M.S. '94).
Philadelphia: Alumni Impact awardees Virginia Lucas (M.Ed. '75) and Dorothy Del Bueno (Ed.D. '76) were honored at a luncheon.
Honolulu: A reception featured Alumni Impact awardees Sandra Chang (M.A. '71) and Lillian Tyau (M.A. '60)
Connect With Us
There are now 23 regional alumni groups operating worldwide, with alumni volunteers in Brazil, California and Korea leading robust regional development that often features TC alumni and faculty or dovetails with professional conferences, book talks and other gatherings.
Our Regional Groups
Alumni hosted more than 145 content-rich events this past year in 21 states and 18 countries. Highlights included: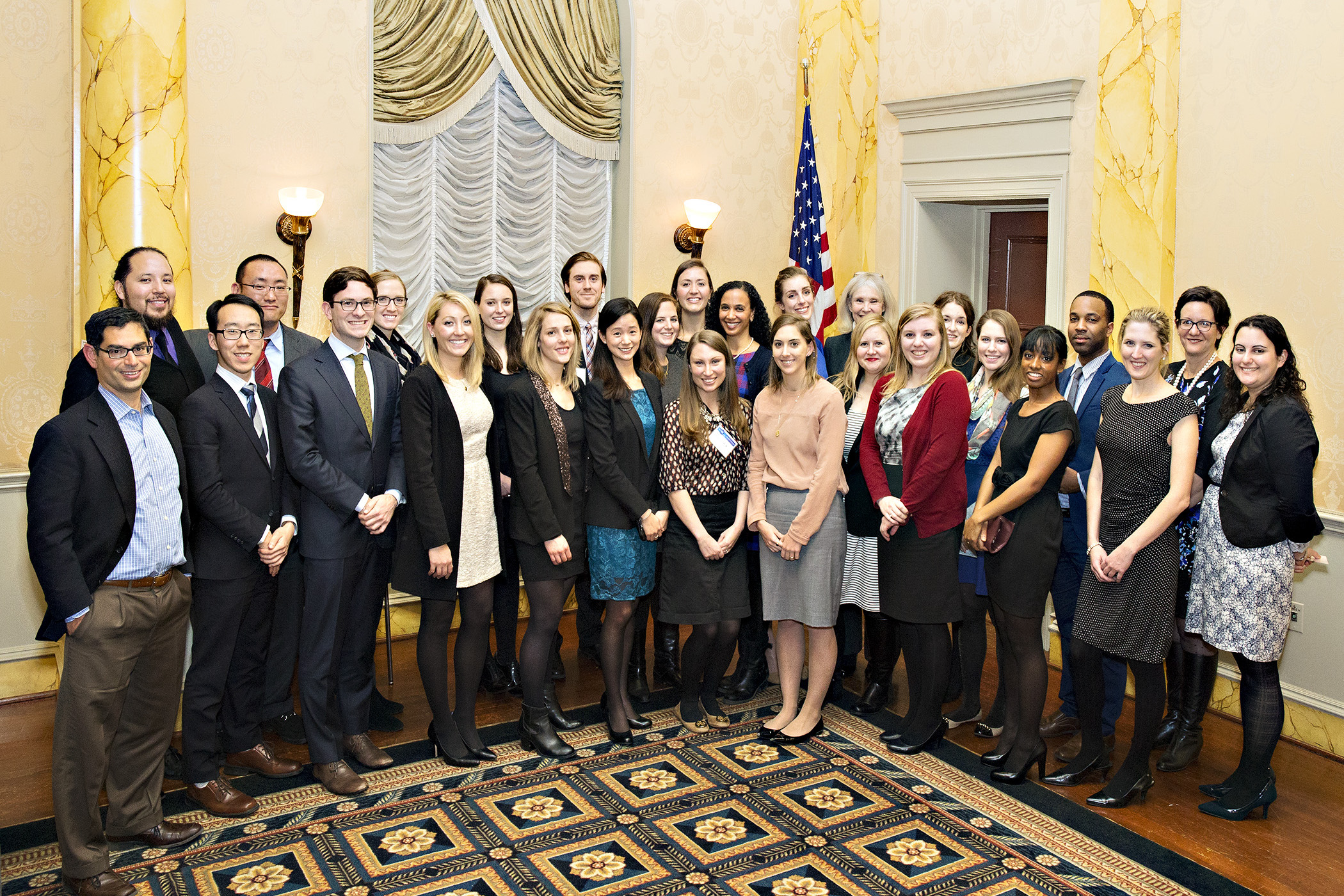 CAPITAL EVENT The annual alumni reception was held by the Office of Alumni Relations in January 2017 in conjunction with TC's week-long Federal Policy Institute (FPI) in Washington, D.C. At FPI, Sharon Lynn Kagan (Ed.D. '79),TC's Virginia & Leonard Marx Professor of Early Childhood & Family Policy and Co-Director of the National Center for Children and Families, brought current TC students to learn "lessons from the hill." Ruthanne Buck, who was Senior Advisor to then-U.S. Secretary of Education John B. King (Ed.D. '08), shared her perspective on serving in the Obama administration.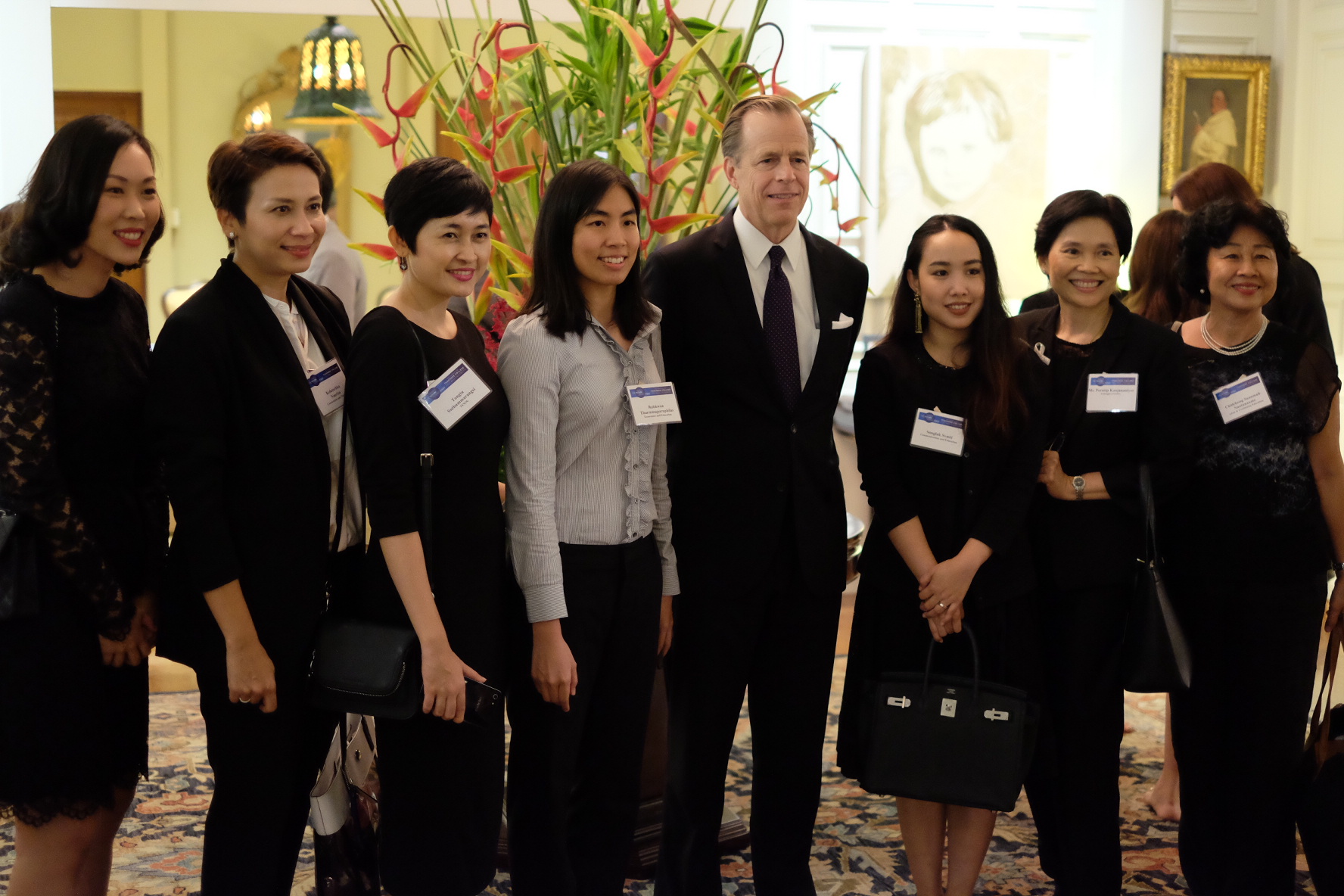 WARM WELCOME Ambassador Glyn T. Davies and Jacqueline M. Davies hosted TC alumni, students and parents at a reception at the Ambassador's Residence. In attendance were William Gaudelli, Chair of TC's Department of Arts & Humanities and Rosella Garcia, Senior Director of Alumni Relations. TC's own Cheng Davis, Special Advisor for International Fundraising, was recognized by the Thai Ministry of Education for her efforts to strengthen educational ties between the U.S. and Thailand.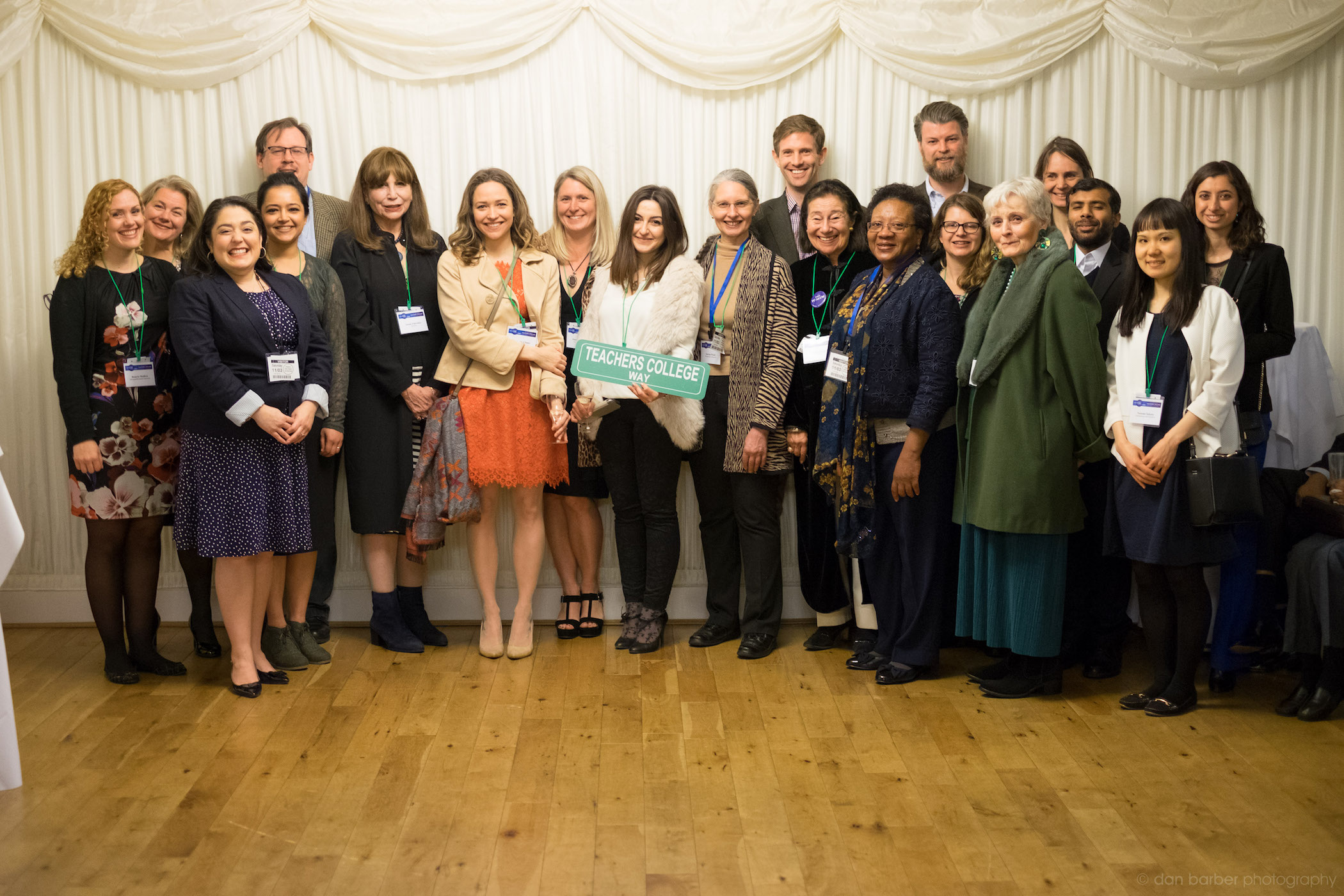 TC'S IN THE HOUSE President Susan Fuhrman (Ph.D. '77) and TC alumni in London were treated to a special night at the House of Commons, and two days later Fuhrman joined organizational psychology alumni for an intimate cocktail party at the Covent Garden Hotel. Alberta (M.A. '62) and Henry Strage and TC alumnus Randall Theil helped organize these events. In Ireland, TC's newest Irish faculty member, Ted Fleming (Ed.D. '80), spoke at a dinner in Dublin, and President Fuhrman lectured on "Designing and Implementing Educational Reform: Experiences and Lessons from the United States" at Trinity College. Fuhrman also lunched with TC alumni in County Cork.
Keep In Touch
Stay in touch with alumni working and living near you. Visit our Facebook page to find a regional group near you for opportunities to meet and network with fellow graduates and stay connected to TC!