"I've always felt that the emergency room is the foundation of health care," says TC Nursing Education doctoral student Michael Isaacs. "We stabilize patients and hand them off to the specialists and rehab units. If the ER doesn't do its job at the start, the rest doesn't happen."
Nothing has demonstrated the truth of that assessment more than the COVID pandemic, and few have worked closer to its epicenter than Isaacs, an ER "travel nurse" in California's San Bernardino County.
"Yesterday, we were at 112 percent capacity," he said in late November as COVID was resurging at a terrifying rate. One ER where Isaacs had recently worked was using zippered curtains to convert a space previously designated for treating minor ailments into a hazmat area for staff in Tyvek suits, N95 masks and goggles. Another ER had set up heated outdoor tents for COVID patients with milder symptoms. "You've got to segregate COVID patients or it will spread," said Isaacs, who had self-quarantined after testing positive for COVID earlier in the fall. "We're doing that on the fly."
Other TC students also have risked their health to fight the disease.
Last spring, nursing education doctoral candidate Stephen Richards, a pediatric nurse at New York-Presbyterian/Columbia University Irving Medical Center in Washington Heights, volunteered for assignment with adult COVID patients in "supplementary" intensive care units constructed in operating rooms and other spaces. The experience left him reflecting on the essence of his work.
Stephen Richards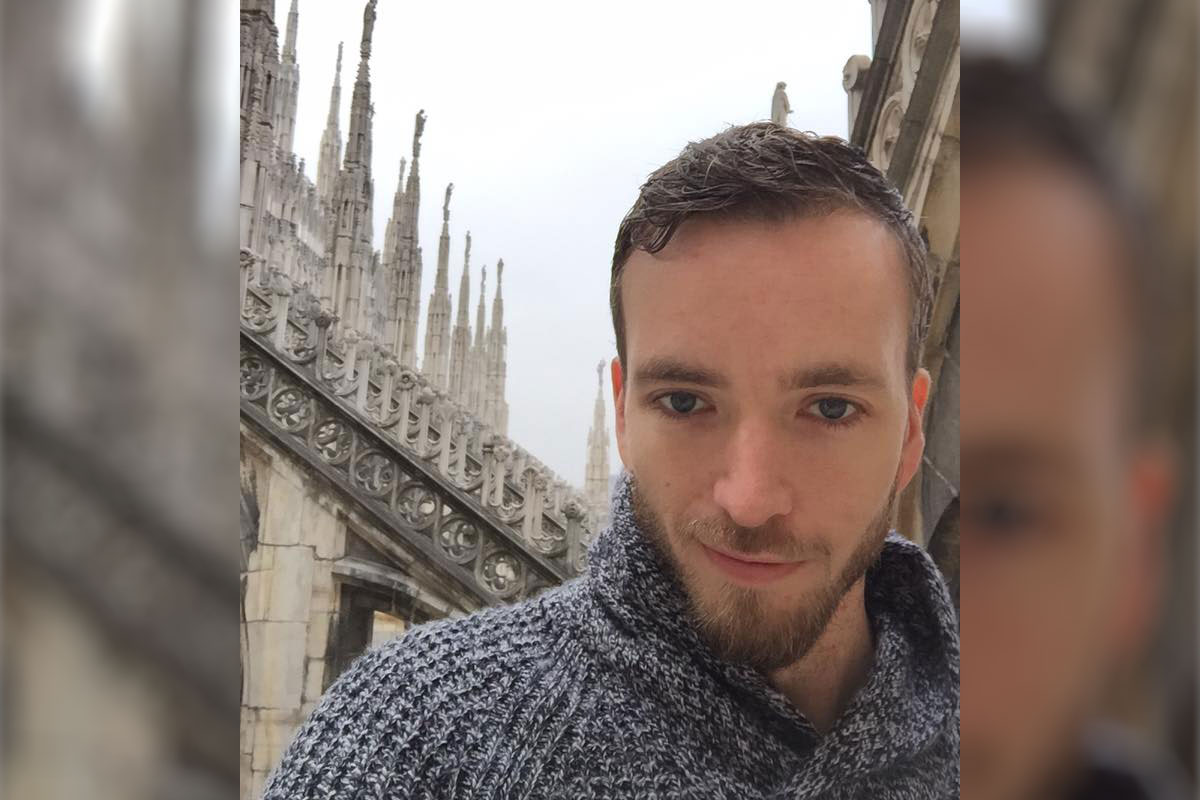 "I'm taking a theory course at TC in which we've looked at different definitions of nursing — and one that really resonates is that nursing facilitates humanization," he said. "When a patient is taken off a ventilator, we rejoice. When they pass away, we mourn. And when a patient is intubated and their family can't be with them, we become their surrogate family. We talk to them, hold their hand, tell them they are strong."
At NYU Langone Medical Center, Pavel Placido, an exercise physiologist and part-time master's degree student in TC's Applied Exercise Physiology Program, volunteered last spring for assignment at a hospital in Brooklyn, where initially he helped remove bodies of deceased patients to the temporary morgue. Subsequently, he joined a team doing daily "proning" — a newly introduced procedure to open up intubated patients' airways and free their lungs from blockage by turning them onto their stomachs for 16 hours each day.
"Patients are by themselves, in the ICU, on a ventilator," Placido said. "Many of them die alone. It's so hard. And you can't really comfort them. They can't see your expression through the PPE, only your eyes."
Pavel Placido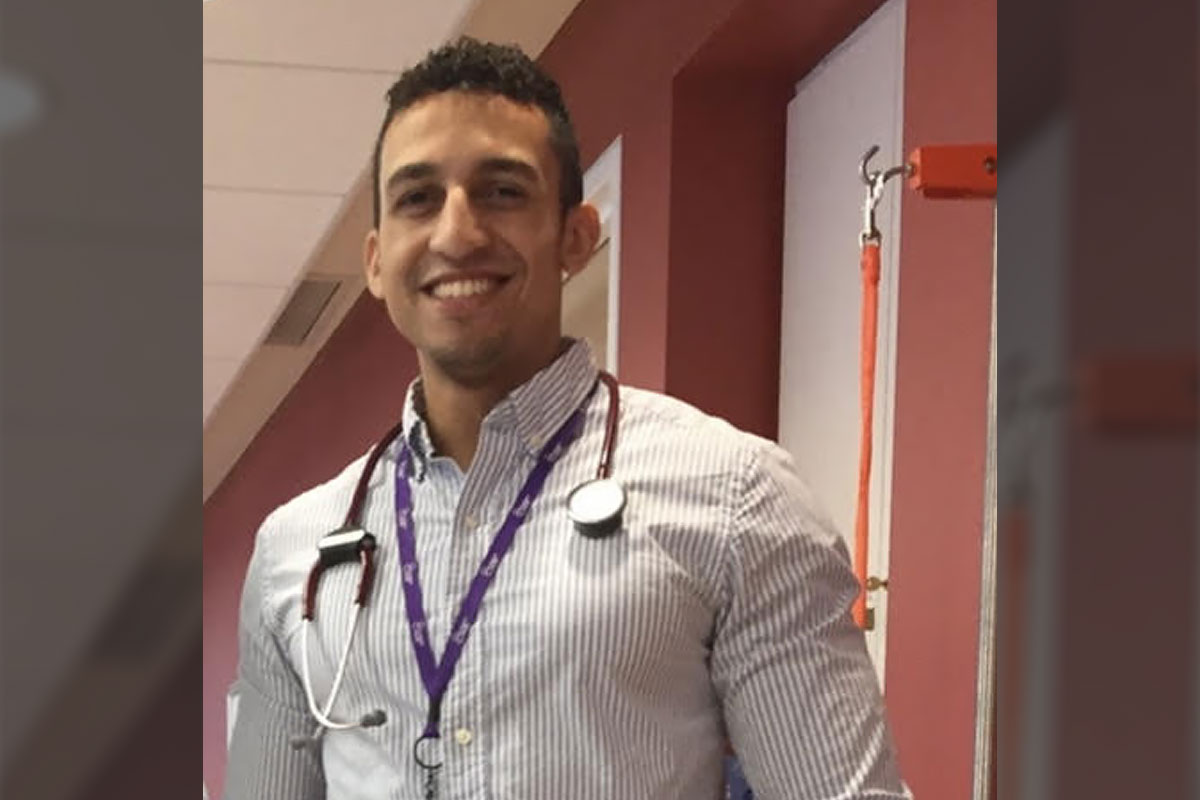 Danielle Herring, a TC Health Education doctoral student who normally works as a Program Management Officer for the New Jersey Department of Health (NJDOH), became a screening supervisor last spring at a COVID-19 drive-up testing center at New Jersey's Bergen County Community College.
Danielle Herring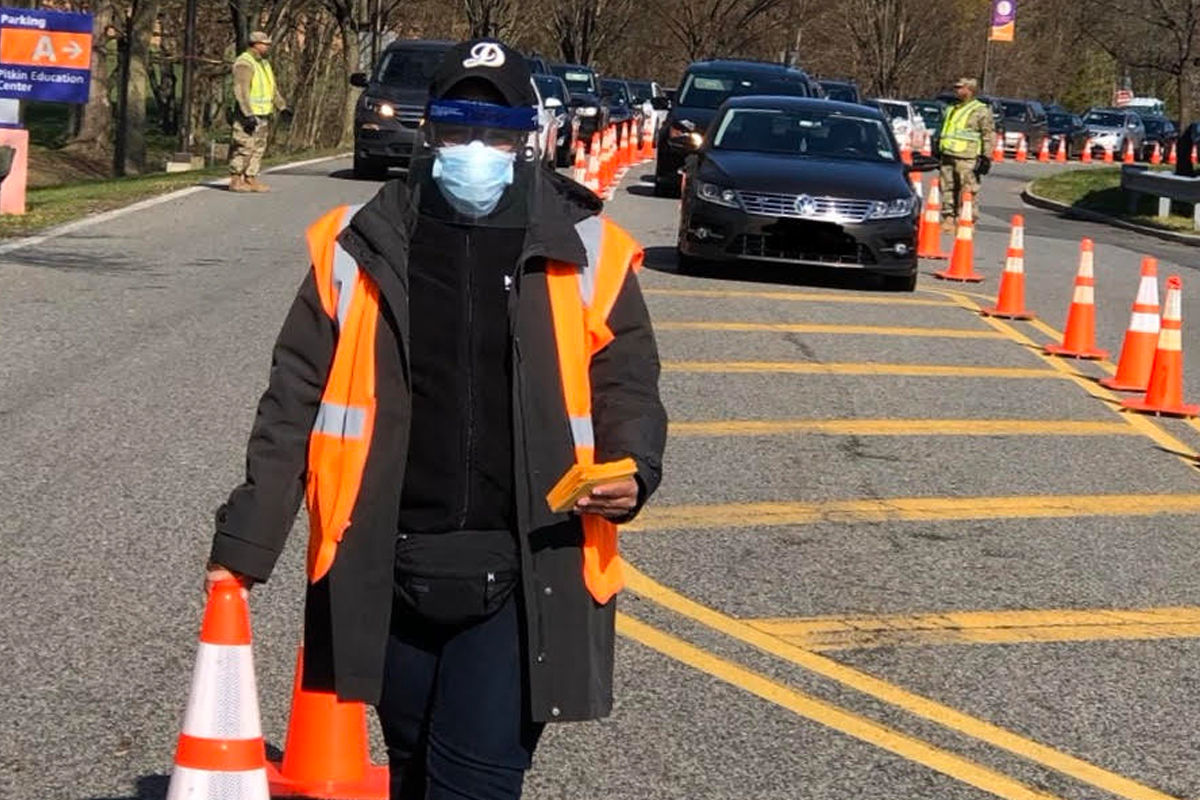 In her new role, Herring rose before sunrise to brief staff and senior personnel from NJDOH, the state police, Bergen County, the National Guard and the team of nurses who would screen and register people and distribute tests. Then, after donning an orange vest, N95 face mask and gloves, she was on her feet all day, handing out colored cards for patients who met the testing criteria, directing traffic, consulting and troubleshooting.
The job's demands and her family's needs forced Herring to postpone her TC studies, but her experience of the crisis sharpened the focus of her research: She's now writing her dissertation about working as a health educator during the pandemic.
For his part, Michael Isaacs believes that since last spring, the country has made rapid progress in dealing with the pandemic.
"In March, New York City didn't know what was coming, and no one knew how to treat the virus," he says. "Now, through trial and error, we know the progression, which patients are most vulnerable, how to isolate them and what drugs to give them. There's a lot less death."
On the other hand, he was critical of federal and state responses.
"This is an all-or-nothing situation," he said. "You either shut it all down or don't — this business of closing the bars and gyms but not Walmart and McDonald's isn't stopping anything."
Stephen Richards took a more philosophical view: "The word 'apocalypse' doesn't necessarily mean the end of the world, but it does mean that there is a new world. It means that there has been a revealing. And this is certainly such a revealing time."