School Law Institute | Teachers College Columbia University
Skip to content
Skip to main navigation
Printer-friendly Version
The School Law Institute
School Law Institute
The School Law Institute at Columbia University is a national education program available for graduate credit, on a non-credit basis, and in some states for continuing education credits.
The Institute brings to Teachers College a diverse collection of the nation's leading authorities on education law, policy, and practice. It explores significant recent developments in school law and their impact on policy and practice at the federal, state, district, and school levels. For over 25 years at Harvard and Columbia, this five-day summer Institute has provided policy analysts, policy makers, researchers, new and career educators, and charter-school professionals (board members, administrators, and teachers) with the knowledge and skills they need to advance their educational agendas and minimize legal problems.
More from the School Law Institute
Contact Us
Phone: (212)678-8331
Email: Sli@tc.edu
Faculty
Devora Allon
Devora Allon J.D. is a litigation partner in the New York City office of Kirkland & Ellis LLP.
Gary Orfield
Gary Orfield Ph.D. is Distinguished Research Professor of Education, Law, Political Science and Urban Planning at the University of California, Los Angeles.
Patricia Gandara
Patricia Gandara Ph.D. is a Research Professor of Education in the Graduate School of Education and Information Sciences at UCLA. She received her PhD in educational psychology from UCLA.
John B. King, Jr.
John B. King, Jr. Ed.D., J.D. is the U.S. Secretary of Education, a position he assumed in January 2016. Before becoming Secretary, King had served since January 2015 at the U.S. Department of Education (ED) as Principal Senior Advisor.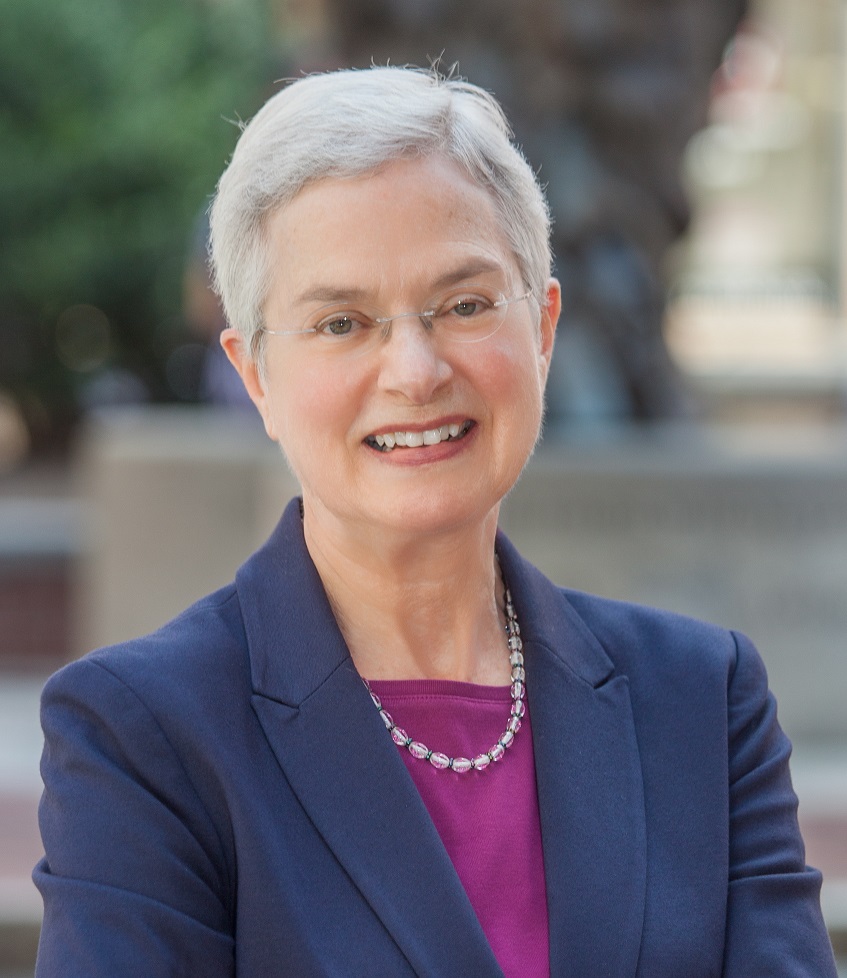 Rhoda Schneider
Rhoda Schneider J.D., Institute Co-Chair is General Counsel and Senior Associate Commissioner of the Massachusetts Department of Elementary and Secondary Education.
Maree Sneed
Maree Sneed J.D., Ph.D. is a partner at the law firm of Hogan Lovells and is a member of the firm's nationally prominent education practice.
Dennis D. Parker
Dennis D. Parker J.D. is the Director of the ACLU National Office's Racial Justice Program, where he coordinates the racial justice work done by the ACLU's national office and its affiliates.
Michael A. Rebell
Michael A. Rebell J.D. is an experienced litigator, administrator, researcher, and scholar in the field of education law.
Richard Casagrande
Richard Casagrande J.D. is general counsel to the New York State United Teachers (NYSUT), a position he has held since 2010.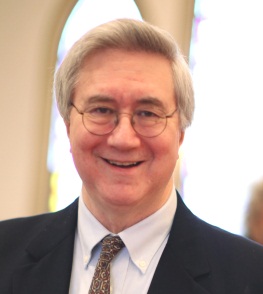 Jay P. Heubert
Jay P. Heubert J.D., Ed.D., Institute Faculty Chair is a Professor of Law and Education at Teachers College, Columbia University, and an Adjunct Professor of Law at Columbia Law School.
Charlotte Lanvers
Charlotte Lanvers J.D. is a Trial Attorney in the Disability Rights Section of the Civil Rights Division at the Department of Justice (DOJ).
Testimonials
"This course should be a requirement for every New York City public school teacher.

"

-High School Placement Counselor
"An excellent introduction to the legal issues that contextualize the private and public education systems we work in.

A must for administrators.

"

-Public School Teacher
"I feel empowered by the issues we discussed during the institute. These are issues that not only affect schools, but our personal lives as well."

-M.A. Candidate, Early Childhood Special Education
"Outstanding. I have been attending school law seminars for years, and none can touch the breadth or depth of this program."

-Principal
"I found the course incredibly empowering, and I left every session energized."

-Anonymous
"I gained a comprehensive understanding of key topics in education law and policy. I am motivated and inspired to positively impact the field of education and the laws and policies that drive outcomes as a result of this rich experience."

-Third Grade Teacher; Doctoral Candidate, Applied Behavior Analysis
"Very possibly the best course I've taken in 25 years."

-Professor
"The Institute managed in a mere five days to hit on all the hot button issues facing education and educators."

-School Board Member
"The School Law Institute provides incredibly practical information on a wide array of issues that every educator, lawyer, policymaker, parent…would benefit from knowing"

-M. Ed. Candidate, Politics and Education
"Finally, a comprehensive School Law Institute with outstanding expert presenters who examine recent developments in school law and the impact on our educational practice."

-Assistant Superintendent
"This was a week well spent, full of informative and provoking sessions with national leaders in education."

-Policy Analyst
"The best of the best! Sessions were very informative and useful. Wish law school had been like this!"

-School Attorney
"[The School Law Institute] offered an invaluable experience. The practitioners and/or experts in the field of education were informative, useful, relevant, and significant for learning from the past, preparing for today's educational environment, and encouraging proactive participation for tomorrow. I enjoyed the institute tremendously."

-High School Teacher
"One of the most applicable classes I've taken at TC!"

-College Access Professional
"The Law Institute modeled everything we know is true about great instruction! As a district administrator, all of the information presented is practical and applicable to my job on a daily basis."

-District Administrator, Fairfield Public Schools
"I had hoped to gain some knowledge, but this has reinvigorated me and far exceeded my expectations."

-Ed.D Candidate, Urban Education Leadership Program
"The School Law Institute not only provides an overview of current school law and issues, but does what few classes can- it teaches application of these laws, allowing the participants to truly grasp the importance and effects of what is being taught."

-Teacher, Special Education
"I walked away feeling hopeful...."

-Ed. D. Candidate, Urban Education Leadership Program
"What a phenomenal week! I have taken part in many professional development programs, and this has been one of the best. This should be a required course for all teachers. Thought-provoking and well-organized. It was a week very well spent."

-High School English Teacher
"I've learned so much that is valuable to my major and future job. A policy maker will need to know about education law issues and this class provided so much useful information in a fun and engaging way."

-M.A. Candidate, Education Leadership, Policy, and Politics
"As a lawyer and prospective teacher, this course was invaluable. The topics are not only interesting, but essential to every teacher's knowledge base."

-Attorney
"I firmly believe that this institute has prepared me for my career as a future educator."

-M.A. Candidate, Science Education
"This course should be a requirement for all who operate under the TC umbrella! It was absolutely fascinating, relevant, and full of crucial information on the teaching profession."

-Teacher, Special Education
"The School Law Institute inspires confidence in the capacity of our educational and legal systems to lead intelligently with important issues/challenges."

-Public School Administrator
"This Institute should be required for superintendents, principals, board members, and other policy makers."

-Superintendent
"As a teacher in the NYC public school system, the information I acquired will benefit not only my classroom practices but can also help guide my school's policies."

-M.A. Candidate, Politics & Education
"As a principal – aspiring superintendent – this course has been invaluable."

-School Principal, Urban Education Leadership Program
"The Institute provides a structured, rich experience, materials and 'training' in one place, in a relatively short time."

-Educator and Administrator
"Every issue we touched upon this week is an issue that we have dealt with over the last couple of years. I feel more confident in my knowledge of these topics now."

-Teacher, Special Education
"The institute is a great introduction to national issues in education."

-High School Teacher; M.A. Candidate, Leadership, Policy & Politics
"This was so helpful and engaging for anyone interested in school policy or law. I highly recommend it. It was both practical and intellectually stimulating."

-Middle School Social Studies Teacher
"The School Law Institute is an informative, cogent, and interesting experience that is immediately applicable for the practice of teachers and school leaders."

-Teacher, Fairfield Public Schools
"As a teacher with an undergraduate degree in education policy, this was enormously helpful and engaging. No matter your background, you can learn something new."

-Uncommon Schools Kindergarten Teacher
"The School Law Institute was a wonderful and unique experience. I learned so much about a variety of legal issues affecting education from a range of dynamic, engaging professionals."

-M.A. Candidate, Education Policy
"The institute brought forth a wide range of legal implications and solutions to a host of important issues in education."

-Policy intern, The College Board; M.A. Candidate, Sociology and Education
"The institute provides a wonderful opportunity for professional development through access with current topics, law, and research."

-Professor, Suffolk University
"I could not have predicted the extraordinary breadth of issues we were lucky to be exposed to."

-Ed.D Candidate, Urban Education Leadership Program
"This experience has been an extraordinary opportunity! My perspective on a number of issues has been defined. Prior to attending the institute, I was indifferent or uninformed on a number of issues despite my strong passion for educational equity. However, the readings, lectures, and insight from peers have helped to develop my perspective on a number of issues. This experience has definitely strengthened my critical thinking, honed my communication skills, and pushed me to be more reflective about the complexities in this education reform movement…."

-Anonymous