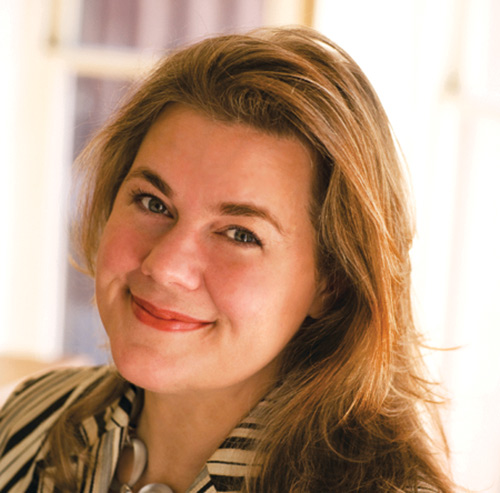 As Susan Fuhrman writes at the beginning of this Annual Report, the events of the past year have given rise to new debates about the value our society places on multiculturalism, the future of public education, and the importance of partnering with the world community on critical challenges such as climate change and the global refugee crisis.
With these and other issues on the table, I find myself inspired by the journalist Nicholas Kristof, who urges us — now more than ever — to fight for what we believe in by supporting the causes and organizations that embody our values. We must strive to become citizen philanthropists who, beyond simply writing checks, use every means — from social media to simply picking up the phone — to engage others in our social and professional circles in doing the work we consider most important.
Yet as successful as the Campaign has been, we still need to redouble our efforts in achieving its number one priority: providing scholarship support for our talented students.
Now more than ever, this is "the TC moment," when Teachers College is addressing the world's most critical challenges creatively and effectively. Social justice has always been at the core of our mission, and our current faculty, students and alumni are at the forefront of efforts to build a better world. They are reshaping education to engage an American student population that is increasingly diverse in its racial, cultural and socio-economic makeup. They are leaders in meeting the psychological and educational needs of refugees around the world. They are in the vanguard of demonstrating, at the biological and genetic levels, the deeply harmful impact of poverty on human development. They are shaping new approaches to conflict resolution, nursing education, arts education, and fostering psychological resilience in the face of extreme adversity. And they continue to enable educators in all fields to prepare their students to function as caring and capable citizens.
All of this work, and much, much more, has inspired our own citizen-philanthropists — our loyal and passionate alumni and friends — to support our historic Campaign, Where the Future Comes First. As of December 15, 2016, we have raised more than $270 million — more than 90 percent of our ultimate $300 million goal.
$273.2 million raised for our historic Campaign, Where the Future Comes First
Yet as successful as the Campaign has been, we still need to redouble our efforts in achieving its number one priority: providing scholarship support for our talented students. Our students are essential partners to TC's brilliant faculty, aiding and enhancing their research. As graduates, they carry out into the world the knowledge they have absorbed at TC from faculty, classmates and field experiences, refining and building upon big ideas on the front lines of change. And as alumni, many also stay closely connected to the College, reshaping the knowledge we impart to the next generation.
[Also read: TC Change-Makers: Our Citizen-Philanthropists]
Above all, our students beautifully embody the single most precious commodity that Teachers College provides: hope for a better future. They come to TC with the one attribute we cannot teach: a passion to change the world. Our job is to give them the best possible chance to succeed. In large part, that means ensuring that they remain as free from debt as possible so that they can get the most out of their experience while they're here and lend their expertise where the need is greatest after they graduate.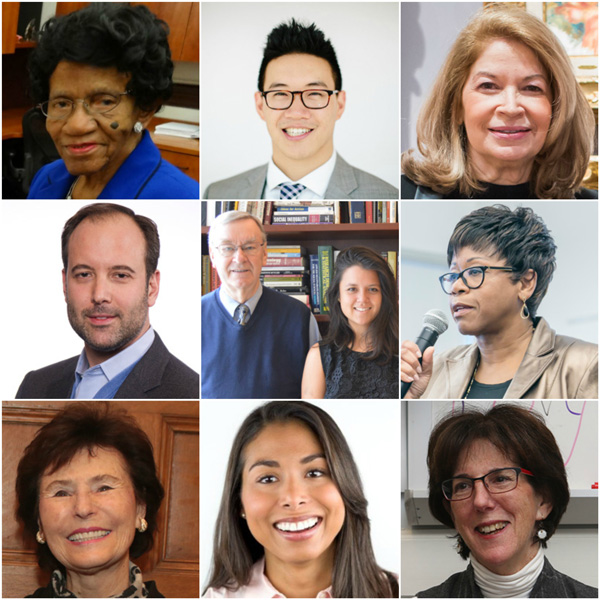 To that end, we have created nearly 150 new scholarships since the launch of our Campaign, including 47 during the past year alone. But there is still so much more that needs to be done. In the following report on our Campaign, we bring you the stories of nine "Change-Makers" – a cross-section of our citizen-philanthropists from all backgrounds and of all ages whose gifts are helping TC students to change the world. You'll meet savvy donors who have helped shaped entire fields, both at TC and nationwide – people like the dedicated former teacher- and K–12-educators Anne Gayles-Felton and Evalyn Edwards Milman, the former nurse educator Debra Heinrich, and the great conflict negotiation educator Roy Lewicki. You'll also meet more recent graduates like Myah Moore Irick and Samson Lim, who represent the growing number of younger TC community members who are "paying forward" the value of a Teachers College education even as their own lives and careers are still taking shape.
[Also read: Points of Connection: TC alumni engagement in 2016]
I urge you to follow their example and become a change-maker yourself. Plug into the broader TC community and be inspired and educated by the many amazing ways in which others are giving back. In this update on our Campaign, you'll also find a report on our continuing efforts to engage alumni, which we hope will inspire you to join what we call "the TC conversation." In fact, we are bringing you the Annual Report online this year precisely because this exciting new format affords so many new opportunities for making connections. We have seen how powerfully online communications and social media can facilitate social change. So whether you are already deeply engaged in making change happen or simply want to take that first small step toward improving the world, read our report, find out what's going on at TC and in the extended TC community, and ensure that your TC Moment will resonate for a long time to come.

Suzanne M. Murphy (M.Ed. '99, M.A. '96)
Vice President, Development & External Affairs