As the pandemic has dragged on, teachers are realizing that remote and blended learning are at once perpetuating a difficult new normal while also reinforcing an unsatisfactory status quo in many traditional learning environments.
But at P.S. 189, a magnet elementary school in Manhattan's Washington Heights neighborhood, "status quo" is so yesterday.
As in past years, fifth-graders at 189 are studying the Universal Declaration of Human Rights, adopted by the United Nations in 1948. But this year, they took a "gallery walk" of student-posted images of rights abuses worldwide and, using a tool called Padlet, reflected on those images. They "visited" the Holocaust Museum, met with a Holocaust survivor on Zoom and posted images and spoken reflections to electronic journals. Using another platform called Flipgrid, they are recording public service announcements about human rights. This spring, they are creating and launching a website to educate the surrounding community.
"We are the School of Inquiry and Expression, so we want to give students different ways to express their understanding," says Jessica Jordan, Assistant Principal for the second and fifth grades. "Technology empowers children and supports students who don't speak English as a first language, aren't confident about their writing or are shy speaking in class."
P.S. 189 is one of many schools in New York City that have partnered closely in recent years with Teachers College's Center for Technology & School Change (CTSC).
"When the pandemic hit, our struggles with remote learning were far less than those of other schools, thanks to CTSC," says Principal Rosalina Perez. "Now, I'm in awe of what our teachers are doing."
CTSC meets online to support K-12 teachers at schools around New York City and beyond. The work with teachers in the magnet schools alone collectively serves over 5,000 students. The Center was also awarded a $3 million National Science Foundation grant to work with additional schools on improving STEM education.
"We are providing services that are quite different from typical professional learning offerings," says CTSC Director Ellen Meier, Professor of Computing & Educational Practice and Coordinator of TC's Educational Technology Specialist Program. "As a research and evaluation organization, we develop and study equitable best practices for using technology as a catalyst for the kind of inquiry-focused learning that engages students in becoming lifelong learners."
The Center's "Innovating Instruction" model introduces a design process that helps schools transition to online learning with a focus on student understanding. It is not a formulaic or off-the-shelf approach. Instead, Meier says, the Center unleashes teachers' creativity by "situating the design work in their lives and the culture of the school and the community."
"The CTSC staff are good listeners," says Josephine Cohen, Senior Magnet Project Director for the city's Magnet Schools Assistance Program in District 6. "They start with needs assessments to understand what schools need and then customize, suggesting new apps and technologies organically, to support teachers' stated aims."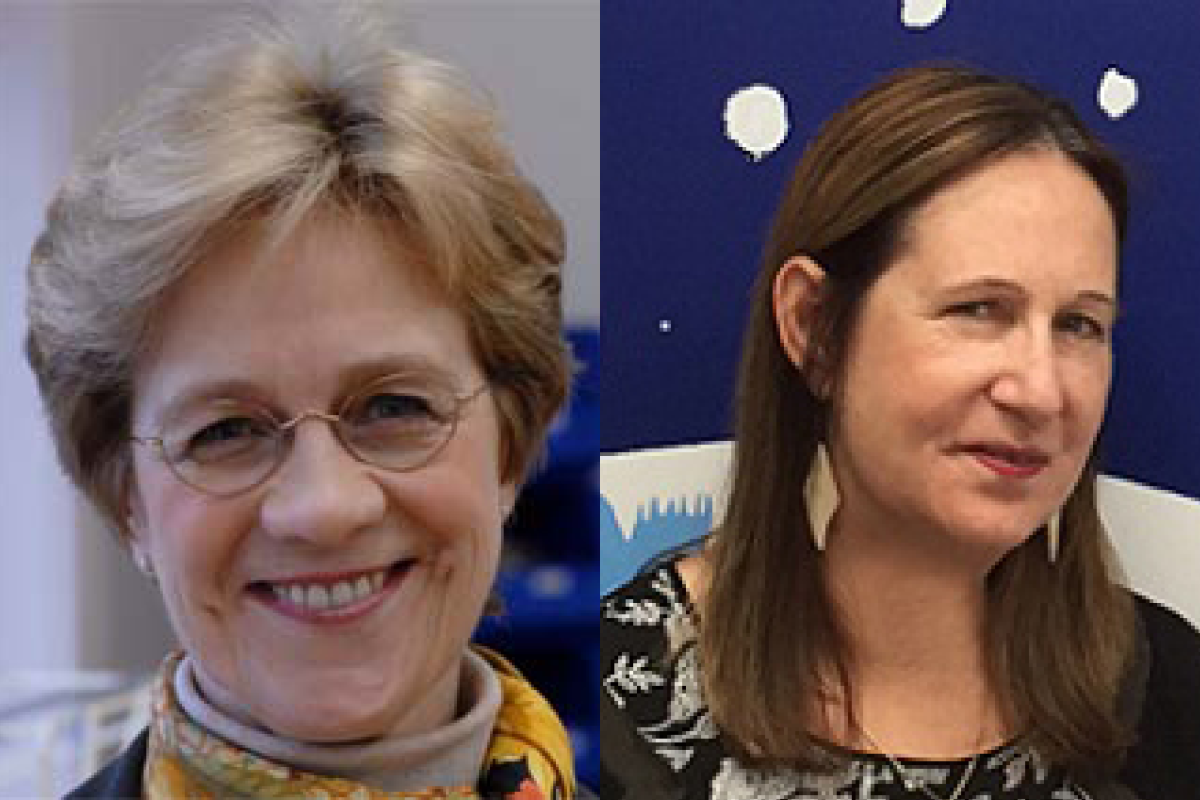 At P.S. 189, Karen Kirsch Page, CTSC's Associate Director of Professional Development, and the facilitation team support administrators and teachers as they identify the education standards they want to emphasize and find ways to make those standards "live and breathe as students apply knowledge and build skills."
"We work with schools to set learning targets aligned to standards, design for those targets and assess progress so they can change their teaching when it's not landing the way they intended," Page says.
"They've put all our magnet schools in a great place to navigate this unprecedented situation," Josephine Cohen says of CTSC. "And the silver lining is that education will be very different when we go back."