It's not the first question people ask when they think about COVID's impact on education — but it's surely among the most important: How will this year's nursing school graduates perform when they begin caring for live, flesh-and-blood patients?
"There's a whole class of nurses who graduated last spring who had to finish their training primarily online, and this year's cohort has been online from the start," says Kathleen O'Connell, Isabel Maitland Stewart Professor of Nursing Education at Teachers College. "That's presented a huge challenge to the faculty who train them."
Of course, nursing students have been practicing their craft on manikins since at least the 1920s. In the modern era, hospitals and nursing schools are routinely equipped with "sim labs," which offer simulated real-life situations and anatomically complex manikins that enable nurses to practice valuable skills without fear of harming patients. And as of 2019, 65 percent of all nursing education programs were also using some form of online simulation.
Kathleen O'Connell and Tresa Kaur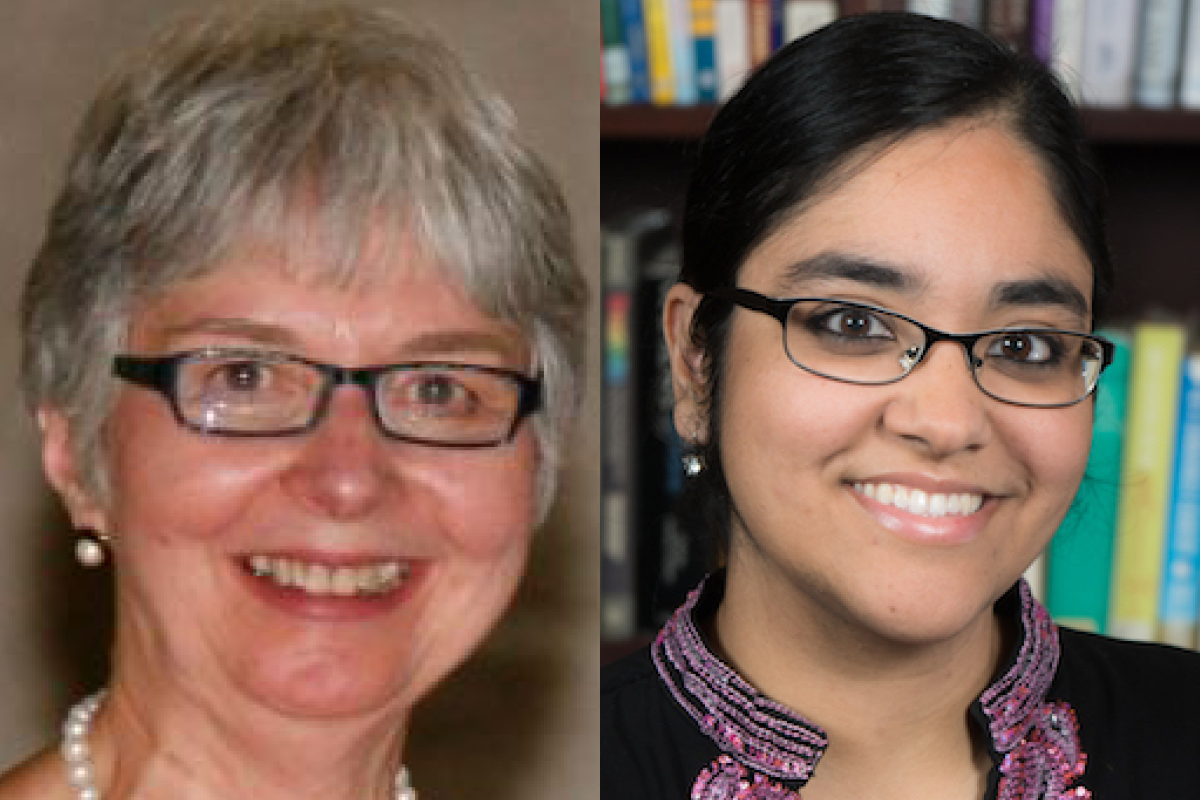 But how good a tool is simulation of any kind when students spend significantly less time on clinical rounds? How effective are nurses who have been trained via virtual simulation, and what kinds of improvements does virtual sim teaching need to make?
Teachers College's online doctoral program in nursing education, founded by O'Connell in 2016, is providing some answers. The program, which enrolls nurse educators who teach nursing students, has stressed teaching through simulation since its inception — and during 2020, the program and its students have moved to the fore in critiquing and leveraging the medium.
"What makes us unique is that we're an Ed.D. program focused on research and education — our students are practitioners who are looking to improve patient care and academia through better education," says Tresa Kaur, Lecturer, who teaches courses in simulation and innovations, including segments that deal heavily with online learning and virtual simulation. "Many of our students are frontline nurse educators and frontline clinicians who are taking care of COVID patients, teaching skills to their own nursing students and trying to complete their dissertations. They've had to make huge, rapid adjustments. It's been very challenging for them, but the result is that now our students are really transforming virtual learning."
Michele Roberts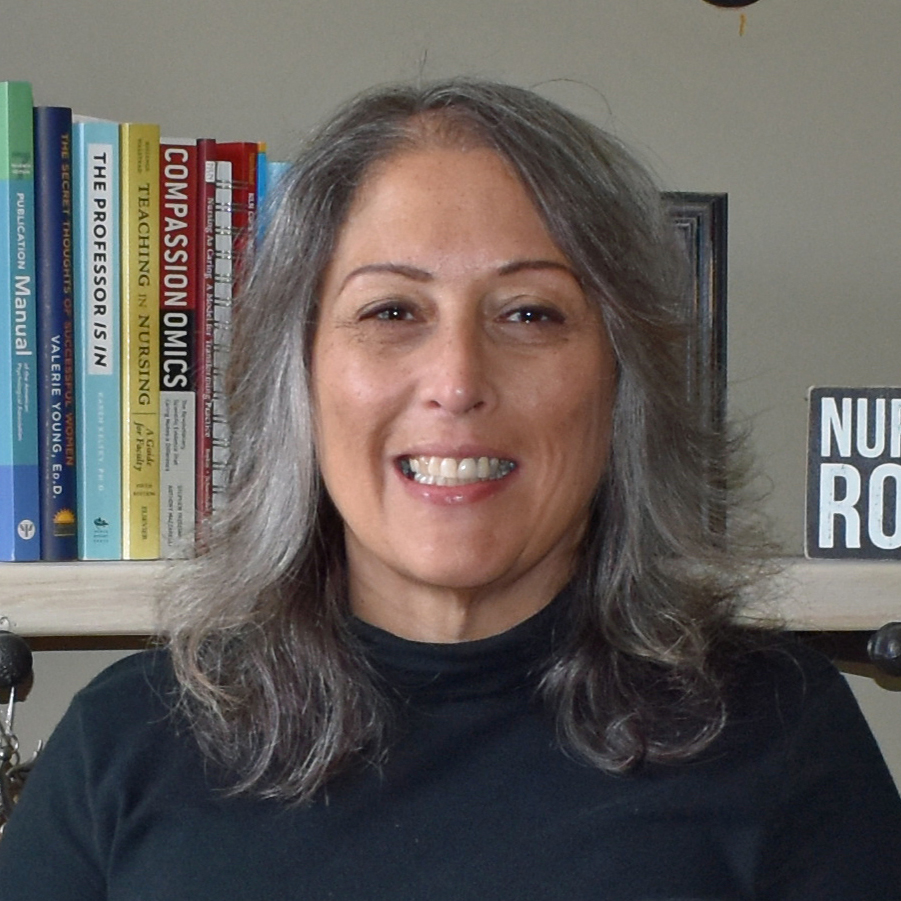 For example, TC doctoral student Michele Roberts, Clinical Learning Facilitator at Rutgers University School of Nursing, routinely shows her own students a four-minute video in which a fictional patient, played by an actor, shares his story.
GETTING TO KNOW "THE PATIENT" An actor playing a patient shares his character's personal story.
Afterward, under Roberts' supervision, the students work with a manikin, making a series of decisions about the "patient's" care as authentically unexpected challenges arise.
For her TC dissertation, Roberts is conducting a study to see if learning virtually about a patient's personal history will lead her students to behave more empathetically in practice situations.
Roberts and Julia Mazurak, another student in TC's program, have written a paper about virtual simulation, titled "Virtual Clinical Experiences: Applying a Technology-Enhanced Storyboard Technique to Facilitate Contextual Learning in Remote Environments," which has been accepted for publication by the journal Nursing Education Perspectives. Roberts also recently gave a webinar on the same topic for Laerdal Medical, a manufacturer of training, educational and therapy products. And another TC doctoral student, Nancy Spear Owen, Nursing Simulation Educator at Columbia University School of Nursing, is part of the SIPPS Trial research team that, as a public service, has created an online tool kit to guide students and new nurses through the basics of using Personal Protective Equipment (PPE) and other measures to prevent infection.
"Think of all these brand-new nursing students who've not been in a hospital before, and we need to get them to understand that, hey, what we taught you in the textbooks isn't what's happening out there in the workforce right now," Owen says. "Hospitals are reusing PPE instead of disposing of it, because there isn't enough of a supply."
Roberts predicts that virtual sim "represents the future, even after the pandemic is behind us." And Owen adds that the education that nursing students are receiving right now "is not less, it's just different.
"We won't know how it all plays out until they get out there," she says. "But they're part of history, part of our response to the pandemic through their schooling. And by rethinking how to teach them during this time, so are we."