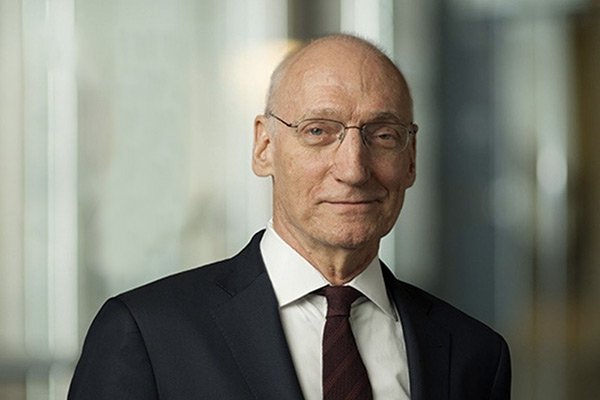 A LETTER FROM THE PRESIDENT
The skyscraper — redefining preconceived limits like many of us — was readily adopted by New York when its citizens called for more space. The city built nearly 100 iron giants in less than 40 years, and progress in engineering and human tenacity made it all possible. That was more than 130 years ago, and as our world contends with the growing challenges of our time, Teachers College is also reaching new heights, just like the city's skyscrapers, in our long-held pursuit of effective solutions that build greater equity for all.
2022 — our first year back at full capacity on campus since the start of Covid-19 — presented new peaks to surmount: climbing disparities in education, health, and mental wellness amid a shifting economy; resistance to more inclusive school curriculums; the second-most mass shootings in U.S. history, just behind 2021; a growing mental health crisis; and more.
In response, our extended community has answered the call to action with a redoubled commitment to the scholarship and service that defines Teachers College itself.
2022 was a banner year for research at the College, which earned 22% of additional research funding, led progress at the national level, and expanded opportunities for collaboration with our colleagues at Columbia and Barnard.
Pursuing bold solutions also meant continuing our work in digital pedagogy and innovation to expand the boundaries of what's possible in classrooms at TC and beyond — and reimagining the preparation for professions like teaching in order to best position our students for the work ahead. We continued our work to forge pathways that support student success — from acceptance through post-graduation — with new developments like resources for student-parents.
The College also continued to implement new recruitment initiatives that yielded one of the most diverse faculty hiring years in TC's history, and released its first DEI Report to benchmark our continued efforts to strengthen and expand diversity, equity and inclusion throughout our institutional programs and operations. Our faculty, students and alumni are on the ground in neighborhoods across New York City and around the world, working with local leaders and partners to drive tangible progress across education, psychology and health.
None of this would have been possible without our robust Teachers College community across the world — our dedicated faculty, students and alumni (all 94,000 of them), and our generous donors, partners, supporters and neighbors. As we look back on 2022 together, I hope you will continue to join us in our aspirations to reach new heights, no matter the challenges ahead.
Warmly,

Thomas Bailey
President