Celebrating Our Remarkable Students
We're called Teachers College, but we wouldn't be as great as we are without our talented, dedicated students. Enjoy the following stories of eight students who are already making their mark. They typify all of our students and faculty who, together, are tackling -- and helping to solve -- some of the world's greatest challenges.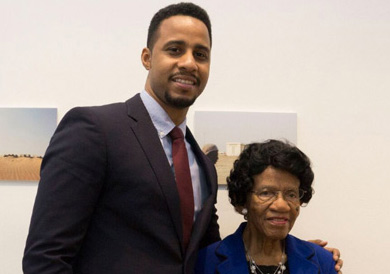 Giving An Angel Wings: Angel Acosta, TC's first Anne R. Gayles-Felton Endowed Scholar, has mentored hundreds of students
When Anne Gayles-Felton (M.A. '47) decided to create a new scholarship at Teachers College, her goal was to help students who, like her, are devoted to helping others get an education. She could not have found a more likely recipient than Angel Acosta, the inaugural Anne R. Gayles Felton Endowed Scholar.
Continue Reading ...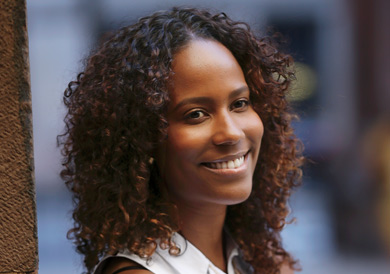 The Talking Therapist: To bond with her Latina/o clients, Mariel Buque is learning to "self-disclose"
Mariel Buque arrived at age five in the United States from the Dominican Republic. She learned English and became a stellar student. "I know the Latina/o immigrant experience because I lived it," she says. But not every facet of it, as Buque, a fourth-year doctoral student in TC's new
Latina/o Mental Health concentration
was reminded last year, when she began counseling a client of Mexican descent.
Continue Reading ...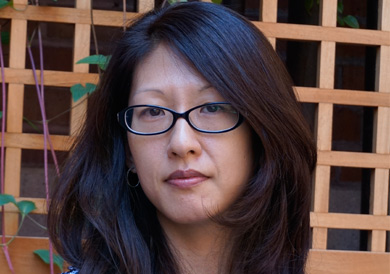 Staying the Course: TC anthropology doctoral student Shana Colburn recounts her journey to the Ph.D. finish line
There is something about making it to the final lap of a long race. Perhaps it's knowing the end is near, or that failure seems farther away. I recently recalled running the mile in sixth grade to my husband. There I am, on the final curve of the final lap, and I just can't continue. I can see my coach, my dad and my teammates cheering me on, but there isn't enough push left in me. I stop and walk to the finish line.
Continue Reading ...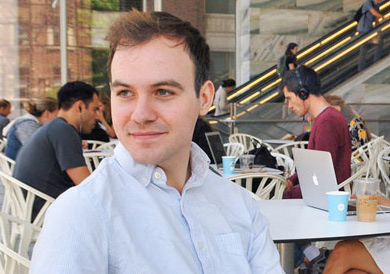 Born to Teach: Social studies master's student Kevin Cryan

It began in the classroom. When Kevin Cryan was in fifth grade, his teacher could have called in a substitute to teach the lesson for her, but instead, she asked Kevin. "She said that I knew more," recalls Kevin. "I guess you could call that my spark. I love doing it. It's what makes me happy."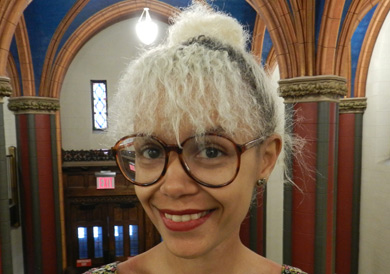 Connecting Music to Kids' Lives: Ayanda Dalamba, TC's inaugural Evalyn Edwards Milman Music Education Fellow

Ayanda Dalamba often asks her students at P.S.154 to make up lyrics about their own lives. Together, the children sing about their parents, their cousins, their meals, their neighborhoods – whatever happened to them that day. "It's great to connect our activities to what they know and make their school musical experiences meaningful," says Dalamba, a master's degree student who is the inaugural Evalyn Edwards Milman Music Education Fellow. Continue Reading ...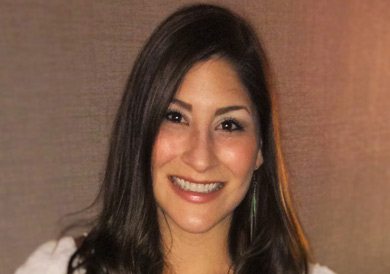 Living Her Dream: Andrea Duran wants to help Latina/os live healthier lives. She's doing it at TC
Six years ago, Andrea Duran's grandfather suffered a stroke. He survived but was diagnosed with Type II diabetes. Duran knew that the factors contributing to her grandfather's poor health – a lack of physical activity coupled with a poor diet – were common among Latina/os in his home town of Santa Ana, California, where even many young children are obese.
Continue Reading ...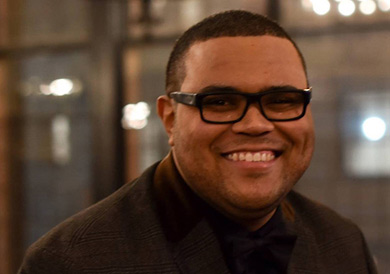 Demanding the Tools for Social Justice: Award-winning TC doctoral student Kenneth Graves makes the case for bridging the digital divide
Doctoral student Kenneth Graves is a self-proclaimed geek – in his own words, "that guy who stays up till 3 a.m. ordering the new iPhone." But he's also a teacher, a lover of social justice and a statistics wizard, equally adept at discussing the aesthetics of Toni Morrison or the intricacies of Latent Class Analysis. It's precisely those qualities that have gotten him some national attention – and some money.
Continue Reading ...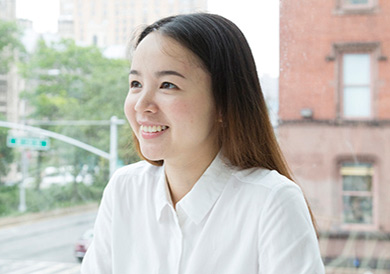 Linking Culture And Social Behavior: Social studies master's student Xiaohui Tang

On an ordinary fall day in 2015, Xiaohui Tang attended an unusual class, one that would stay with her for months afterward. Standing beneath the grand Butler Library of the Columbia Morningside campus and later, inside the stately Lowe Library, she followed the intricate shapes and ornate paintings of each structure. Continue Reading ...
Published Wednesday, Dec 21, 2016