Depression Treatment Manual Co-Developed by TC's Lena Verdeli Launched by the World Health Organization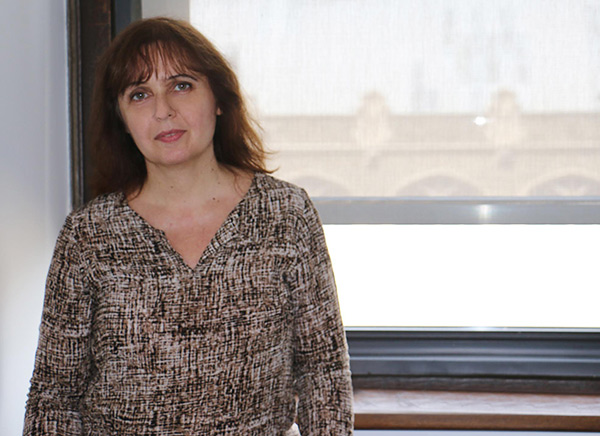 On October 11th, 2016, the World Health Organization (WHO) formally launched Group Interpersonal Therapy for Depression, a manual of which the lead author is Lena Verdeli, Associate Professor of Clinical Psychology, Director of Clinical Training and founding Director of TC's Global Mental Health Lab. The manual aims to guide non-specialists in the use of an evidence-based psychotherapy shown to alleviate debilitating depression in populations around the globe.
More than 250 people from more than 100 WHO partner agencies attended the launch ceremony at WHO headquarters in Geneva, where Verdeli and her colleagues were invited to speak. The manual (subtitled "WHO generic field-trial version 1.0"), is now being disseminated globally and for wide accessibility, and is available free of charge on the WHO website. The manual notes that depression is the leading cause of disability since it starts early in life, during the person's most productive years. WHO now recommends IPT as a possible first-line treatment for depression.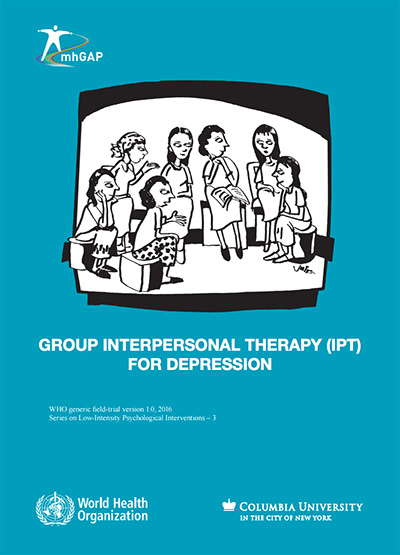 As acknowledged on its opening page, the guide covers an eight-session protocol, a briefer version of treatment protocol used by Lena Verdeli, and Kathleen Clougherty, a faculty member at both Columbia University Medical Center and the Columbia University School of Social Work, during the early 2000s for locally defined depression in community members in AIDS-ravaged southern Ugandan communities and again in Northern Uganda with teens displaced by civil war. That protocol was devised by Verdeli, and Clougherty together with Myrna M Weissman, Professor of Epidemiology at Columbia College of Physicians and Surgeons. Weissman, who originally developed IPT with her husband, the late Gerald L. Klerman, was Verdeli's mentor. However Verdeli and Clougherty adapted this treatment both in content (to increase cultural relevance) as well as in delivery methods (since the providers were community members).
Verdeli has since emerged as the world leader in adapting and testing IPT for use by trained lay people and mental health professionals working with displaced populations in Colombia and Jordan; depressed adolescents and adults in northern and southern Uganda; distressed primary care patients in India; and currently in Haiti. Additionally, in Lebanon, a country with a vast refugee population, the Ministry of Public Health in consultation with Verdeli and Lebanese academics and practitioners is implementing the treatment within its new national mental health strategy. Verdeli also leads training program for WHO, nongovernment organizations and mental health workers affiliated with the United Nations High Commission for Refugees (click here to read more about Verdeli's work.)
"The manual is the product of two years of work with the WHO and my other international collaborators. For this manual we developed a template that defines points in the treatment that may need cultural adaptation and illustrates the adaptation process within the treatment. I am particularly delighted because my students at TC became exposed to the whole development process from start to finish," Verdeli says.
Mark van Ommeren, Public Mental Health Adviser for WHO's Department of Mental Health and Substance Abuse, notes that WHO has recommended IPT for many years through its Mental Health Gap Action Program, but "this recommendation did not come with an easily accessible and gratis resource, which we now have." Van Ommeren said WHO especially welcomes the publication of the new manual because depression will be the theme of World Health Day in 2017. – Joe Levine
Published Wednesday, Nov 23, 2016