Detra Price-Dennis Receives AERA Division K Early Career Award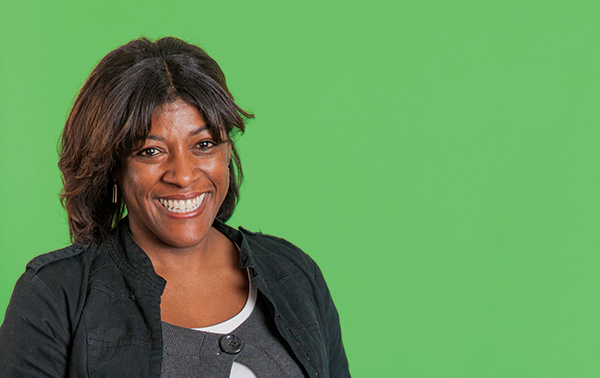 Detra Price-Dennis, Assistant Professor of Elementary & Inclusive Education at Teachers College, has received the American Educational Research Association's Division K Early Career Award for her research record and contribution to the field of teaching and teacher education.
Price-Dennis addresses issues of literacy development in elementary and middle-childhood education, exploring culturally-relevant literacy pedagogy and preparing teachers to work in diverse communities.
In 2014, Price-Dennis received the Janet Emig Award for Exemplary Scholarship for her article, "Urban Fiction and Multicultural Literature as Transformative Tools for Preparing English Teachers for Diverse Classrooms," co-authored with Marcelle Haddix, of Syracuse University, and published in the April 2013 issue of English Education.
Her most recent publications have emphasized critical research in literacy teacher education; field-based, twenty-first century learning experiences for preservice teachers; and ecological approaches for understanding digital literacy practices of diverse learners.
The courses Price-Dennis teaches at TC include "Exploring Issues of Social Justice in Children's Literature" and "Digital Literacies: Critical Perspectives on Concepts, Practice and Policies."
At New York City's P.S. 236, Price-Dennis guides the technology club, an after-school space designed to support upper elementary school students' acquisition of digital fluency and proficiency with technology of interest to them.
Published Monday, Apr 24, 2017