TC's Hollands and Levin Win Grant to Help Education Administrators Make Evidence-Based Decisions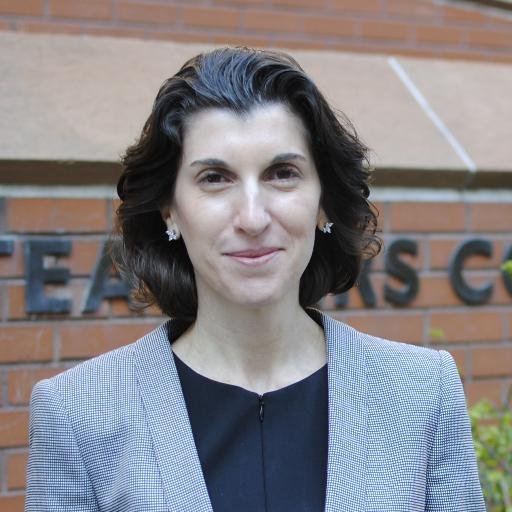 In purchasing technology, textbooks and other learning tools, school administrators must routinely choose between multiple educational programs and interventions. Increasingly, they require evidence that programs are effective in improving student outcomes, while also weighing additional, often competing factors, including local conditions, available resources and capacity, stakeholder values and district priorities.
Now, Fiona Hollands and Henry Levin, Associate Director and Founder, respectively, of the Center for Benefit-Cost Studies of Education (CBCSE) at Teachers College, have been funded by the William T. Grant Foundation to study the decision-making processes of state and local education administrators, and to develop a framework that systematically and transparently integrates competing considerations to inform a decision. The project team also includes James Corter, Professor of Statistics & Education. The two-year, $840,000 research project, "A Cost-Utility Framework to Facilitate Evidence-based Decision Making in Schools," includes the development of an online tool to assist local and state education officials in making decisions based on evidence.
"We were inspired to come up with a plan to apply cost-utility analysis to education practice. We knew we'd have to develop a usable framework in collaboration with real education decision-makers."
— Fiona Hollands
The project expands on CostOut, an online tool developed by a CBCSE team led by Levin, the William H. Kilpatrick Professor of Economics and Education, and Hollands in 2015 to estimate the costs and cost-effectiveness of educational or other social programs. Hollands and Levin expect CBCSE's new tool will encourage the use of current educational research, which they hypothesize is more likely to be used when it is embedded in a framework that accommodates a range of considerations. The project may ultimately be followed by a study of the new tool's impact.
Hollands' and Levin's team will build on Multiple-Criteria Decision-Making (MCDM) methods that have been widely applied in fields outside of education. Levin has pushed for the application of MCDM methods in education since the first edition of his cost-effectiveness book in 1983.To ensure practical usefulness to education decision-makers, the framework and tool will be developed in close collaboration with a number of education agencies: a state education department; three large school districts in Texas, North Carolina, and California; two individual charter schools; and one local district school.
"We were inspired to come up with a plan to apply cost-utility analysis to education practice," said Hollands, the principal investigator in the study. "We realized a few years ago that this methodology could be a very useful tool in education decision-making, but we also knew we'd have to develop a usable framework in collaboration with real education decision-makers." – Patricia Lamiell
Published Tuesday, Aug 22, 2017