Teachers College EdTech Awards to Showcase Students' Technology Solutions to Real-Life Learning Problems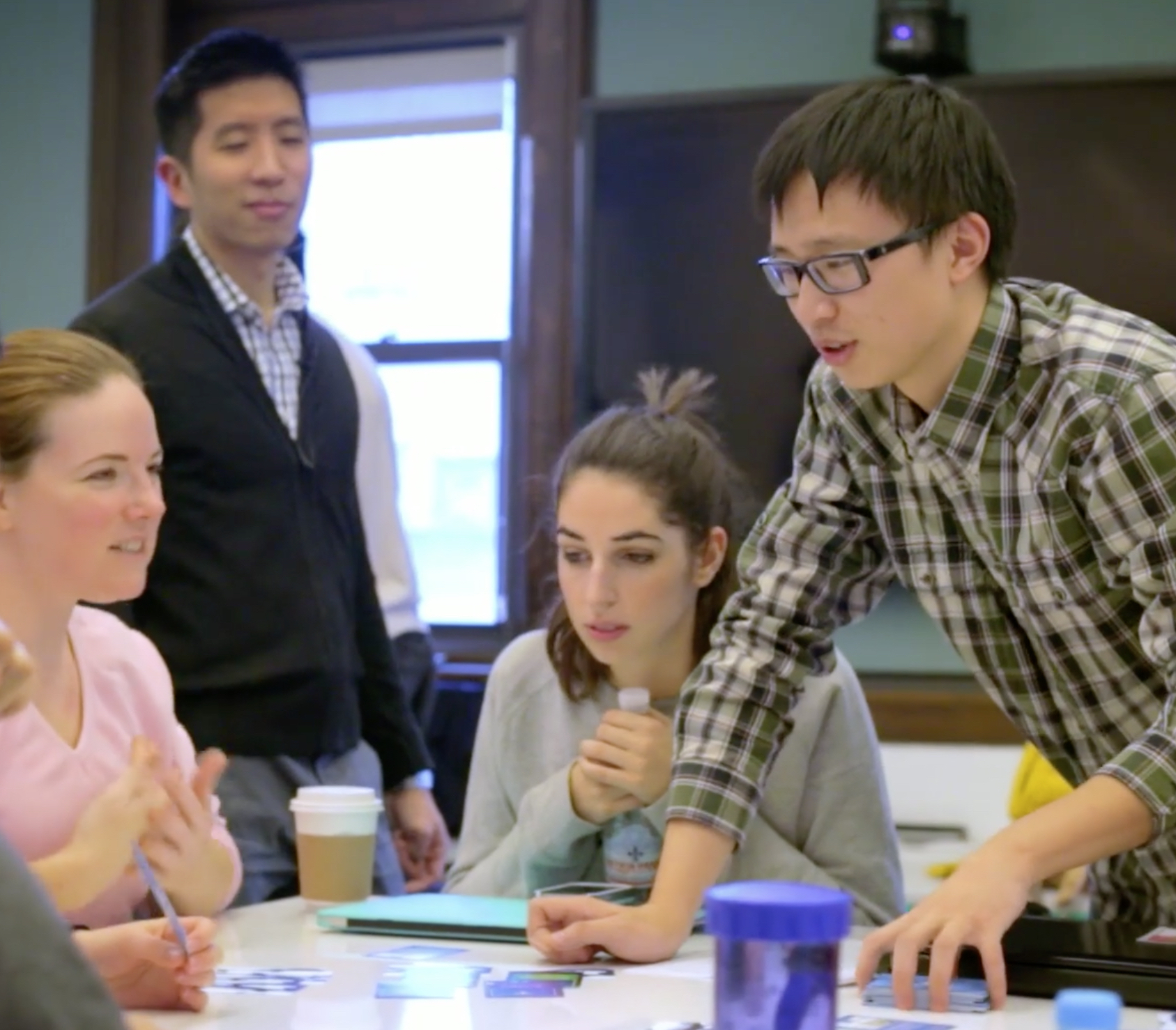 A fully interactive showcase and pitch event for the inaugural EdTech Innovation Award will be held on December 13th at 6:00 p.m. in the College's new Camilla & George Smith Learning Theater, a state-of-the-art, multimedia theater which occupies the entire fourth floor of the Gottesman Libraries.
The new award celebrates excellence in student innovation at the intersection of learning, design, research, and technology. It is part of the TC EdTech Initiative to develop effective, high-quality educational technology products that are based on research. There were 14 qualifying entries in the first EdTech Innovation Award Competition.
"Teachers College has long been a leader in developing and assessing new, high-quality education technology that has been proven by research to be effective," said President Susan Fuhrman, who has been a driving force behind the EdTech Initiative and the competition. "Our students add a wealth of knowledge, experience, skill and ideas to the $10 billion education technology market."
The EdTech Award reflects TC's growing leadership in bridging the gap between education technology and learning research by connecting EdTech creators to researchers, and by building interdisciplinary capacity into the design process and bridges between academia and the EdTech industry.
Drawing on the interdisciplinary expertise of its faculty, TC provides guidance, support, and resources to education technology developers, investors and users. TC's breadth of expertise in learning technology enables it to subject new innovations to long-term effectiveness evaluation and cost-benefit analysis.
At the showcase on December 13th, students will "pitch" eight projects to a panel of four judges, much in the manner that entrepreneurs bring new ideas before potential investors. Each pitch will be given a score, which will be added to earlier scores from six different judges who will have closely reviewed the entries. Collectively, the judges come from academia, private business, and nonprofit organizations, including Digital Promise, an independent, bipartisan nonprofit authorized by Congress; Education Development Center, Inc.; Whiteboard Advisors, a strategic consulting and communications firm; the Robin Hood Foundation; and the American Museum of Natural History.
The contestants include a total of 70 TC students, plus students from the Columbia University Business School, Columbia School of International and Public Affairs, the School of Visual Arts, and the Parsons School of Design. Each team created education technology prototypes, or projects based on existing research. Each prototype was designed to be tested for effectiveness on an ongoing basis.
The projects have already been evaluated based on how well they address a relevant, significant topic or problem; the level of innovation involved; and the value proposition, potential impact, or effectiveness of the proposed solution. The judges on December 13th will also consider how well students used feedback, documentation, and communication of findings over the course of development. Following the award ceremony, the contestants will have the opportunity to speak informally with potential funders for their projects.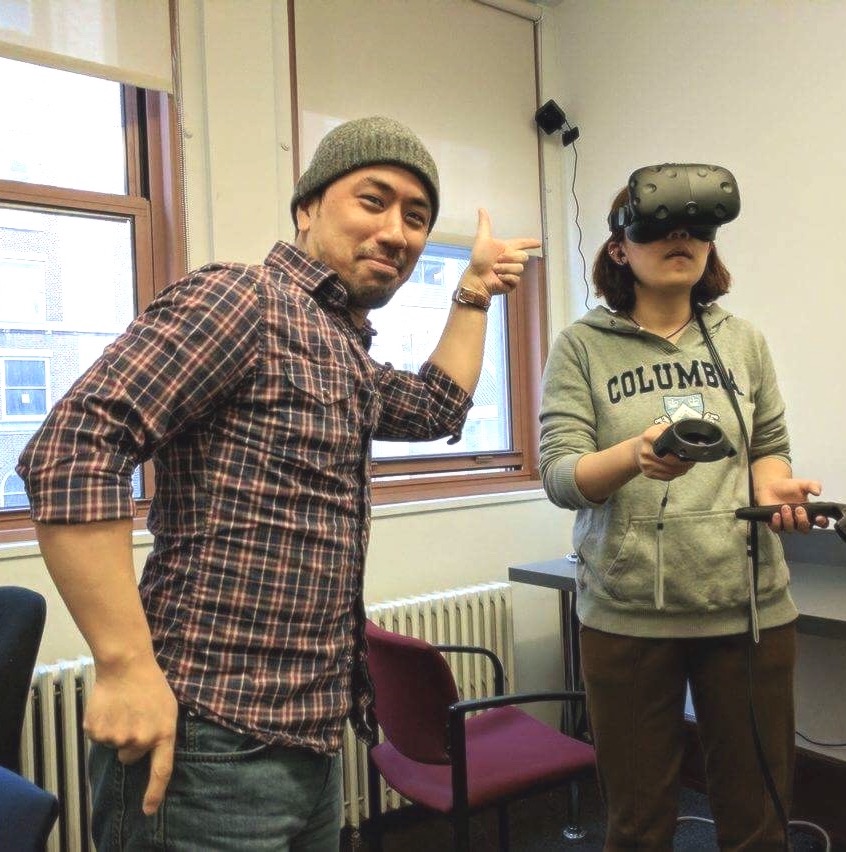 The Innovation Award program's September call for entries asked for "an original idea, product, method, process, or model that can make a positive impact on learning and technology." The projects were to be "interdisciplinary and collaborative by nature," and to reflect both technology expertise as well as a deep command of the subject being taught.
"The EdTech Award is an incubator-like program that gave students a high bar to aspire toward -- an opportunity to collaborate across disciplines on unique, exciting new projects that are grounded in research and aim to make a meaningful impact," said Joey Lee, Lecturer in Communication, Media and Learning Technologies Design (CMLTD) in Teachers College's Department of Mathematics, Science & Technology. "Students went through a process of empathizing with users, defining a narrow problem, ideation of possible ways the problem could be addressed, prototyping solutions, and testing them for usability and effectiveness."
Beginning in September, teams of two to eight competitors took part in a three-month supporting program to guide them through the process of developing their high-potential concepts into prototypes. Contestants learned how to design, develop and test their ideas; work with experienced researchers and mentors to critically examine their process and work; learn new skills through interdisciplinary collaboration; and create a substantive body of work as a stage for future opportunities. The steering committee consisted of Lee and two other faculty members in CMLTD, Yoo Kyung Chang and Jin Kuwata.
Interdisciplinary teams of contestants submitted the following entries:
BestFit, a mobile app to help traditionally disenfranchised students explore the college-going process through play and social media;
CU Events, a platform to help Columbia University students, faculty, and alumni find events, create events, participate in events, and even rate events;
EmQuo, which uses artificial intelligence to teach emotional intelligence;
Eu Ensino, an online video platform with strategies and tips to help teachers in Brazil tackle challenges in behavior and classroom management and share their difficulties;
Funky Dancer, a mobile dance learning platform with augmented reality technology allowing the learner to see choreography from all angles;
Linkar, a web-based network designed for Indonesians who have advanced degrees from outside the country to share knowledge and connect with mentors;
Math Heroes, which uses manipulatives and augmented reality to help struggling middle- and high-school students understand algebra;
MindSlam, a web platform for high-school-aged communities to have meaningful conversations about news and civics;
My Sulli is chatbot that uses artificial intelligence integrated into popular social media platforms to respond to middle- and high-school students who are dealing with cyberbullying 24/7;
Original Kids, an educational platform that helps children and adults learn together and develop the emotional intelligence, self-awareness, original thinking and resilience;
PAGE is an online learning platform aimed to improve students' academic language through inquiry-based learning;
ReBuild, a gamified mobile platform that engages at-risk, first-generation high school students in social awareness curriculum both inside and outside of the classroom;
Tuition $eed, a mobile app that helps low-income prospective college students raise money for expenses outside of tuition;
YouGetMe, a foreign-language acquisition tool for couples and families.
The projects demonstrate the interdisciplinary breadth of the design teams and of TC's faculty. The projects also highlight the tradition of innovation at Teachers College that will animate the College's work going forward.
"TC is committed to a future of educational technology based on sound practices grounded in research," Fuhrman said. "We are proud to be hosting this event, we're heartened by the students' enthusiasm, and we're thrilled to see the spirit of innovation thriving at Teachers College."
Published Friday, Dec 8, 2017