A Teacher Learns About the Brain: Cindy Wiltshire, M.S. in Neuroscience & Education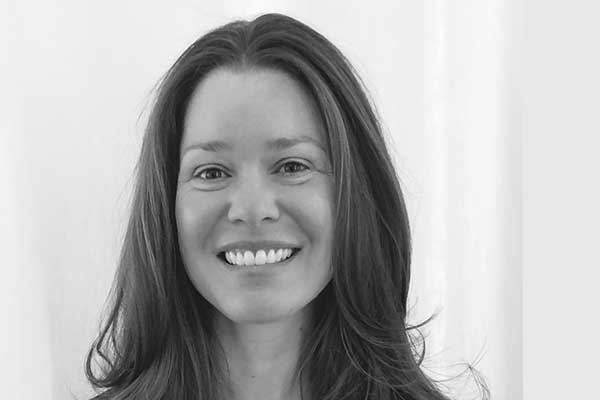 Cindy Wiltshire was already a veteran school teacher with a master's in childhood education the day she sat in on a talk by psychologist, education consultant and author JoAnn Deak.
"She was speaking about the brain, and she kept saying 'the research shows,'" says Wiltshire, who recently received her TC master's degree in Neuroscience & Education, in the Department of Biobehavioral Sciences, and will now stay on for a Ph.D. "It may sound so obvious, that educators of children should learn about how the brain develops, just as we read about Dewey and Vygotsky and Freire, but that's often a big miss in preservice training. I knew I had to go back to school."
Wiltshire enrolled at Teachers College, which has one of the nation's few programs that combines both neuroscience and education. It was a big step, though not her first foray into hard science: in college, she'd majored in biology and environmental science.
"It may sound so obvious, that educators of children should learn about how the brain develops, just as we read about Dewey and Vygotsky and Freire, but that's often a big miss in preservice training."
"I was going to be pre-med as an undergraduate, but I quickly realized how lonely lab work is. When the volunteer association couldn't place me in a hospital, they said, what about volunteering in classrooms for a year? So I did and quickly saw that there was a group of very affluent children, and children who were much less so. I was learning even then about the impact of that difference, though I couldn't have put the differences I perceived into words."
As the daughter of parents who immigrated to the United States from Bolivia, Wiltshire has more than a passing interest in equity issues. "My mother and father came when they were 20 and 29 years old, respectively, not knowing the language or how best to support us. They inspired my brother and me to do the best with what we were given. I was the first in my family to go to college – school was of paramount importance – and I've always felt I owed it to my parents, because of what they sacrificed and left behind, to help others achieve the utmost with what they were given."
Wiltshire knew going in that social justice issues are a key focus of TC's neuroscience program – but it wasn't until midway through her first semester that she met Associate Professor Kimberly Noble, whose groundbreaking research on children's brain development has made international headlines.
"She walked in and I thought, I'm in the presence of greatness," says Wiltshire, who now serves Noble as a graduate research assistant. "You realize the magnitude of the work she's already done – she's not quite 40 – and what she has left to do. And she's not slowing down!"
In April 2015 Noble coauthored a study in Nature Neuroscience which found that in young people ages 3 to 20, increases in the surface area of brain regions implicated in language and executive functions were strongly correlated with higher family income. Higher income was also associated with better performance in certain cognitive skills that could be accounted for in part by greater brain surface area.
Noble has since argued in many public forums that limitations in mental capacities are often likely symptoms of poverty rather than the other way around. Recently she countered Housing and Urban Development Secretary Ben Carson's assertion that a "certain mindset" among some people living in poverty contributes to their economic situation. Currently Noble is conducting a study investigating whether boosting the monthly income of new mothers leads to increases in brain growth and development in their children.
"Working with Kim, and being involved in her research, even in a small way, is one of the critical facets and privileges of my career," says Wiltshire, who is working on still another of Noble's studies, called BabBLE (Baby, Behavior, Language, and EEG), which explores the impact of environment on children's development of memory and language. "What inspires me about Kim's work is, first, that she's identifying the sanctity of infancy and childhood and the importance of the first years of a child's life – these aren't years when nothing is happening, but in fact a time when a great deal of education occurs, long before kids ever enter a classroom. And she's working to develop interventions from the data. People talk about the achievement gap that exists by kindergarten, but Kim is pushing the timing of investigation back further. Do we see a difference at age two in cortical thickness? In children's outcomes in language and memory at nine months, or even six months? And if we do, what are the possibilities for intervention?"
Wiltshire still doesn't see herself becoming solely a scientist. She wants to bring her newfound knowledge back to parents, educators and policymakers. That could mean teaching in higher education or consulting for public and independent schools.
"I'm on the older side of the age continuum to be doing this, but it wouldn't have been the same if I hadn't had all the classroom and life experiences first," she says. "Whenever the inspiration to further your own education comes into your life is the right time for it to come, and I'm truly grateful for this experience." – Joe Levine
Published Friday, Jun 9, 2017