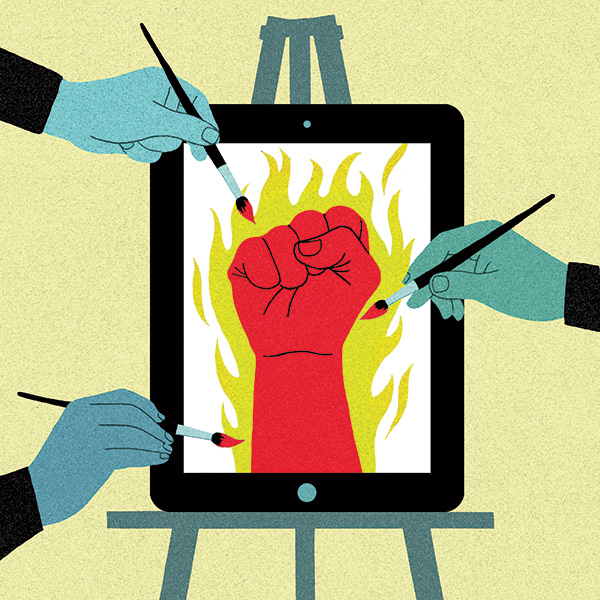 Among the many publications by Ioana Literat, Assistant Profes­sor of Communication, Media & Learning Technology Design, is The Adventures of Hashtag the Snail, a children's book about digital technol­ogy and friendship. The hero uses his shell phone and Crab's List to find a homeless pal new accommodations. Subtitled "a story about the Internet, by the Internet," Hashtag was crowd-sourced by more than 100 online contributors via Amazon's Mechanical Turk marketplace.
"Children's books about the Internet are mostly about bullying, piracy and addiction," says Literat. "I wanted kids to know they can use the Internet to connect with peers and find safe spaces to experiment with creativity."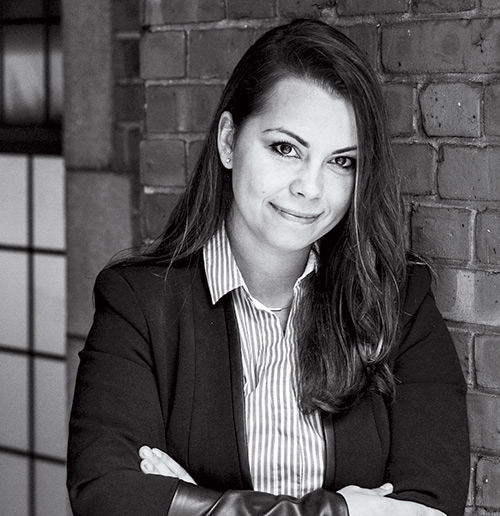 Literat grew up in post-revolution Roma­nia's lingering authoritarian climate. She left via a scholarship to the United World College in Canada, studied at the University of South­ern California with transmedia guru Henry Jenkins and worked in India, field-coordinating a digital storytelling program in public schools. Currently, she's exploring the "political social­ization" of youth online.
"The attitudes cultivated in youth about civic life leave a lasting impression. Young peo­ple may feel disconnected from and skeptical about politics, but they're also very involved in online spaces. There's much to learn in revamping civic education."
Now Literat and Neta Kligler-Vilenchik of the Hebrew University of Jerusalem are an­alyzing youth postings to sites such as Pixilart, Scratch, Know Your Meme, HITRECORD and Archive of Our Own immediately after the 2016 presidential election. They've found hundreds of election-related games, memes, fan fiction, digital art, collaborative animations and other creations expressing young people's political stances and concerns.
Young peo­ple may feel disconnected from and skeptical about politics, but they're also very involved in online spaces."
— Ioana Literat, Assistant Profes­sor of Communication, Media & Learning Technology Design
"In times of crisis, youth don't have much support in terms of what to believe," Literat says. "The number one fear is of intolerance and racism — 'What will happen to me and my friends?' It breaks my heart, but it's beautiful that young people have safe spaces to express themselves, communicate and grow as citizens. I'm not a technological determinist by any means, but there's something very special about the moment we're living in."