The 2018 Comparative and International Education Society (CIES) conference, held from March 25-29 in Mexico City, was themed "Re-Mapping Global Education: South-North Dialogue." The conference was chaired by Regina Cortina, Professor of Education in TC's Department of International & Transcultural Studies, who has just begun her term as CIES President. The following account was written by Desiree Halpern, who is receiving her M.A. in International Education Development in May.
Regina Cortina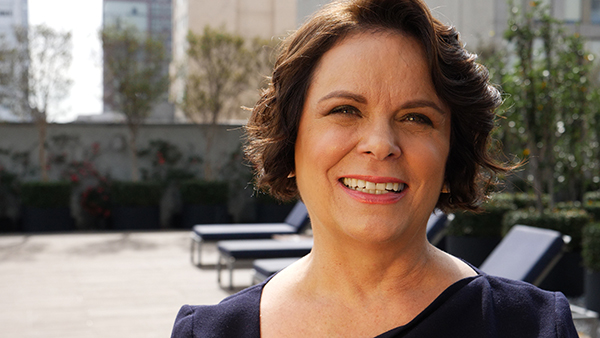 This year's Comparative & International Education Societyconference could not have been better located than in the capital of Mexico. Facing fewer travel restrictions than if it were in the United States, CIES drew 3,200 academics, students, and education enthusiasts from 117 countries. That diversity reflected the concept of South-North dialogue, with more than 30 percent of the attendees traveling from the Global South to share their research.
"The meeting spotlighted a significant nation in the global community whose culture, history, and academic prowess Americans often overlook."
This year's CIES conference was a particularly special one for Teachers College, with Professor Regina Cortina having organized the meeting as President-elect and now becoming president. Dr. Cortina has offered a class over the past years on topics such as Latin American education and gender and education. She always encourages discussion about marginalized and vulnerable populations, and urges her students to consider indigenous knowledge in education planning. In the spirit of collaboration and academic diversity, Dr. Cortina invited graduate students from Teachers College and from Mexico City to help her put together and run the conference.
Desiree Halpern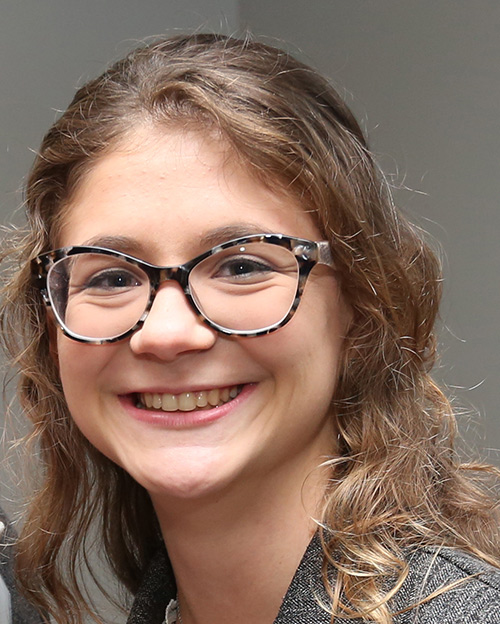 On the first day of the conference, early arrivals were able to attend a variety of pre-conference workshops. I was fortunate enough to attend a workshop titled "Project Management for New Graduates," which was facilitated by Sakil Malik of World Learning. This valuable six-hour meeting convened young professionals with high ambitions in the education development sector. Mr. Malik's workshop reinforced the idea that the conference is not only for sharing research, but also for forging new relationships and developing one's skills. The workshop also gave me the opportunity to connect with other Teachers College students and alumni before the conference officially began the following day.
The morning of Monday, March 25 brought together thousands of participants for the opening ceremony for a week of more than 800 sessions – both new dialogues and continuing discussions from the previous year's conference. Attending a full day of sessions is exhausting, but I was able to start my day off with a positive attitude after presenting a research project I conducted with TC Ed.D. candidate Erika Gillette on science educator preparedness in Greek refugee camps. Our conversations with other students from Harvard and the University of Pennsylvania continued all week long, as we ran into each other at numerous panels on refugee education – including at my other presentation, on gender- and religion-informed refugee education for Afghan girls, in a session called "Notes from the Field."
"Attending a full day of sessions is exhausting, but I was personally able to start my day off with a positive attitude after presenting a research project I conducted with TC Ed.D. candidate Erika Gillette on science educator preparedness in Greek refugee camps."
Monday's opening reception was at the Museo Franz Mayer, a classical building on the Alameda Central that houses Latin America's largest collection of decorative arts. Surprisingly, its charming façade and courtyard were decorated with candles and many mystical, imaginative sculptures by film director Tim Burton that literally snaked through the garden and leaped out of the ground. It was an ideal place to enjoy art, meet new friends, discuss research, and dance to live, traditional Mexican music.
CIES is a four-day conference with additional workshops, so I had the opportunity not only to explore the field of refugee education, but also to listen and participate in sessions involving classmates and professors from TC. Four of those sessions particularly stand out:
"10-Year Anniversary of the First Panel on LGBT Youth at CIES: Looking Back, Moving Forward," chaired by TC's own Oren Pizmony-Levy, Assistant Professor of International & Comparative Education. Dr. Pizmony-Levy and TC master's degree candidate Cody Freeman shared a new study of school supports for LGBT students across Western Europe. The session also included presentations from two major LGBT education organizations from the United States and Israel. The session concluded with the announcement of a new Special Interest Group for LGBT and sexual orientation and gender identity/expression in education (SOGIE), with Dr. Pizmony-Levy at the helm and Cody Freeman serving as student representative.
"In/Text Conversation: Transnational Teacher Training in Refugee Camps and Mobile Phones," which prominently featured Mary Mendenhall, Associate Professor of Practice in TC's Department of International & Transcultural Studies, and two of her master's degree students, Sarah French and Makala Skinner. Presenting on their mobile mentoring program for teachers in Kakuma refugee camp, the TC team compared challenges and accomplishments with several other panelists who are conducting similar research and work.
"Identity in purgatory: Belonging and citizenship in the United States: Undocumented young professionals with DACA," a talk by alumna Kasfia Islam (M.A., '18). Sharing her research, Islam brought to light a sensitive, yet critical topic that addresses migration flows and human rights – both essential factors in the conference's overall theme of South-North dialogue, and in relation to the current global migration crisis.
A panel on international large-scale assessments, chaired by Gita Steiner-Khamsi, Professor of Education. TC students Erika Kessler, Phoebe Linh Doan, and Grace Hualso presented their own major comparative studies of international testing. The panel, which was very well attended and received, was an excellent representation of the groundbreaking work that TC students and faculty are conducting together. Read more about TC's student-led research on ILSA's here.
Watch an inspirational video to catch the flavor of the 2018 CIES conference
The CIES conference was an inspiring opportunity to engage in a conversation about impactful, research-informed projects happening on the ground across the globe. Mexico City was an ideal venue because of its rich culture, affordability, and great weather. More importantly, the meeting spotlighted a significant nation in the global community whose culture, history, and academic prowess Americans often overlook. The conference fostered refreshing discourse based on Global South dialogues and new friendships among an inspiring group of over 3,000 people who genuinely strive to improve education globally. – Desiree Halpern is currently Communications Analyst at the Institute of International Education
Watch an inspirational video to catch the flavor of the 2018 CIES conference