[HEALTH ADVOCATE ]
Karen Baldwin
She delivered thousands of babies — and dog therapy to TC students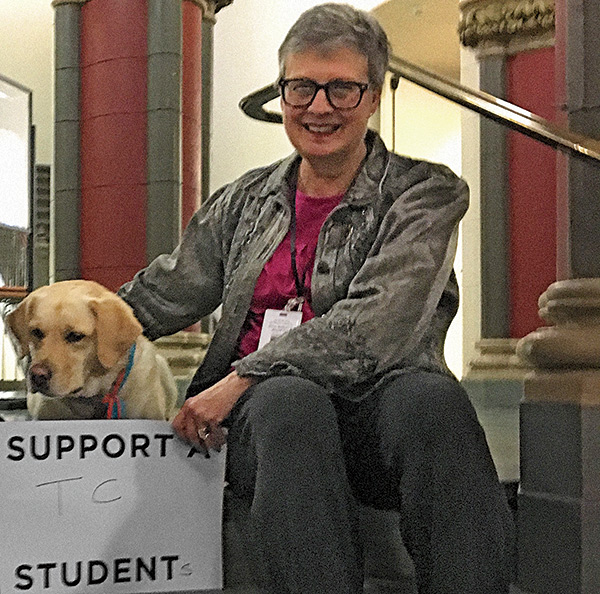 Karen Baldwin (Ed.D. '03), a TC Health Education adjunct faculty member and wife of former Vice Provost and current Organization & Leadership Department Chair Bill Baldwin, died in May. With her Labrador retriever, Abigail, Baldwin was much loved at TC, providing dog therapy services for students around exams. A Certified Nurse Midwife, Baldwin was a longtime clinical midwife and director of midwifery services in New York City hospitals, including Beth Israel Medical Center, Gouverneur/Bellevue and North Central Bronx. She delivered thou­sands of healthy babies, advocated for maternal and child health and supported Planned Parenthood. A Fellow in the American College of Nurse Midwifery, Baldwin taught at Rutgers University School of Nursing and Mount Saint Mary Col­lege, directing the latter's Graduate Nursing Program.
[ EDUCATION EVANGELIST ]
Luns C. Richardson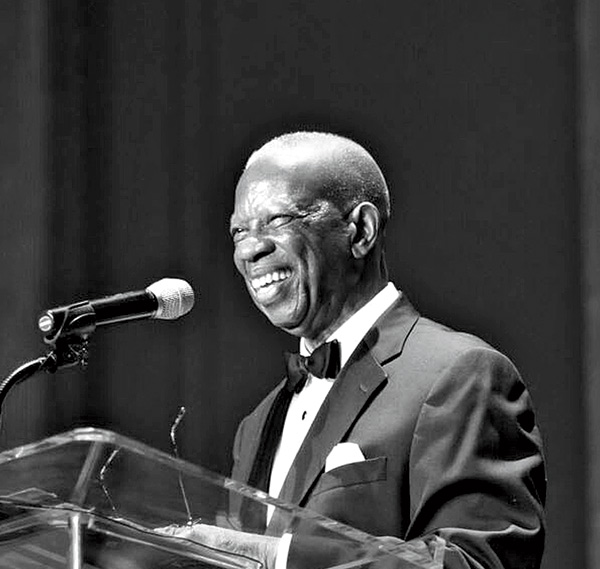 TC alumnus Luns C. Richardson (M.A. '58), one of the nation's longest-serving college presidents and a major figure in the world of historically black colleges and universities, died in January at age 89. Richardson served for 43 years as the ninth President of historically black Morris College in Sumter, South Carolina, retiring in 2017 with the title of President Emeritus. Richardson, known as "L.C.," was also an ordained Baptist preacher who served for 56 years as the pastor of Thankful Baptist Church in nearby Bamberg. As described in Diverse Issues in Higher Education, Rich­ardson grew up in rural South Carolina mak­ing a three-and-a-half-mile trek to and from a two-room, racially segregated grammar school. He was class valedictorian at Butler High School in 1945, and would later receive more than 100 honors and awards during his career, including honorary doctorates from several colleges and universities. During his presidency, Morris built 17 new buildings and increased its endowment from $30,000 to more than $12 million. Leading political figures such as former Vice President Joe Biden came to speak on campus.
[ A TC SON ]
Richard Alexander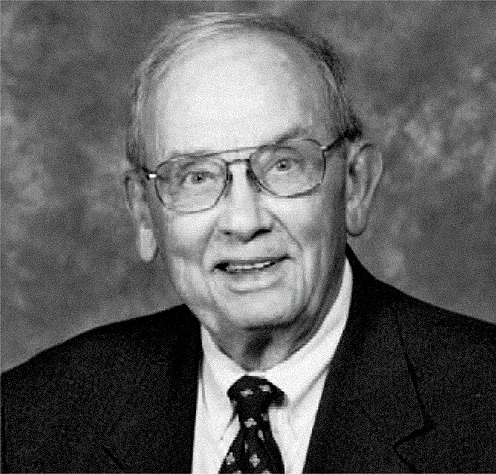 Richard Thomas Alexander (M.A. '41), a longtime education professor and the son of Thomas Alexander, founding dean of TC's now-defunct New College, passed away in October at the age of 100. Richard Alex­ander grew up in Seth Low Hall and attended TC's Lincoln school. He knew then-TC President William Russell as "Uncle Will," and, through his father, was also on familiar terms with William Heard Kilpatrick, George Counts and Paul Monroe. Alexander earned both his undergraduate and master's degrees at New College, where "the philosophy was about learning to live with others from different cultures and seeing how we get our food in the world," he said in an interview six years ago. New College's "orientation" consisted of six weeks spent on a 1,000-acre working farm in western North Carolina. "Throughout my career as a teacher" — including a stint at the Speyer School, TC's pioneering community school — "I thought about how we did things at New College." n Alexander served in the U.S. Army's 83rd Division during World War II, seeing action in both the Battle of the Bulge and the Normandy Invasion. He was awarded the Bronze and Silver Star and also the French Legion of Honor in 2010. He taught atWestern Carolina University, the University of Tennessee, Adelphi University and, for the final 25 years of his career, as a professor of elementary education at Indiana's Ball State University, where he created a foreign exchange program with England's Keele University that continues to this day.
Add to His Legacy
To support The New College Scholarship, an endowed fund established by Richard Alexander (M.A. '41) for TC Curriculum & Teaching students, contact Linda Colquhoun at 212 678-3679 or colquhoun@tc.edu.