Foundation's first gift to institution outside of China will support innovative research on the study of failure
The Yu Panglin Charitable Trust has announced a $3 million gift to the Education for Persistence and Innovation Center (EPIC) at Teachers College—the first institution outside of China to receive a donation from the foundation—to support its groundbreaking work on the study of failure and its potential as a catalyst for innovation and success.
The gift was announced yesterday in Beijing by members of the Yu Panglin family at a Foundation celebration of philanthropy attended by Teachers College representatives. The Foundation was established by the late Chinese real estate magnate Yu Panglin, who donated his entire $10 billion estate to philanthropic causes, which included restoring sight to needy cataract patients, providing local disaster relief throughout China, and supporting education for disadvantaged students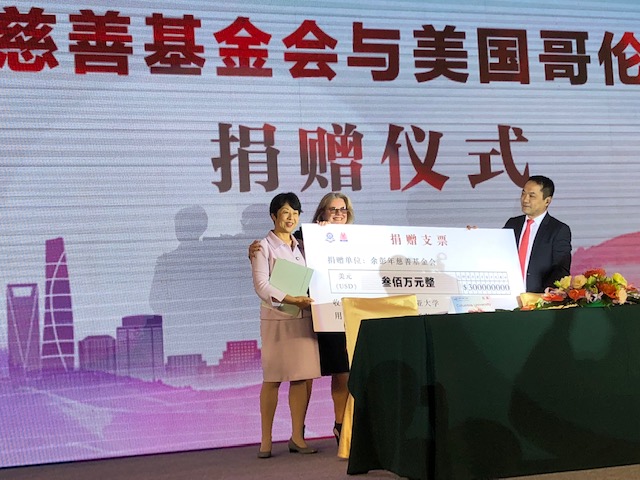 Xiaodong Lin-Siegler, director of EPIC and Professor of Cognitive Studies at Teachers College, expressed her gratitude to the foundation and Mr. Yu, whose own life experience of overcoming hardship furnishes valuable lessons for EPIC.
"I am so very grateful to the Yu Panglin Charitable Trust for such a very generous gift that will support the EPIC's long-term educational objectives, which we believe could benefit not only the school children of China and the United States, but also societies throughout the world."
"Why is the work of EPIC so important?" asked Lin-Siegler. "For the simple reason that everyone fails. Some fail more than others. But those who achieve great success in life learn and grow from their failures, and indeed, owe much of their success to their failures, their struggles, and their setbacks."
No one understood this fundamental truth of success better than Yu Panglin, whose life story is a "testament to the power of persistence in the face of great adversity."
Born in raised in the Hunan Province, Yu sold trinkets and pulled rickshaws as a young man in Shanghai, where he would be falsely arrested in 1954 on charges that he came from a family of wealthy landlords. After overcoming this terrible ordeal, which included serving three years in a "thought correction center," Yu worked his way up from to become not only a real estate giant in Hong Kong, but also one of the world's greatest philanthropists.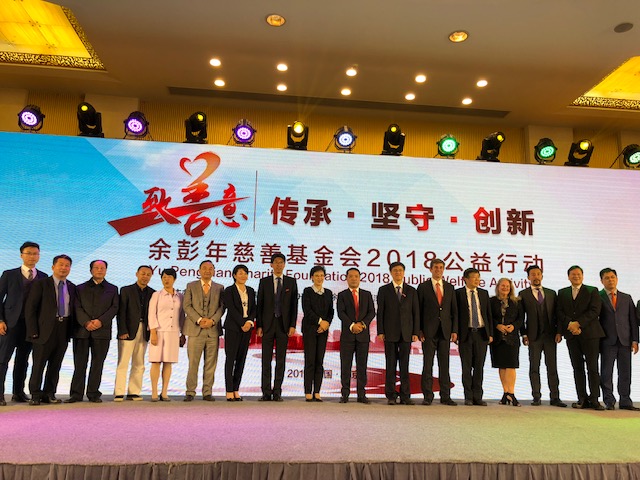 After Yu was released, he fled to Hong Kong. There, he found work as a janitor in a large real estate development firm, where he learned Cantonese, worked his way up to a junior management position, and began saving money that eventually enabled him to join with his friends in purchasing their first property. Over the next decade, Yu bought and developed many more buildings, launching him on the road toward becoming one of the world's top real estate developers.
Teachers College launched the Education for Persistence and Innovation Center (EPIC) last April as an interdisciplinary research and development center to study failure across a wide variety of disciplines and test theories about how to use it as a catalyst for innovation and success.
In contrast to educational research and business practices that have historically focused predominantly on successes without also looking at failures, EPIC is dedicated to a new field of academic inquiry that examines failure and its role in learning, growth, and success.
Based at TC and other schools at Columbia University, EPIC developed out of Lin-Siegler's groundbreaking 2016 study, published by the American Psychological Association and funded by a large research grant from the National Science Foundation, which found that high-school students may improve their science grades by learning about the personal struggles and failed experiments of great scientists such as Albert Einstein and Marie Curie.
One of our greatest educational needs, both here in China and in the United States, is to teach children to cope effectively with life's inevitable failures and setbacks. Indeed, our education needs to show them that failure is not only inevitable, but also extremely valuable ... because it can lead to growth and success, provided they have the right strategies and tools for coping with failure."

— Xiaodong Lin-Siegler
Suzanne M. Murphy, Vice President of Development and External Relations, delivered a personal message of thanks from TC President Thomas Bailey, who reflected on the historical partnership between TC and China. In his message, Bailey said, "The first words of the Yu Panglin Charity Foundation's motto – 'Sharing is Giving' – could describe the special relationship between Teachers College and China that has flourished for almost 120 years.
"A large number of eminent scholars who are credited with modernizing Chinese education studied at Teachers College in the late 19th and early 20th centuries. At the same time, some of TC's most illustrious scholars, including John Dewey, James Russell, Paul Monroe, and William Heard Kilpatrick, spent years studying education in China and returned to spread their innovative ideas and methods throughout the world.
"The leadership of the Yu Panglin Charitable Trust has maintained Mr. Yu's highest standards," Bailey's message continued. "It is our fervent wish that the knowledge that we gain and share about learning from failure will have a profound, positive, and lasting impact throughout the world."
"If Mr. Yu were here, I believe he would say that there is nothing sadder in life than the wasted talents and potential of many millions of children," Lin-Siegler added. "Helping these children succeed is a great challenge for society—and precisely the kind of opportunity that I believe he would urge us all to seize."