When Esther Cyna isn't working on her doctorate in History & Education, she volunteers as an educator for the People's Education Initiative, a nonprofit organization that facilitates classes for incarcerated women through the Rose M. Singer Center on New York City's Rikers Island. She says her time working with the People's Education Initiative "has been a humbling and eye-opening experience for me as an educator".
For Cyna, whose program is in TC's Department of Arts & Humanities, it's all part of creating a more equitable world through a combined focus on history, education, and opportunity.
"Teachers College is the leading institution in the country for education, and it's History and Education program was the best fit for my interest in the history of school desegregation and the rise of accountability," she says. "I also chose TC because the school has a very diverse faculty and student population, with a great sense of social responsibility."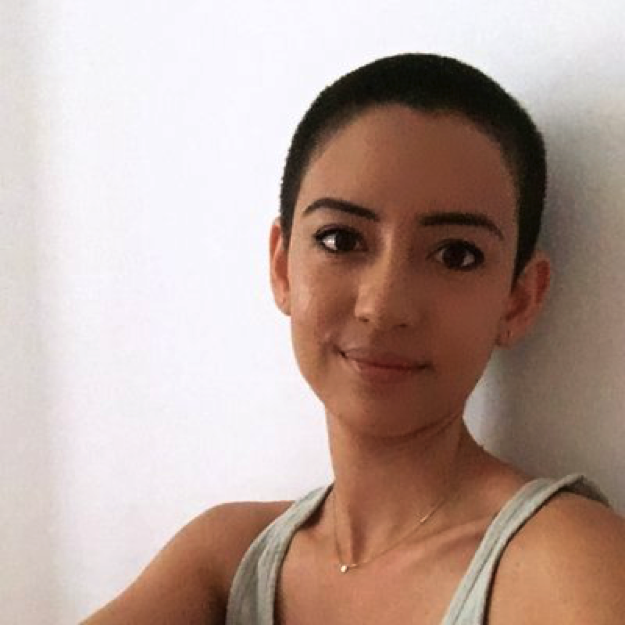 Cyna says she has benefited from "incredible mentorship" from both her professors and fellow-students. She says she feels fortunate to be part of "a community of scholars and activist-educators dedicated to engaging with social justice and education policy that goes beyond TC" and intends to continue pairing her own activism and scholarship: "The two complement each other and inform my understanding of what responsible scholarly work entails."
As the recipient of the General Robert Anderson scholarship, Cyna is extremely grateful to the family who made her scholarship possible. The scholarship was established in 1919 and has provided financial assistance to TC students for nearly 100 years. Receiving a scholarship has not only provided her with financial security but also peace of mind knowing that she is able to pursue both her studies and continue her work with the People's Education Initiative.
TC endowed scholarships provide for TC students in perpetuity. If you are interested in supporting students like Esther by establishing or contributing to a scholarship, please click here to find out more.