The term "adverse childhood experience" (ACE) is an official designation used by the U.S. Centers for Disease Control and Prevention (CDC) to describe all types of abuse, neglect, and other potentially traumatic experiences that occur to people under the age of 18. With ACES linked to subsequent risky health behaviors, chronic health conditions, low-life potential, and early death, the CDC considers preventing these events and treating their after-effects a top priority: For example, the CDC's most recent operating plan includes allocations of more than $7 million for the study of child maltreatment alone.
It seems odd, then, that currently, in the United States, a child or adolescent who has witnessed or in some other way been exposed to gun violence is not typically considered to have experienced an ACE.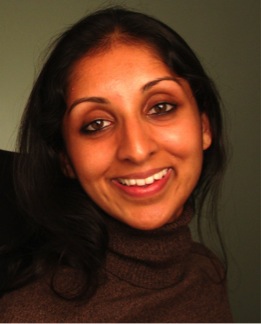 In a paper published in early August in a special issue of The Journal of Behavioral Medicine devoted to gun violence, TC's Sonali Rajan, Associate Professor of Health Education and her coauthors draw on research from 81 other journal articles to argue that youth gun violence exposure should be classified as an ACE.
"There are numerous implications of this omission, including limiting access to ACE interventions that are currently available and resources for individuals who been exposed to gun violence," write Rajan, Charles Branas, Gelman Professor and Chair of Epidemiology at Columbia's Mailman School of Public Health, TC Health Education doctoral student Dawn Myers, and Nina Agrawal, a physician and faculty member at Columbia University Medical Center's Department of Pediatrics.
We're missing out on helping kids who likely really need support.

—Sonali Rajan
In an interview conducted soon after the paper's publication, Rajan said that one possible reason that youth gun violence exposure is not currently considered an ACE is that "for the past two decades, the CDC and others have been intimidated into not seeking funding into the prevention of gun violence."
"It's hard for me to imagine a child going through that experience – but more to the point, we're missing out on helping kids who likely really need support," Rajan said.
The paper notes that "in addition to expanding screening efforts" for ACES that have occurred, "it is equally as important to ensure that youth exposed to gun violence are directed to appropriate and comprehensive support services. To help reduce the burden on hospitals, clinics, schools, and other sites of practice that may be the location of these interventions (particularly those situated within low-income communities), it may be worth integrating support for youth exposed to gun violence with existing services as another option."
The authors also argue that "classifying exposure to violence involving a gun as an ACE would likely have significant implications for federal funding for research in this area." Such backing "would support the rigorous scientific study of gun violence and provide resources for translational and information disseminations efforts both to prevent and more effectively respond to his issue."