Dear Friends:
The holiday season is a time for family gatherings and family thanksgivings.
The Teachers College community is very much a family. So here, for your holiday pleasure, are stories of three caring and generous members and their gifts to the TC community.
Bridging Time and Distance
Thelma Shafran (M.A. '54) put her TC credentials to work, spending her career teaching English to students in Spain. After reconnecting with the College in 2008, she began contributing to TC's Annual Fund and attending our annual Grace Dodge Luncheons. She planned to attend this year's Annual Fund thank you event, but sadly passed away in September.
In 2016, Thelma worked closely with Louis Lo Ré, Director of Planned Giving, to create a planned gift which would fund an endowed scholarship to "assist students who did not come from privileged backgrounds, so they could benefit from a TC education to pursue their ambitions and dreams of a better life." Subsequently she added to her Charitable Gift Annuities.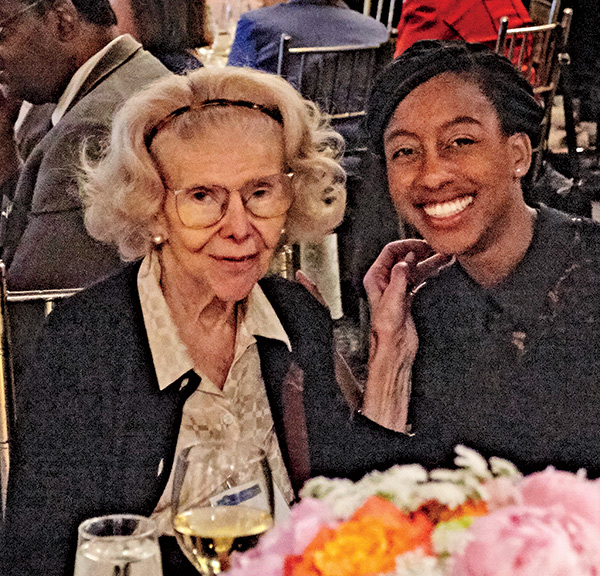 After one Grace Dodge Luncheon, Thelma felt a sense of urgency. Wanting to help students in the here and now, she took advantage of the College's matching gift offer and created the Thelma Shafran Endowed Scholarship Fund, making an outright gift so that the first scholar could be named immediately. Expanding her original criteria, Thelma's fund supports students enrolled in our programs in Early Childhood Education, and in Mathematics, Science & Technology. In the words of one recipient, Brittany Chambers (Ed.D. '18), who earned her degree in Adult Learning & Leadership: "At the core of the woman I am and strive to become, personal donations for scholarships from individuals like Thelma Shafran have enabled me, as well as others with similar experiences, to realize our dreams."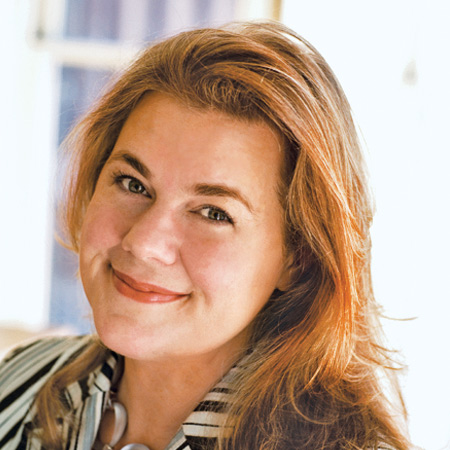 We have talented alumni working on the front lines of their professions and brilliant faculty members on the cutting edge of their fields. Why shouldn't they work together?
(Photo Credit: John Emerson)
Thelma will continue enabling dreams, because she saved her biggest gift for last:
Upon her death, in addition to a large outright gift, she left her Upper West Side apartment to TC. When her estate settles, the Thelma Shafran Endowed Scholarship Fund will likely exceed $2,000,000.
It's so like Thelma, a quiet and gentle soul, to have given so generously in such an understated way. We thank her from the bottom of our hearts. And to quote my dear colleague, Louis Lo Ré: "It was a joy to steward Thelma through all these gifts. She was so appreciative and responsive, especially in meeting her student scholars."
A Voice That Keeps Resonating
Michele Barakett (M.Ed., M.A. '01) took just one course with Robert T. Carter at Teachers College and didn't stay in touch afterward. But Dr. Carter's Racial-Cultural Counseling Laboratory so resonated that in 2018, Michele and her husband, Tim, created the Robert T. Carter Fellowship to support TC doctoral students from an historically disenfranchised or oppressed group.
"It shouldn't be the job of black people to teach white people about racism, but Dr. Carter took on that task," says Michele, who is white, and now a practicing psychologist who has served as a diversity coordinator in a New York City independent school. "The opportunity to examine my white racial socialization was a gift."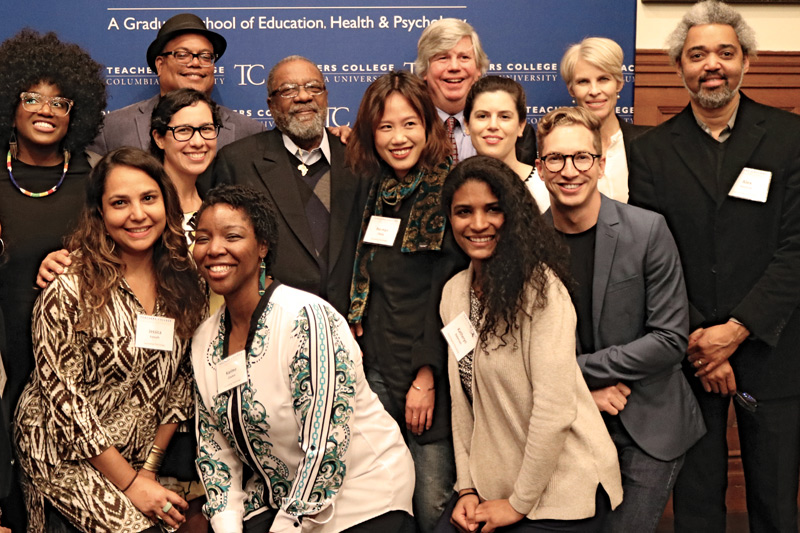 A few months ago, at a special celebration at TC, Dr. Carter (now retired) and Michele were reunited. For Michele, it was a chance to personally say "thank you." Dr. Carter, too, was grateful.
"This gift is a very powerful way to say that learning about race and culture is valuable, to the point where it should be made part of the institution," he said, adding, "I was left speechless. Really? I had that impact?
TR at TC 2019 In the field
Empowered by Public Funding
Teachers College has secured federal funding that, over the next several years, is expected to total roughly $13 million.
Brainstorming Together
Mary Edlow (M.A. '67), New York City psychoanalyst, has long pondered how different families and cultures approach the issue of becoming a parent. She wondered if sex education courses could go beyond teaching biology and safe practices to address these subtle psychological factors.
Mary was drawn to TC's Sexuality, Women, & Gender initiative and the work of Aurélie Athan (Ph.D.,11) of our clinical psychology program, an authority on matrescence (the developmental transition to motherhood). Their collaboration has produced the Teachers College Sex Education Initiative, generously funded by Mary, which prepares health educators in schools to focus on "reproductive identity formation" — the question of if, when and how to become a parent. This effort is pure TC, combining research and practice and extending our historic track record of introducing new paradigms and shaping new fields.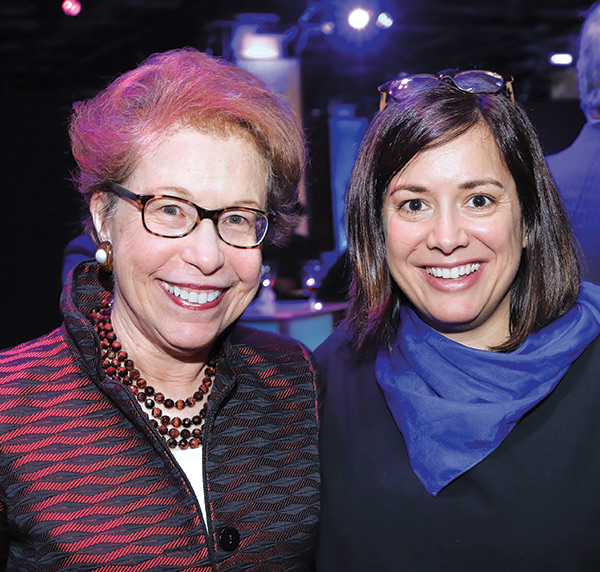 The collaboration between Mary and Dr. Athan also models how TC can improve its course offerings. We have talented alumni working on the front lines of their professions and brilliant faculty members on the cutting edge of their fields. Why shouldn't they work together?
Before I close, I want to let you know that after 12 wonderful years leading Development & External Affairs, I am stepping down as Vice President at the close of 2019. I cannot adequately convey how meaningful it has been for me to work at TC, my alma mater; to play a role in our joyous triumphs and celebrations; and to help strengthen TC for the years ahead. Best of all, TC has been and always will be my extended family. I will continue to support the College and stay as closely connected with as many of you as possible. So, this isn't "goodbye" — it's "see you at the next Academic Festival, the next Winter Roundtable, or the latest TC lecture that defines the national conversation on education."
Thank you for the privilege of serving you all, and wishing you a warm and loving holiday,

Suzanne M. Murphy
(M.Ed. '99, M.A. '96)
Vice President, Development & External Affairs