Columbia University Nobel Laureate Martin Chalfie will deliver Teachers College's inaugural Yu Panglin Distinguished Lecture on Friday, March 1st, at 2 p.m., in the College's Milbank Chapel.
In a talk titled "The Continuing Need for Useless Knowledge," Dr. Chalfie, who shared the 2008 Nobel Prize in Chemistry for producing a biological marker for gene expression that has since sparked a revolution in biological, medical and pharmaceutical research, will discuss the role of failure in scientific discovery. Following his lecture, he will answer questions from Maiken Scott, host and creative director of the weekly health and science show The Pulse on WHYY, the National Public Radio affiliate in Philadelphia.
[Click here to register to attend the Yu Panglin Distinguished Lecture. The lecture is open to the general public.]
The Yu Panglin Lecture Series is presented by TC's Education for Persistence and Innovation Center (EPIC), an interdisciplinary research and development center that studies failure across a wide variety of disciplines and tests theories about its use as a catalyst for innovation and success. Founded and led by Xiaodong Lin-Siegler, Professor of Cognitive Studies in Teachers College's Department of Human Development, EPIC recently received a $3 million gift from the Yu Panglin Charitable Trust to ensure that EPIC's work will have a global impact on modern educational theory and practice. The Yu Panglin Charitable Trust also funds the lecture series, which was created to illuminate the stories of people who have experienced and overcome failure.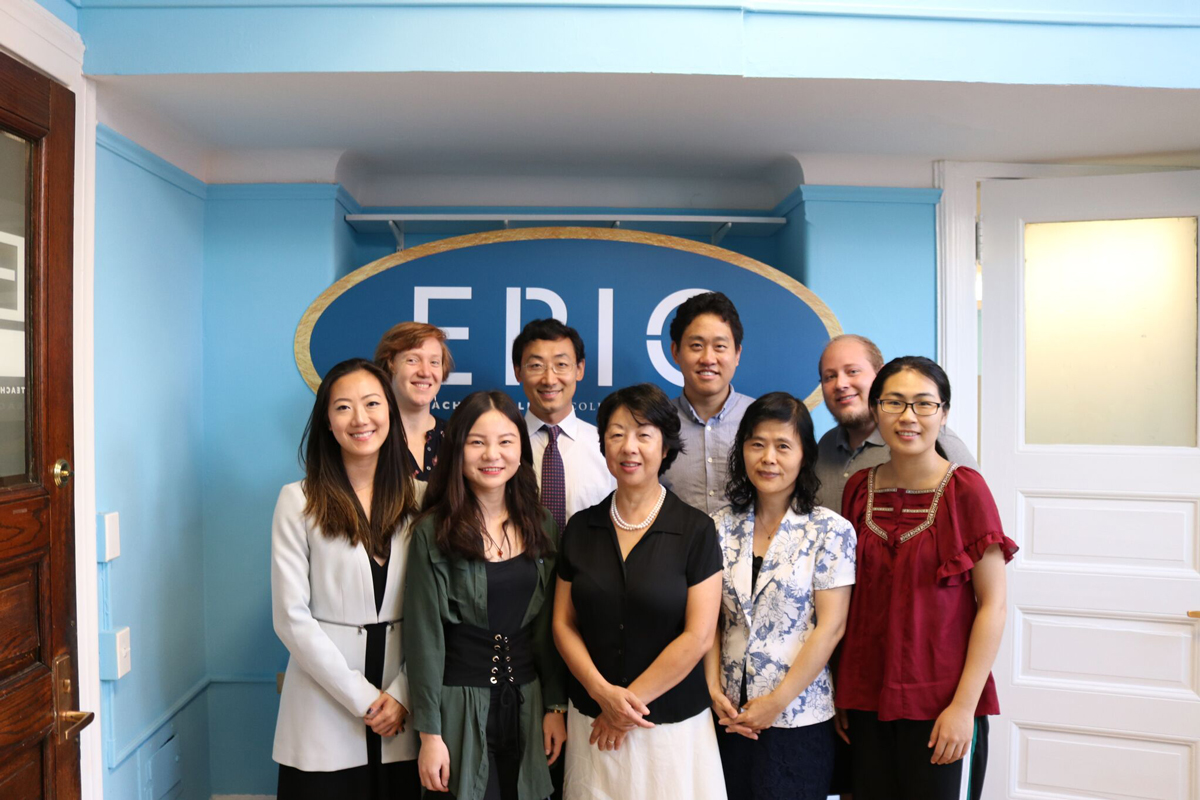 Prior to the lecture by Dr. Chalfie, Teachers College President Thomas Bailey and Dennis Pang, Chairman of the Yu Panglin Charitable Trust, will formally sign a gift agreement establishing a partnership between the College and the Trust.
Yu Panglin, who overcame poverty and China's Cultural Revolution to become one of the world's leading real estate developers, donated his entire fortune to charity prior to his death in 2015. Teachers College is the first institution outside of China to receive a gift from the Yu Panglin Charitable Trust.
Based at Teachers College and Columbia, EPIC was founded in 2018 by Lin-Siegler, whose groundbreaking 2016 study found that high--school students may improve their science grades by learning about the personal struggles and failed experiments of great scientists. Lin-Siegler's research was published by the American Psychological Association and funded by the National Science Foundation. The launch of EPIC was covered by the Atlantic Monthly.
Related content: TC's Education for Persistence and Innovation Center (EPIC) Receives $3 million Gift from Yu Panglin Charity Foundation