Dear TC Colleagues and Friends,
Anew academic year, a new president, a reenergized Alumni Council — there's lots going on for TC alumni in New York City, around the globe and online. This winter and spring, President Bailey will continue visiting alumni at events in Florida, Southern California, New Jersey and Connecticut. Visit tc.edu/alumni/events to see a full list of events or follow @TeachersCollege on Twitter and @TeachersCollegeAlumni on Facebook for updates. I also encourage you to grow your TC network by identifying yourself as a Teachers College alumnus/a on LinkedIn.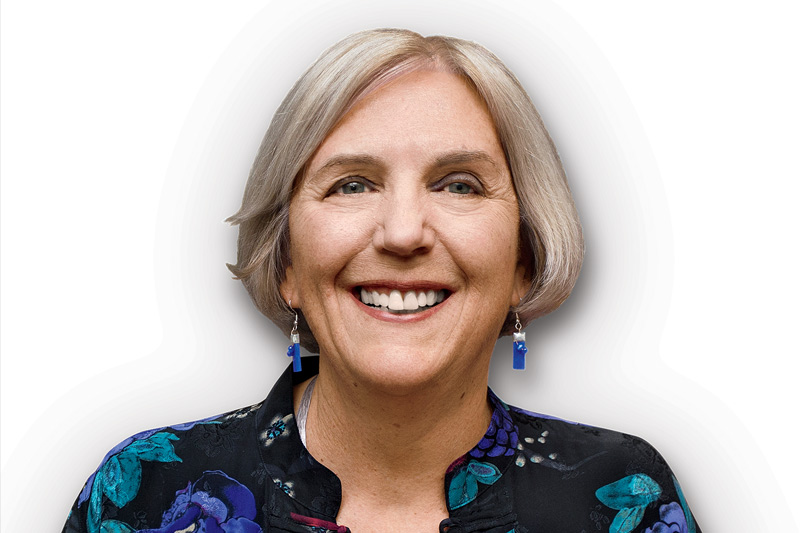 There will soon be an even easier way for you to (re)con­nect with TC alumni online! An online alumni directory will be launching this winter. This opt-in database will allow you to share as much personal infor­mation (contact details, career updates, life news, etc.) as you'd like and search for fellow graduates. You'll be able to search by graduation year, academic program, regional location and more. The Office of Alumni Relations will soon have more instruc­tions on how to sign up for the directory. Stay tuned!
If you've been thinking about getting in touch with TC alumni in your area for professional and/or personal reasons, the coming summer will provide an ideal opportunity. Global TC Day has grown as a biennial opportunity for alumni to catch up with each other and to celebrate all things TC. Check out event recaps and photo albums for each year via tc.edu/alumni to see the fun, and perhaps you'll be inspired to host a Global TC Day event in your city in July 2019!
Sincerely,
Marion Boutlbee (Ed.D. '96)
President, Teachers College Alumni Association