[ The Key Changer ]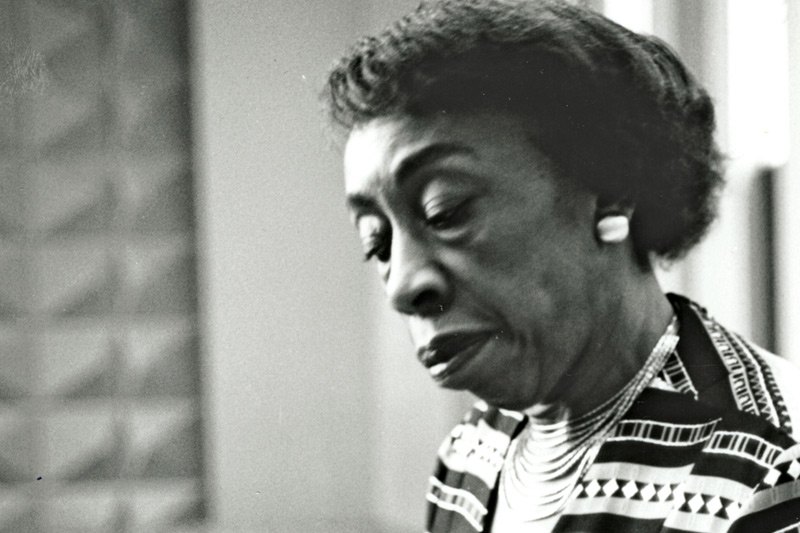 Frances Walker-Slocum (Ph.D. '72, M.A. '52), a pio­neering black classical pianist and the first tenured female African-American professor in Oberlin College history, died in June at 94.
Walker-Slocum overcame childhood burns that permanently damaged her right arm to perform at Carnegie Hall and other prominent venues.
The granddaughter of a slave, Walker-Slocum graduated from Oberlin in 1945 and met Chet Slocum, who was white, while teaching at Tougaloo College in Mississippi. The couple moved to New York, where inter­racial marriage was legal, and Walker-Slocum studied at TC under Charles Walton.
In her Carnegie Hall debut in 1959, Walker-Slocum earned praise from The New York Times as "a young pianist of considerable talent" who played with "sweep and impetuosity." Her Bicentennial concert performance at Oberlin won Walker-Slocum a faculty appointment there in 1976.
[ TEACHING AT SCALE ]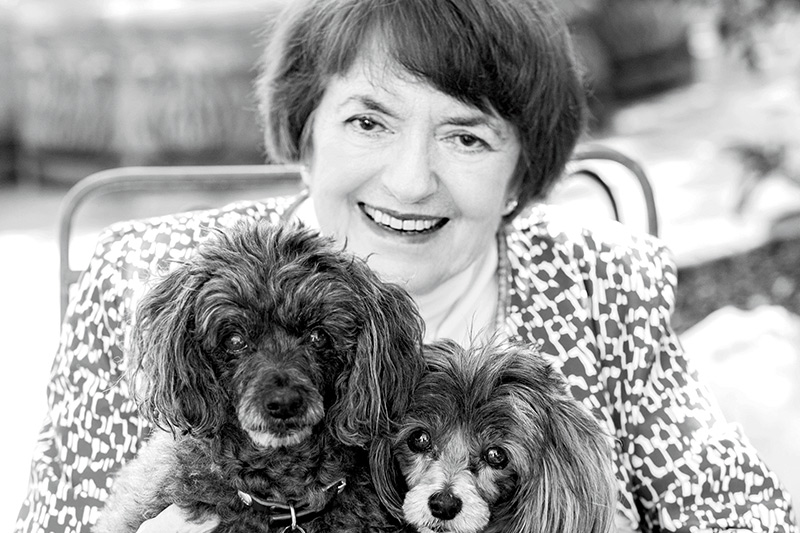 Jane Smisor Bastien (M.A. '58), co-author with her late husband of piano lesson books used worldwide, died in March at 82.
The Bastiens' books, published by the Neil A. Kjos Music Company and translated into 16 languages, have sold millions of copies. They range from The Bastien Piano Library to the soon-to-be released Bastien New Traditions All In One Piano Course. With the Bastien method, beginners follow numbered finger patterns rather than musical notation.
Born in Hutchinson, Kansas, Jane Bastien began studying piano at age three and by age nine performed on her own radio show. She attended Stephens College and then Barnard College. As an adult, she studied piano with Isabella Vengerova, Leonard Bernstein's teacher.
[ THE GLOBAL LINGUIST ]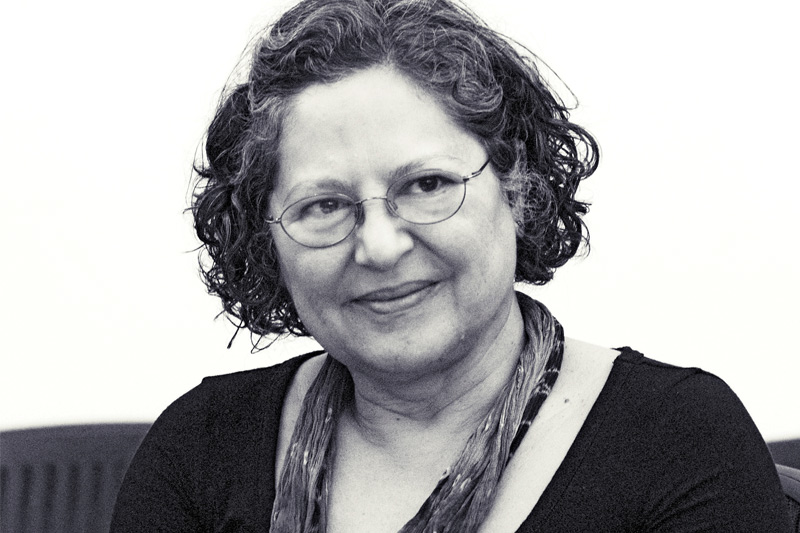 Imagining a Multilingual World
María Torres-Guzmán believed that children's home languages are a critical learning resource
María Torres-Guzmán, a pioneer in multilingual and multicultural education, passed away in August.
"María's life was about la lucha — her struggle for social justice, especially for ethnolinguistically marginalized groups," said Carmen Martínez-Roldán, Associate Professor of Bilingual/Bicultural Education. And A. Lin Goodwin, TC Vice Dean and Professor of Education, called Torres-Guzmán "the face and the heart of the bilingual education program at TC."
Raised both in Puerto Rico and the United States, Torres-Guzmán said, "I became a comparative linguist when I was 11." During the 1970s, at Wayne State University, she created one of the nation's first teacher education programs in bilingual education. In 2011, she received the American Educational Research Association's Bilingual Education SIG Lifetime Achievement Award for championing her belief that culture is embedded in language and that "children need access to all the resources they have in order to learn — and their home languages are a resource."
Arriving at TC in 1986, Torres-Guzmán took over the College's Bilingual/Bicultural Education program and focused it on teacher education. In 2004, with Ofelia García, now at the City University of New York, she hosted a global conference on how local and global forces combine to include or exclude different languages in education. Subsequently Torres-Guzmán, García and Danish scholar Tove Skuttnabb-Kangas published the landmark book, Imagining Multilingual Schools: Languages in Education and Glocalization. Tor­res-Guzmán also collaborated with local schools. She led a teacher study group at P.S. 165, a dual-language school on Manhattan's Upper West Side, that included many of her for­mer students. As recounted in their book, Freedom at Work: Language, Professional and Intellectual Devel­opment in Schools, Torres-Guzmán and the school's principal, Ruth Swinney, forestalled closure by the state and remade 165 into a widely hailed model that rejected rigidly standardized curricula driven by testing and assessments.
[ THE MENTOR ]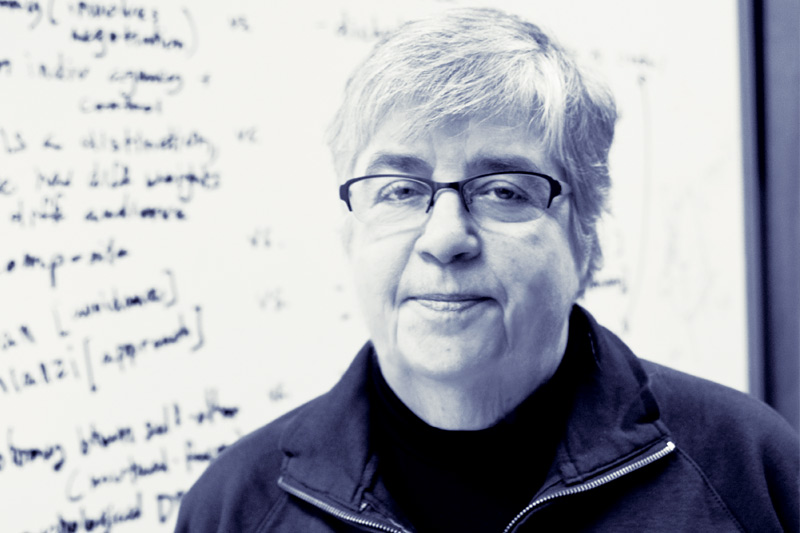 The Professor Who Cared About Learning
Lee Knefelkamp believed that college is for the students
It's become an apocryphal tale: How Lee Knefelkamp left her hospital bed to attend an advisee's dissertation defense — and then checked herself back in.
"I heard it all the time," says Jayne Brownell, Vice President for Student Affairs at Miami University. "And I'd say, 'That really happened. I was the student.' And P.S., as she was leaving, she said, 'There's a bottle of Cham­pagne in my office.'"
Lee Knefelkamp, Professor Emerita of Psychology & Education, who died in early September, brought student development theory to the student affairs profession, focusing the field on transforming college campuses into developmental communities. She spearheaded a 21st-century reshaping of liberal arts education by the Association of American Colleges & Universities. With TC psychologist W. Warner Burke, she created TC's Eisenhower Leader Development Program for officers of the U.S. Military Academy at West Point. And she taught at a New York state women's prison.
Yet above all, Knefelkamp advocated fiercely for students and student learning.
"Lee traveled across disciplines to the question of, 'what is it that's to be learned here?'" says Burke. "Her ultimate concern was with the partic­ular student, and was the student learning, for heaven's sake — and if not, she'd see to that."
In Applying New Developmental Findings (1978), Knefelkamp, Carol Widick and Clyde A. Parker translated the develop­ment theories of William Perry, Arthur Chickering, Lawrence Kohlberg and others into tools for student affairs professionals.
"Because of Lee, everyone who gets an M.A. to work in student affairs takes a course in student development theory," says Monica Coen Christensen, Dean of Students at Manhattan School of Music. "The student affairs profession is now concerned with student life issues and the kinds of environments we create so that students grow and thrive."
[ THE FRIEND ]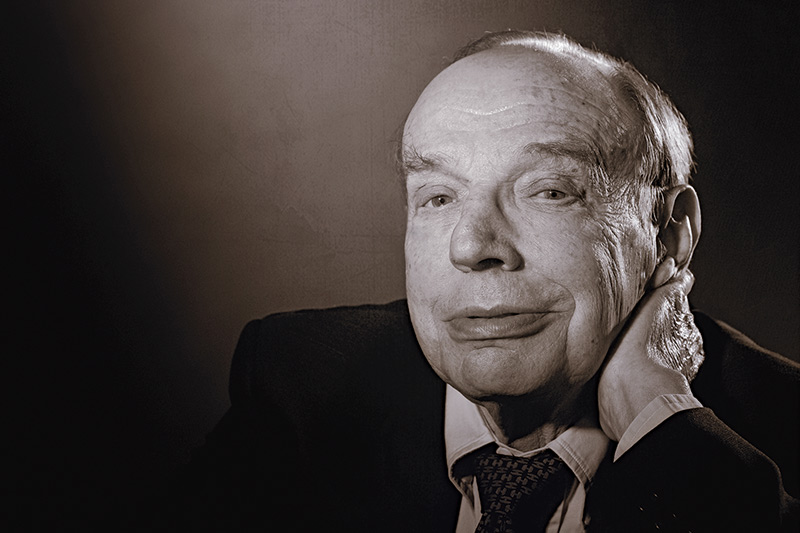 Enormous Generosity, With Little Fanfare
Trustee Emeritus John Klingenstein was a visionary philanthropist and TC's staunchest supporter
Teachers College Trustee Emeritus John Klingenstein died in August at age 89. He served on TC's board from 1979 through 2014, and during the late 1970s established TC's Klingenstein Center for Independent School Leadership, now the nation's preeminent program for private school leadership training. In 1992, he received TC's Cleveland E. Dodge Medal for Distinguished Service to Education.
Together with his wife, Pat, Klingenstein gave nearly $55 million to the College, including a $20 million endowed bequest to the Klin­genstein Center, making him the most generous donor in TC's history. His daughter, Nancy Simpkins, is a current TC Trustee.
"John Klingenstein was a visionary philanthropist and one of the College's staunchest supporters," said TC President Thomas Bailey. "He was a quiet, self-effacing gentleman whose extraordinary vision and belief in the power of education will endure for generations to come."
Bill Rueckert, TC's Board Chair, called Klingenstein "one of the true senior statesmen of our board — always forthcoming with wisdom and advice, and always backing it up with his incred­ible generosity to TC."
As long-time President of the Esther A. & Joseph Klingenstein Fund, created by his parents and now led by his son, Andy, Klingenstein advanced understanding and practice in areas he cared about and felt were over­looked. These included neu­roscience (a niece suffered from epilepsy); the separation of church and state in science education; and most notably, independent school education (he was a proud alumnus of Deerfield Acad­emy).
The Klingenstein Cen­ter, which he created with guidance from the Alfred P. Sloan Foundation and educator Theodore Sizer — and which now claims nearly 4,500 alumni — reflects his belief that independent schools are key venues for instilling a sense of civic responsibility, leadership and public service.
"John knew what few philanthropists understand: how to motivate people, engender commitment and act on his values," said Pearl Rock Kane, who stepped down in September after 37 years as the Klingenstein Center's Director, but contin­ues to teach at TC. "He was a wonderful advocate and source of strength."
"John's life was distin­guished by enormous acts of generosity, done with very little fanfare," said TC Trustee Ruth Gottesman. "He was modest, intelligent, a loyal friend, and deeply committed to education and to all the principles that TC stands for."
To honor John Klingenstein's memory, donations should be made to the Klingenstein Center for Independent School Leadership. Contact Linda Colquhoun at 212 678-3679.