He's Got Game
Educator and Philanthropist Charles Desmond has Taken his Cue From the Billiards Table
Being a teenage pool shark nearly ended Charles Desmond's life. Yet Desmond — educator, entrepreneur, philanthropist and now TC Trustee — was inspired to complete college and help others do the same.
Growing up poor in a Boston suburb, Desmond never considered college until an older brother suggested he take the SAT. He scored well and enrolled at Boston University, but shot pool instead of study­ing. He left, got drafted, and after being abandoned for dead during the 1968 Tet Offensive, turned his pool hall work ethic to education: "I put in many hours and associated with the best players. And this is what scholars do."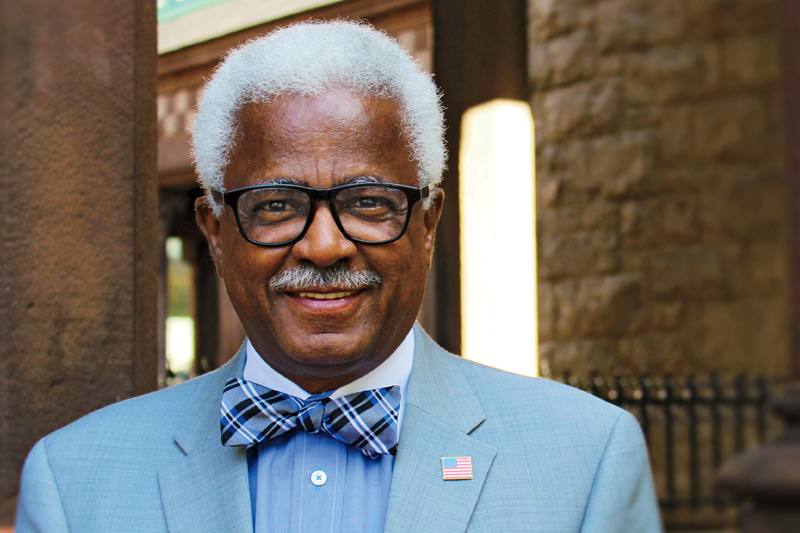 Desmond returned with Silver and Bronze Stars, graduated and earned a doctorate in instructional leadership. He worked for 31 years in stu­dent affairs at the University of Massachu­setts-Boston, ran a college-prep program, chaired the Massachusetts Board of Higher Education and advised Governor Deval Pat­rick. Now he leads Inversant, a non-profit created by social entrepreneur Bob Hildreth that provides knowledge, resources, connections and financial incentives to empower low- and moderate-income families to in-vest and succeed in higher education. Under Desmond, Inversant enlists parents because "they're vital to young people's decision-making and success."
Desmond, whose own daughter, Lindsey, is a TC doctoral student, believes the College shares his commitment to empowering under-served youth. He's eager to assist: "My goal is to help in any small way." — Will Bunch
Back to School
After serving under President Obama, Jay Urwitz Rejoins TC's Board to Continue "Advancing Student Well-being"
Jay Urwitz had a pretty good excuse for leaving Teachers College's Board of Trustees three years ago: John King (Ed.D. '08), the new U.S. Secretary of Education under Presi­dent Barack Obama, was asking him to serve as deputy general counsel in the U.S. Department of Education.
"Because of his Teachers College back­ground, I knew that John couldn't be more dedicated to figuring out what students and their families need," says Urwitz, a nationally renowned education lawyer who is a New York City public school graduate.
Under King, Urwitz spearheaded the department's accountability and compliance efforts. "We were extraordinarily effective in ensuring that educational institutions were do­ing their best to educate students," Urwitz says. "And accreditors were doing their best to evalu­ate how those institutions were doing, too."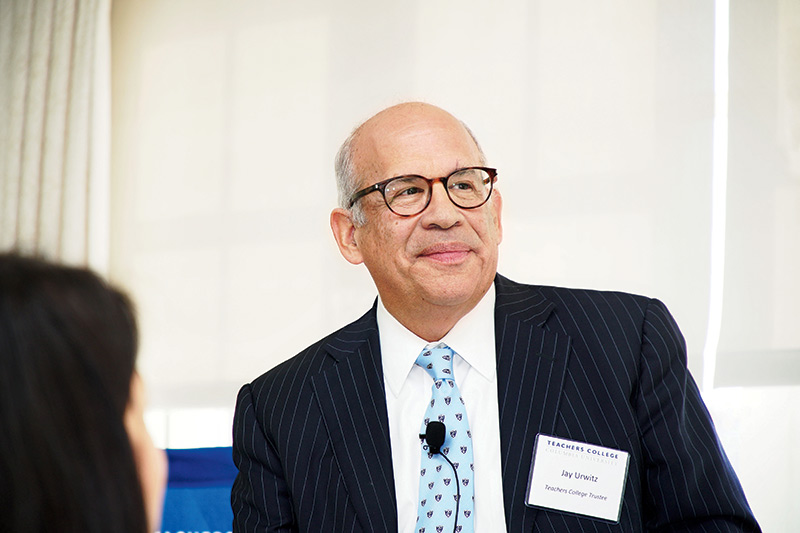 Now Urwitz, who is also a Senior Fellow at both the Center for American Progress and the American Council on Education, is a TC Trust­ee once more. The College, he says, "stands above other education schools in advancing student well-being."
"Focusing on the whole child and individu­alized learning; understanding the relationship between how the brain operates and how we teach and learn; and harnessing ed tech not as a cure-all but as a way to make judicious improve­ments — TC is doing it all, and more," he says. "I'm very glad to be back." — Robert Fuller
Rosie's Recognition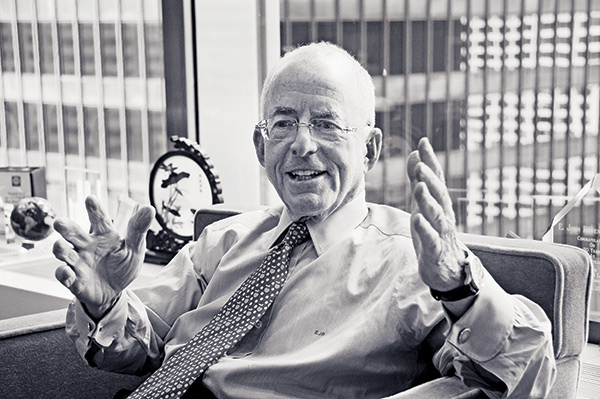 E. John Rosenwald Jr., quiet phase co-chair of TC's recent Campaign, has been named Trustee Emeritus. Rosenwald, Vice Chairman Emeritus of JPMorgan Chase, has raised an estimated $3 billion for good causes, including his own generous support for the Teachers College Community School. Among his famed "Rosie's Rules": "Nobody is insulted by being asked for too much." Also: "The sale begins when the customer says no."