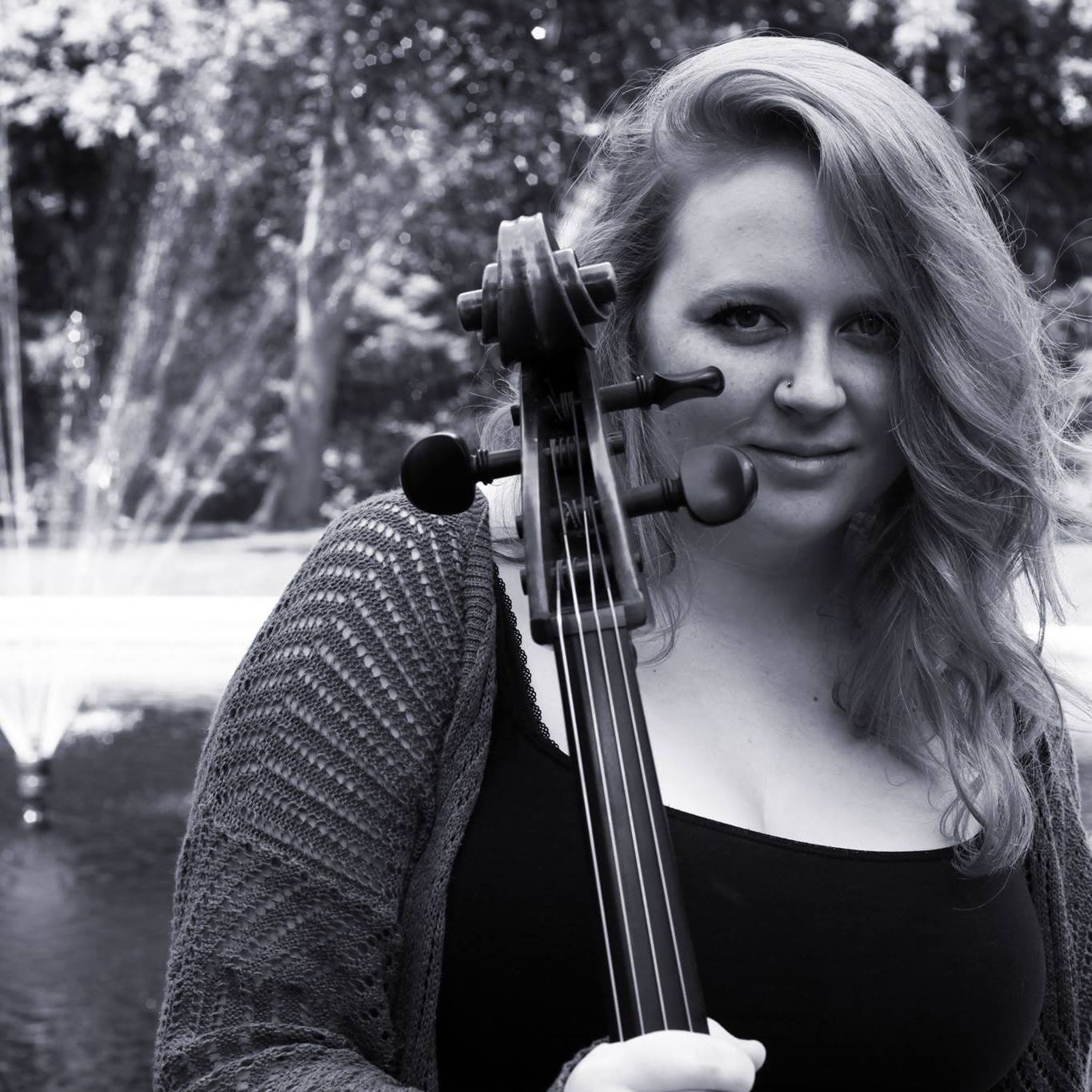 Mercedes Lysaker has always loved playing and teaching the cello. The 2019 TC graduate with a master's degree in Music and Music Education began cello lessons when she was 10, went to a pre-college conservatory program at age 16 and stayed there to get a bachelor's and then a master's degree in music performance and education.
During her years at Indiana University's Jacobs School of Music, Lysaker taught cello to children ages five through high school, and discovered something about music education that she did not love: It was often punishing and even cruel, and, in her view, joyless. Driven by pressure to be perfect, undergraduate students were anxious and depressed. Some fellow college students developed substance addictions.
Lysaker came to believe that music instruction overemphasized training the fingers to perform with technical brilliance. "A lot of string music education is about training fine motor skills," Lysaker said. "But you can't train the hands if the person isn't with you."
A lot of string music education is about training fine motor skills. But you can't train the hands if the person isn't with you.

—Mercedes Lysaker
But even if music professors tended to emphasize technical mastery over emotional engagement with the instrument, their students resisted that path. Students treated their own instrument more like a person than an object, with unique personalities, strengths and limitations that changed over time.
"Some people felt their instrument was a collaborative partner – in a very dialogic, not didactic way," she said.
Lysaker decided to create a new music pedagogy that would enable teachers to tap into their students' natural, emotional connection with the instrument. This new way of teaching music could help students not only strive for technical perfection, but also to treat their instruments as collaborative partners in eliciting an emotional response from the audience.
Lysaker recently presented a pilot study at the Academic Festival poster session in April which addresses this instructional problem from the teacher's point of view. She examined how music teachers talk about the musician-instrument relationship with their students, ages five to 18.
Graduate Gallery 2019
Meet some more of the amazing students who earned degrees from Teachers College this year.
"I created a survey about how teachers think about their own relationships with their instruments, how they perceive the relationships they see their students developing with instruments, and if and how they address those relationships in their lessons," she writes in the introduction to the paper, "How Pre-College String Teachers Perceive and Address Their Students' Musician-Instrument Relationships," written for a class project in 2017.
She found that teachers use a variety of physical, mental, and emotional strategies to address student-instrument relationships. Physical strategies involved emphasizing physical obstacles and tension, while mental strategies were often metaphors to help students imagine "singing" through the instrument. Emotional strategies framed the instrument as "a friend," or a person who has emotions and can feel happy or sad.
One teacher noted that one of her students was considering quitting the violin after over 10 years of playing because that student no longer felt a connection with her instrument. Lysaker argues that if the musician-instrument relationship, or lack thereof, is so critical to student success, teachers must understand that relationship in their students.
Lysaker said her results suggest that music education should be less about the conservatory method of drilling for technical virtuosity, and more about allowing students to develop rich mental and emotional relationships with their instruments and audiences. In other words, it should be less like conservatory and more like Teachers College, where multidisciplinary and peer-learning opportunities are emphasized.
While at Teachers College, Lysaker discovered in herself a desire to "be a serious string pedagogue" – to invent "a pedagogy that really embraces everything a child is and brings into the lesson," she said. "I think it's my responsibility to teach everybody, exactly as they are."
Lysaker plans to stay in New York City at least for the immediate future and continue to teach pre-college music students. Having developed a taste for research, she plans to pursue doctoral studies. Mostly, she wants to work with music teachers to develop her ideas about a new, "really transgressive" way to teach. "Music is life-giving and life-affirming, but sometimes the way we teach it is destructive."