Larrolyn Patterson Parms-Ford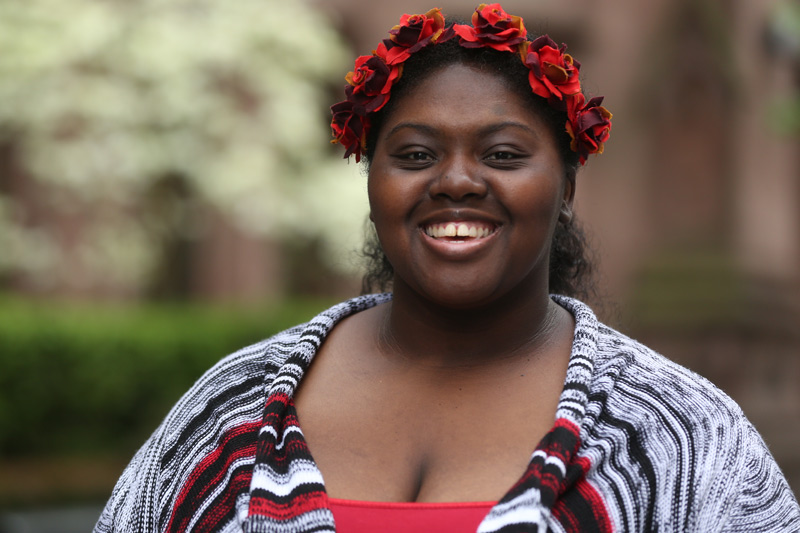 Larrolyn Patterson Parms-Ford made her debut as a gospel singer at the age of two, picked up the saxophone in second grade and added piano and African drums to her repertoire before entering Mills College in Oakland, California as a music major.
Patterson Parms-Ford, in short, had every reason to believe she was bound for a life on stage. But her straight course to a career as a vocalist was disrupted by an off-hand suggestion from one of her Mills professors that she might be even better suited to a career in the classroom.
The idea took Patterson Parms-Ford by surprise, but she warmed to it as she reflected on her connections with high school and Mills classmates who had tapped into her deep understanding of complex music theory. She subsequently asked the professor to recommend a graduate school specializing in the transition from music performance to music instruction. When he suggested Teachers College, she was floored – "You mean on the other side of the country?" she remembers gasping – having never traveled outside of California. And when she subsequently received the confetti-strewn email notifying her that she'd been accepted, it was not easy telling her mom, until she let drop that a mere eight blocks separates TC from Harlem's famed Apollo Theater. (Showtime at the Apollo was "can't miss TV" in the Patterson Parms-Ford household.)
Graduate Gallery 2019
Meet some more of the amazing students who earned degrees from Teachers College this year.
At TC, Patterson Parms-Ford soon discovered that while music performance and music education share DNA, the two are as different as related subjects can be. Patterson Parms-Ford was an accomplished vocalist, saxophonist and pianist – to say nothing of her mastery of music theory – but the College's Music and Music Education program instills a fundamental understanding of the mechanics of brass, string and percussion instrumentation. There's even a Comprehensive Musicianship class that introduces students to the nuances of yodeling and polka.
"It makes you step outside of your boundaries," she says.
Patterson Parms-Ford returned the favor in her three citywide teaching field placements. Her students were well up on the list of no-last name-is-necessary female black vocalists, which begins with Ella and runs through Billie, Aretha and Beyoncé – but not one of them had ever learned music from a woman of color.
"The kids were shocked," she says. "I felt like I was performing some kind of magic. We expect black women to be musical artists. But where are the black female music teachers?"
She's proud of the conversations that ensued, one of which concluded with a black female student expressing her desire to one day become a music teacher as well.
Patterson-Parms Ford, again with her mother's blessing, has remained on the East Coast since graduating from TC. Her itch to perform has never really gone away – she's eyeing a part-time gig at the Apollo and perhaps as a Broadway understudy.
But if her interviews with area education officials succeed as hoped, she expects the number of music classrooms taught by a black woman to increase by one when schools reopen at the end of summer.