"The World's Best Performing Education Systems," an annual ranking produced by the National Center for the Economy and Education regularly lauds nations such as Canada, Finland and South Korea for producing high-performing students — and just as regularly excludes major regions of the world entirely. That omission reflects what Regina Cortina, Professor of Education and Past-President of the Comparative and International Education Society, describes as the influence of Western social science and "its dominance over frameworks of analysis used by comparative education scholars."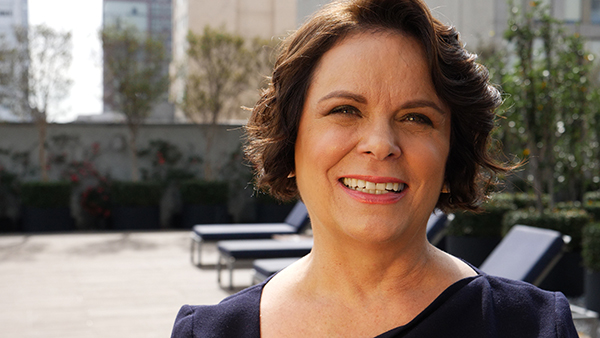 Calling for a shift away from "a Eurocentric or Western perspective in comparative education," Cortina convened experts on Latin American education policy at Teachers College earlier this month. During their ensuring "South-North Dialogue," scholars from around the globe conferred on issues ranging from the value of peace education in Costa Rica, to teacher training in Chile, to adult education in Brazil.
The dialogue addressed the plurality of experiences within Latin American nations — each with uniquely complex histories, policy landscapes, populations and challenges, further complicated by education policies that Cortina said are "changing rapidly across the Americas."
The unifying goal for researchers in Latin American education policy? "Creating citizenship," said panelist Heather Kertyzia, a faculty member of the University for Peace, based in Costa Rica, who discussed the ways in which Latin American nations strive to address larger social issues through school policy.
"Education is not a panacea — it is necessary, but not sufficient to achieving positive peace," said Kertyzia, whose research in Costa Rican schools has shown that peace education implemented with a strong emphasis on cultural relevance can "increase positive classroom outcomes and personal quality of life."
Bradley Levinson of Indiana University shared his findings, from research conducted across Latin America, that civic education implemented in middle schools can help instill "meaning and purpose" among students and encourage them to pursue more advanced levels of education. That outcome is a key priority in changing economies that have increasingly enabled lower-income students to stay in school longer.
Yet governments send mixed messages, Levinson argued, when they integrate civic education and other initiatives into schools while providing teachers with little training and few resources. "They send us to war without even a rifle," he said, paraphrasing a teacher he met during his research.
Paula Louzano, a faculty member at Chile's Universidad Diego Portales elaborated on that idea.
"I think a lot of countries in Latin America say teachers are at the center of education, but when you look at the policies, that is not necessarily true," said Louzano, who studies teacher training in Chile.
In Chile, Louzano said, test-score driven evaluations of teachers, outmoded training, the growing challenges students face at home face at home, and more all contribute to state-led policies that feel incompatible with the realities teachers face in classrooms. With few resources, Chilean educators often weigh the need to comply with policies that have strict requirements against others that lack enforcement.
Still, one very positive trend in Chile seems to be occurring throughout the rest of Latin America: higher education enrollment keeps growing, including more and more first-generation students — achievements that further highlight gaps in how rankings like "The World's Best Performing Education Systems" overlook significant success by relying on Western frameworks.
For comparative education scholars who focus on Latin America, "place-based" policy — driven by the "local context and knowledge" of a particular community and its unique challenges — is the key to making progress in education. However, leaders routinely favor "expert curriculum planning," said panelist Bradley Levinson, the most prevalent commonality in the challenges Latin American education systems face.
Ultimately, "reforms to increase the range and type of knowledge production in education" depend on numerous factors, says Cortina, including policy makers and leaders "question[ing] the initial knowledge system upon which educational systems were built."
— Morgan Gilbard