When speech-language pathologists help children reconstruct their speech patterns following cleft-palate surgery, "it's imperative that they be able to hear sounds and see how the speaker is forming them," says Catherine Crowley, Professor of Practice in Teachers College's Communication Science & Disorders Program.
But that kind of listening becomes a whole lot more difficult when you're trying to maintain social distancing, and/or when the speaker is muffled by a mask.
How to make a listening device for cleft palate speech therapy, with social distancing
Dr. Deola Olusanya, a Nigerian oral-maxillary facial surgeon, demonstrates how to create a listening device with refashioned stethoscopes.
Enter Dr. Deola Olusanya, a Nigerian oral-maxillary facial surgeon who partners on projects with Crowley, TC and Smile Train, the New York-based non-profit that focuses on building local capacity globally to provide cleft-palate surgery and rehabilitation primarily in low- and middle-income nations.
Using repurposed stethoscopes, Olusanya has created a simple but ingenious listening device that is enabling practitioners to work safely with children during the pandemic — and Crowley, an internationally-recognized scholar, practitioner and leader in the field of speech pathology, is helping her spread the world.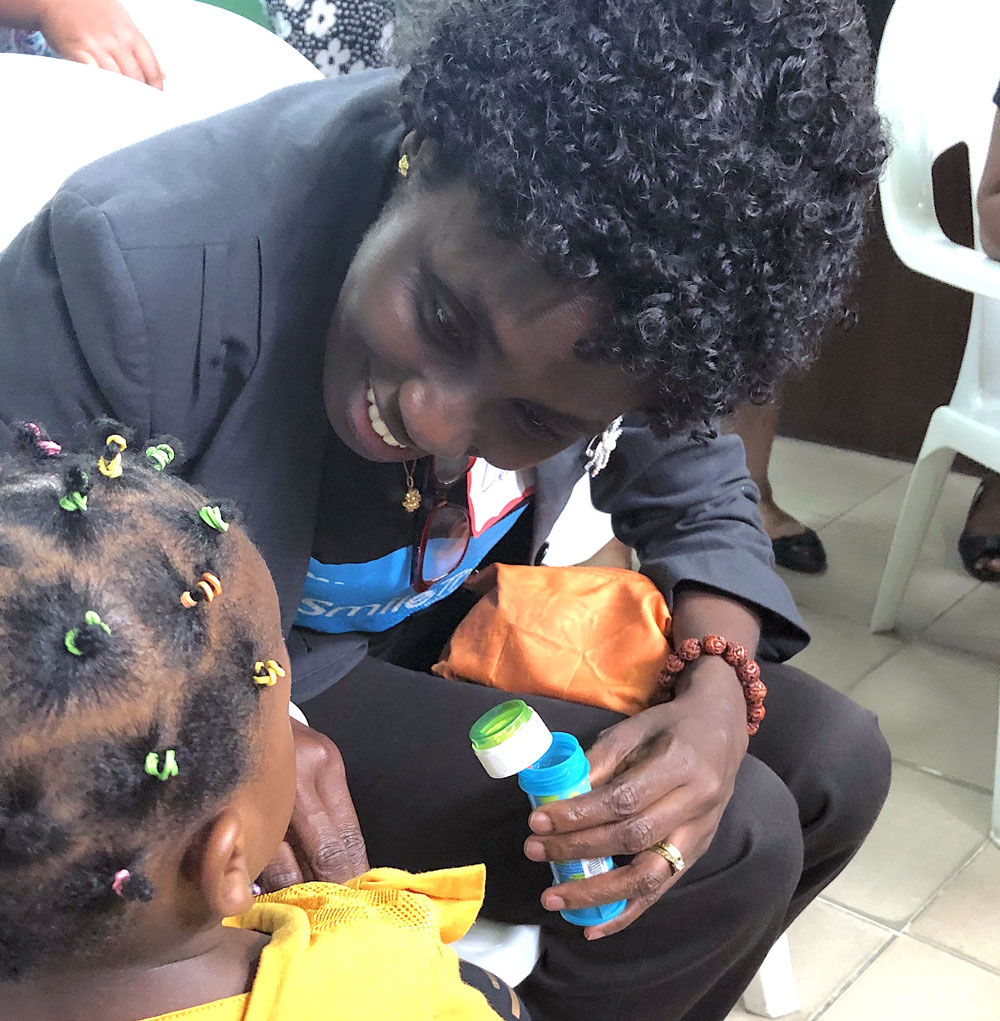 In a video viewed worldwide on Crowley's Leaders Project YouTube channel, Olusanya, who is also a professor of surgery at the medical school in Ibadan, Nigeria's third-largest city, takes just five minutes to demonstrate how to transform the tubing and earpieces from three disassembled stethoscopes into a tool that allows speech pathologists and patients to communicate from an acceptably safe space.
"She figured out how to do speech therapy and social distancing," says Crowley, who has annually brought her TC students in speech language pathology to Ghana and Colombia to provide free services to people with communication disorders — work that earned her and several TC colleagues the 2012 Humanitarian Award from the National Council of Ghanaian Associations, Inc. and an award from Ghana's Ministry of Education for her decade long work there.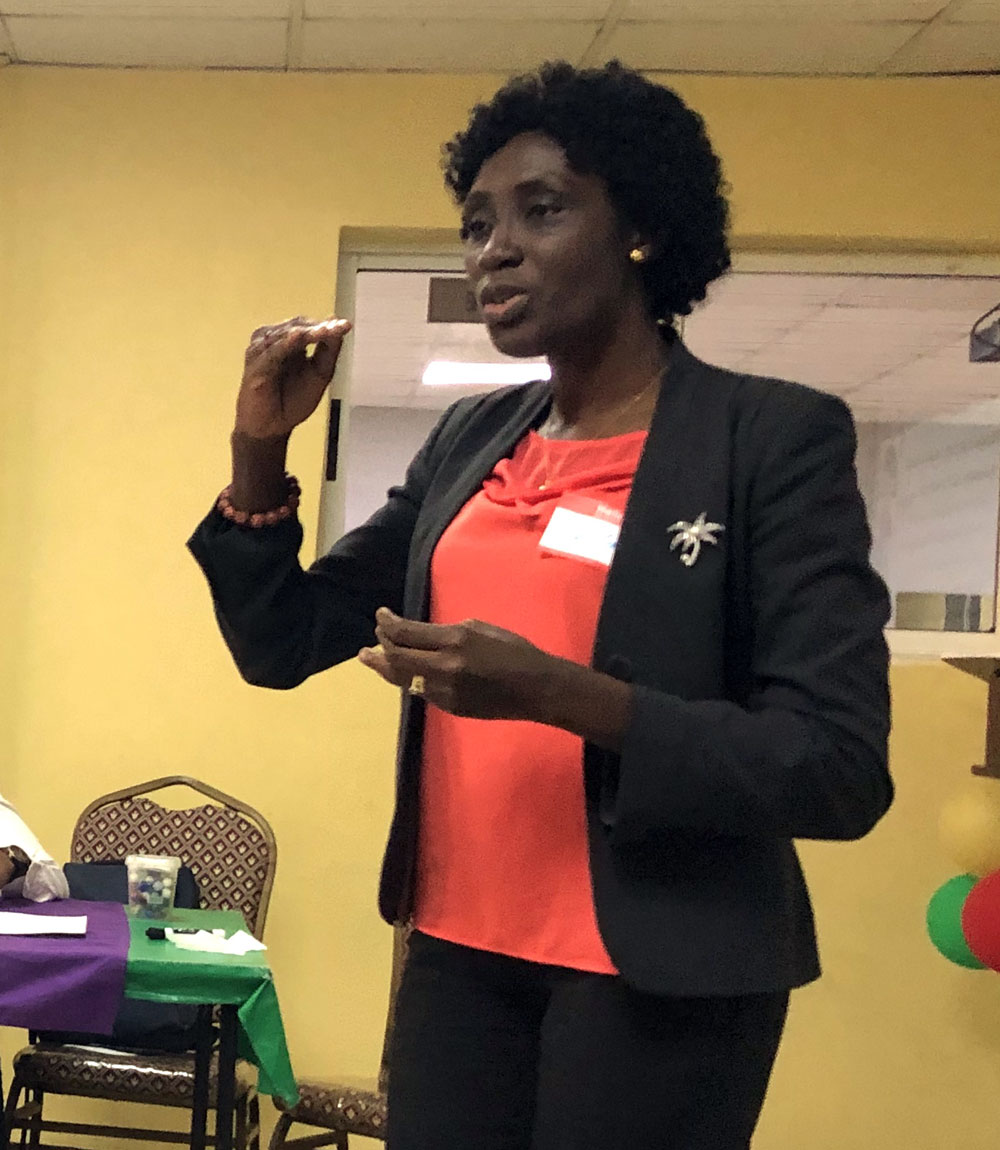 Crowley and Olusanya met at a Smile Train speech therapy capacity-building training Crowley offered in Nigeria in 2018. From that encounter Crowley and Olusanya forged a friendship after Olusanya told Crowley, "I can fix palates, but I can't fix speech." The two have since co-taught trainings on cleft palate speech therapy, and Olusanya now acts as a mentor on cleft palate speech therapy to cleft palate teams across Nigeria.
To describe the ingenuity of Olusanya's gadget, Crowley invokes "MacGyver" — a 1980s-era television series in which the title character repeatedly turns to science to right societal wrongs.
"They know how to MacGyver stuff in Africa," Crowley marvels. "If something is broken, they don't go to Amazon and pay $49.95 to get a new one. Deola is not only a great surgeon, she's also a great MacGyverer."