Dear Members of the Teachers College Community,
The Board of Trustees of Teachers College, Columbia University unanimously voted today to remove Edward L. Thorndike's name from the building that has held his name since its dedication nearly 50 years ago. While Thorndike's work was hugely influential on modern educational ideas and practices, he was also a proponent of eugenics, and held racist, sexist, and antisemitic ideas.
TC was founded on the principle that education was the path to a better life. Never has our mission been more important or relevant than it is today as we focus on providing equal opportunity for everyone, in the context of a more just society. In alignment with that mission, we have made the decision that Thorndike's name does not appropriately represent our institutional values.
TC faculty members and students have long been re-assessing Thorndike's work and legacy – in light both of his contributions as the founder of educational psychology and testing, and of his problematic social views. In 2018, a group of TC students painstakingly researched Thorndike's writings on eugenics and race and their report, Proposal to Rename Thorndike Hall to Better Reflect Teachers College Values, documented a clear, disturbing pattern of extreme prejudice in Thorndike's work.
With today's decision, we share our support for the conclusions reached in the report to remove Thorndike's name from the building. In doing so, however, we are not erasing his name or memory from TC's history. We will relocate his commemorative plaque to a suitable venue for learning on the TC campus. And as a community of scholars and learners, we will continue to assess his work in its entirety and his life in all of its complexity. Many will continue to respect his positive achievements. However, as an institution, we can no longer memorialize his legacy by having his name greet our faculty, students, and staff each day.
We are seizing this teaching moment to establish a committee with a simple but important charge: to develop principles and processes for governing the naming and renaming of buildings, spaces, centers, and programs. We will follow that process to rename the building that has been known as Thorndike Hall.
In the meantime, we hope the College community will see this occasion as a sober reminder of the importance of facing our history as we do everything else in our society: honestly, bravely, and with humanity.



Thomas Bailey
President, Teachers College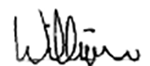 William D. Rueckert
Chair, Teachers College Board of Trustees