The New York Times has published an email interview with Ioana Literat, Assistant Professor of Communication, Media & Learning Technologies Design, and her frequent research partner, Neta Kligler-Vilenchik, Assistant Professor of Communication at the Hebrew University of Jerusalem, about how the TikTok social media app has become an important vehicle for the ideological and political formation and activism of young Americans.
Research by Literat and Kligler-Vilenchik shows that TikTok, which does not take political ads, has become a popular place for young people on both the right and left of the political spectrum to share information and opinions, the Times writes, and depicts "a diverse, diffuse and not nearly united community of millions of young people."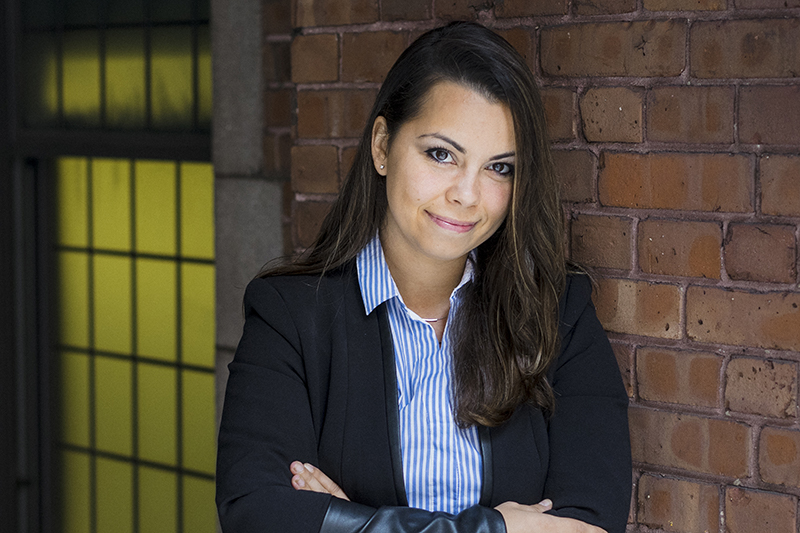 The lack of political consensus on TikTok is a reality distinct from what's portrayed in most debates about youth civic attitudes, "which tend to verge between utopia and dystopia," Literat writes. "[Y]outh are hailed (or tokenized — think Greta Thunberg and the Parkland youth) as the future of democracy, for whom political expression comes easy. But on the other hand, people are worried about how they don't show up at the polls, or fall prey to misinformation, or don't care about newspapers anymore. And all of these are true; it's not an either/or kind of situation."
Although both liberal and conservative youth are active on the space, they mostly end up talking to peers who share their political views, and they rarely reach across political lines, Literat notes. Yet, Kligler-Vilenchik points out, the fact that they share the same online space "enables at least the potential for a conversation across political views."
Political expression on TikTok tends to be identity-based, Literat writes. "[Y]outh will often state diverse social identities — e.g. Black, Mexican, L.G.B.T.Q., redneck, country — in direct relation to their political views." Yet in one very interesting way, she says, there is a kind of consensus on TikTok — "a sense of generational awareness and generational solidarity, which is connected to this concept of collective political expression. On footage of protests, you see a lot of comments like 'Gen Z is changing the world,' 'our generation is so powerful,' 'I love our generation with all my heart' — which is really interesting because generations, and especially terms like Gen Z or Gen Alpha, are how outsiders (academics, commenters, brands, etc.) usually refer to youth. It may be that youth are reclaiming these terms to assert their agency, or perhaps these larger societal discourses are seeping into youth discourse too."
[Read the Times's Q&A with Literat and Kligler-Vilenchik, "TikTok Is Shaping Politics. But How?"]
Literat, who teaches in TC's Department of Mathematics, Science & Technology, is an expert in digital culture, new media and learning, and communication theory. Her research examines participatory online cultures, with a focus on youth creative and civic participation. Literat helped design LAMBOOZLED!, a game designed by faculty and students in Teachers College's Media & Social Change Lab (MASCLab) to teach media literacy to middle and high school students that will be published this fall by Teachers College Press.