The Zoom images of bright sunlight pouring through Cindy Ling's window piqued the interest of twelfth-graders at New York City's iSchool in Lower Manhattan.
"They'd see the sun on my face and ask, 'Where are you?'" says Ling, who is wrapping up a final internship facilitating college admissions before graduating this spring with a master's degree from Teachers College's School Counseling Program. "I had told them I was going to Hong Kong because of the pandemic, but they're shocked when they realize what time it is here. I guess a lot of them forgot just how far away that is."
Cindy Ling: M.Ed., School Counseling
Ling has indeed traveled quite a distance, but geography doesn't begin to tell the whole story.
"My entire life, people told me I'd be a great businesswoman," Ling says. She proved them right, climbing the corporate ladder first as a CitiBank sales consultant in Beijing and Singapore and then as an executive with a Hong Kong-based outsourcing corporation. "But it was kind of weird, because the whole time I wanted to see where education might take me."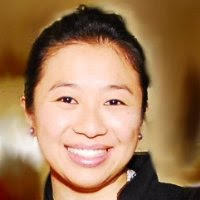 She traces that itch to a required class in childhood development she took as a psychology major at Mount Holyoke College. The course inspired Ling to volunteer as a tutor at an alternative high school for students who were struggling academically.
"It made me realize how pivotal high school is for many people," she says. "I kept thinking about education until I finally I decided, 'It's now or never.'"
A course in college "made me realize how pivotal high school is for many people," Ling says. "I kept thinking about education until I finally I decided, 'It's now or never.'"
Still, Ling says, it was only after reflecting on her experience with managing people that she realized that "the relationship piece" in education was what most intrigued her. A conversation with a friend's parents – both guidance counselors – convinced her to apply to TC's program, which had the added attraction of an affiliation with Columbia, the university Ling had long dreamed of attending.
At TC, Ling became the first School Counseling major to sit on the Counseling & Clinical Psychology Department's student advisory committee. She also found, in her department, a "willingness to collaborate with students" that furthers "an instrumental level of trust with the faculty and TC itself."
Graduates Gallery 2020
Meet some more of the amazing students who earned degrees from Teachers College this year.
The last few months, of course, have posed unexpected challenges. Arriving in Hong Kong in mid-April, Ling picked up right where she left off by scheduling full "days" of counseling workshops. On her end, that has meant beginning sessions at 8 p.m. and concluding them somewhere around 2:30 in the morning -- just in time for one of her final TC classes (which meets at 3 p.m., EST, in New York City) and a standing Zoom briefing with her internship adviser (6 p.m. EST).
Meanwhile, the future is uncertain. Armed with an advanced certificate in college counseling, Ling initially began her job search in New York but has since expanded it to other parts of the country and Hong Kong, as well. Still, she's sure about one thing: "I'm excited to graduate so I can return to a normal sleep schedule."