Dual enrollment programs are increasing college enrollment and completion by giving K-12 students a head start on higher education or job preparation — but low-income students and those in underrepresented racial and ethnic groups have far less access to such programs. Yet if colleges partner with K-12 schools to actively recruit underrepresented students and provide them with high-quality instruction and advising, they can close equity gaps in access and help those students get on a path to college and career success in high school.
Those are the findings of "The Dual Enrollment Playbook: A Guide to Equitable Acceleration for Students," a new report released in early October by Teachers College's Community College Research Center (CCRC) and The Aspen Institute.
[Read the full report, co-authored by CCRC's Elisabeth A. Barnett (Senior Research Scholar), John Fink (Senior Research Associate) and Davis Jenkins (Senior Research Scholar and Research Professor in the Education Policy & Social Analysis Department at Teachers College), with Gelsey Mehl and Joshua Wyner of The Aspen Institute.]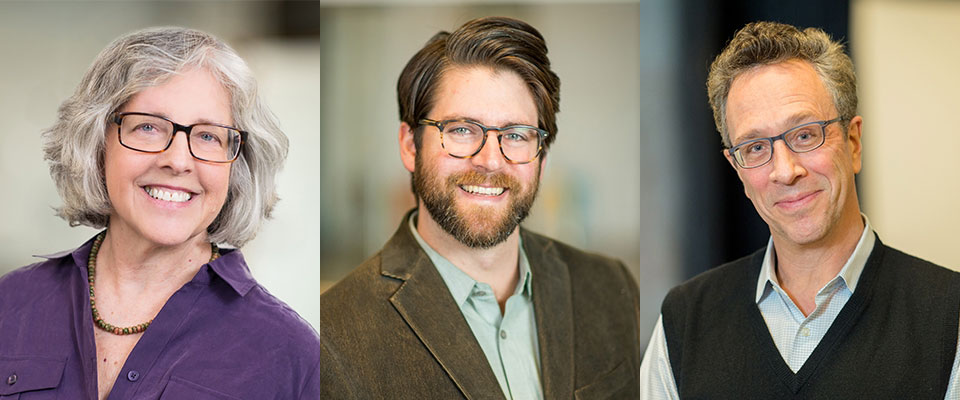 Like Advanced Placement and International Baccalaureate programs, dual enrollment programs, first popularized in the 1990s, provide rigorous coursework and college preparation. But they are unique in allowing students to take actual college courses, often on the postsecondary institution's campus, taught by a college instructor. Initially reserved for advanced students, dual enrollment programs now enroll a broader group of high school students.
The number of dual enrollment programs and participants has grown significantly in the past two decades: An estimated 2 million high school students across the country enroll in dual enrollment courses every year, up from 1.4 million a decade ago, according to CCRC.
Studies have shown that students who complete dual enrollment courses are more likely than others to graduate from high school and to enroll in and finish a post-secondary program.
However, the new report finds that, while, on average, 12 percent of White students participate in dual enrollment partnerships with neighboring community colleges, only eight percent of Hispanic students do and just seven percent of Black students. Only one in five dual enrollment programs has been successful in narrowing or eliminating race and income gaps in access for their participants.
Thus the very students who might benefit the most from taking free college courses while they're still in high school and shortening their path to a post-high school degree or certificate have by and large not benefited from their aggressive growth. Not every state funds dual enrollment, and even in states that do, there are sometimes costs attached. Even so, dual enrollment programs represent "the largest free college program by far," says CCRC's Davis Jenkins.
Still, in their study of the approximately 950 dual enrollment programs with community colleges across the country, the researchers also offer both hope and strategies for improvement: "These K-12 and community college partnerships show that it is possible to close equity gaps when intentional strategy is paired with innovation and commitment."
[Some] K-12 and community college partnerships show that it is possible to close equity gaps when intentional strategy is paired with innovation and commitment.

— The Dual Enrollment Playbook: A Guide to Equitable Acceleration for Students
The study highlights nine successful programs in Florida, Ohio and Washington State, distilling five principles that each has followed to improve equity:
Set a shared vision and goals that prioritize equity
Expand equitable access
Connect students to advising and supports that ensure equitable outcomes
Provide high-quality instruction that builds students' competence and confidence
Organize teams and develop relationships to maximize potential
For example, instead of limiting the programs to high-performing students, Bridgeport High School in central Washington automatically enrolls all students – including special education students – in accelerated coursework taught by high school teachers who are qualified to teach college courses.
After establishing a culture in which a wide range of students see college and accelerated programs as desirable and possible for them, successful programs support that culture by providing advising and other supports that "ensure equitable student outcomes," the report says. Steubenville High School in Eastern Ohio increased dual enrollment of Black, Latinx and low-income students by providing free placement testing and retesting for all eighth graders. And "counselors at Emerald Ridge High School [south of Tacoma, Washington] meet with 10th-graders individually to help them select from four types of accelerated options based on their interests and plans after high school."
By providing high-quality instruction, successful dual enrollment programs "collaborate to ensure that dual enrollment courses meet quality standards no matter where or by whom they are taught." Students ultimately are "oriented to college-style teaching and norms" and curricula are "culturally responsive to all populations."
The report continues CCRC's multi-year work on the "guided pathways" approach to supporting community college students. That model — advanced by Thomas Bailey, who founded and directed CCRC before becoming President of Teachers College, Jenkins and CCRC's Shanna Smith Jaggars in Redesigning America's Community Colleges: A Clearer Path to Student Success (2015, Harvard University Press) — departs from "cafeteria-style" approaches in which underserved middle and high school students must choose from hundreds of programs and courses with little counseling and support.
As dual enrollment grows, we must ensure it does not become a program of privilege that serves primarily white and affluent students.

— The Dual Enrollment Playbook: A Guide to Equitable Acceleration for Students
The CCRC/ Aspen "Playbook" shows that, when well designed and supported dual enrollment and counseling programs are made available to them, students as young as fifth grade start seeing college or professional training as not only possible, but desirable. "The issue is not really academic readiness, it's motivation," says Jenkins, invoking the education philosopher John Dewey. "These students have been told, 'you're not college material.'"
The "Playbook" is an answer to that claim. Its authors assert that "the rapid growth of dual enrollment offers an unprecedented opportunity to deliver college-level education to millions more high school students. If community colleges and high schools get it right, many more students of every race, ethnicity, and income level will experience greater academic rigor and arrive at college with a head start toward earning a degree. The hope in that vision seems especially important at a moment when the United States faces acute crises in the economy, public health, and racial justice.
"As dual enrollment grows," they conclude, "we must ensure it does not become a program of privilege that serves primarily white and affluent students."