"We're on the cusp of education equity in New York," writes Teachers College's Michael Rebell in a recent opinion piece in the New York Daily News. "But we're not there yet. To quote Yogi Berra…we're at a fork in the road; the attorney general needs to take it."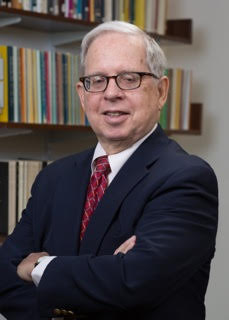 Rebell, Professor of Law & Educational Practice and Executive Director of the College's Center for Educational Equity, applauds the New York State legislature's recent pledge to finally make good on billions of dollars in additional funding it was ordered to provide to New York City public schools in 2007.
We're at a fork in the road; the attorney general needs to take it.

— Michael Rebell, Professor of Law and Educational Practice
But Rebell, who served as lead attorney for the plaintiffs in that case, fears that the new payments could again fall victim to "shifting political winds" after Fiscal Year 2022. To prevent that outcome, he urges New York's attorney general, Tish James, to end a current lawsuit, New Yorkers for Students' Educational Rights (NYSER) vs. State of New York, by guaranteeing full payments in a court-ordered stipulation. The new settlement should also guarantee that future state funding formulas be recalculated periodically to make sure they reflect rising costs and shifting student needs and resource requirements, Rebell writes.
[Read a story recapping Rebell's previous efforts to secure the long-owed funds from the state legislature.]