Even as online simulation grows in importance and popularity, "traditional" sim — hands-on training with lifelike manikins and real equipment — remains central to how many nursing skills and procedures are learned.
But just how effective is the method?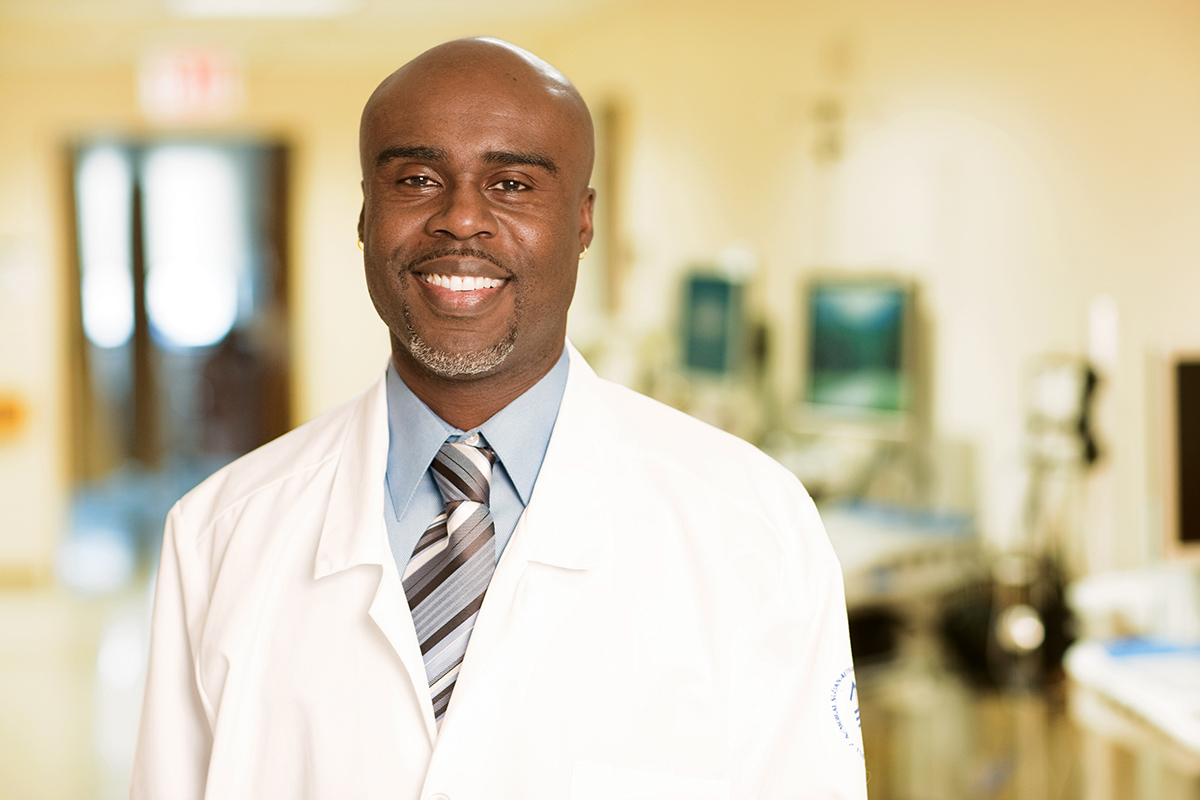 Much research on simulation effectiveness is based on self-reports by the students and nurses themselves. But now TC nursing education doctoral student Wayne Quashie, who serves as Clinical Nurse Specialist at Memorial Sloan-Kettering Cancer Center in New York City, is leading a study of how effectively nurses use skills they learned via simulation when they apply them with actual patients.
Learn about Teachers College's Patricia Zirkel Lund Scholarship for Nurse Educators. Lund, who earned her Ed.D. in Nursing Education from TC in 1988), served on the faculty of Mount Saint Mary College, the Columbia University School of Nursing, the Hunter-Bellevue School of Nursing-CUNY, Western Connecticut State University, and Virginia Commonwealth University. Her specialty area was Parent-Child Nursing.
Quashie, who recently received a 2020-2021 Nurses Educational Funds Scholarship to support his studies at TC, is breaking new ground in two ways. First, he's running his trial on new nurses rather than nursing students. And second, rather than relying on participants' self-reports as measures of whether they improved, he'll use trained evaluators to observe the nurses as they learn a skill through simulation — performing central line dressing changes. Central lines are common among the oncology population and must be kept clean in order to prevent infections.
Instead of nurses telling us that they feel more confident and skilled after a simulation training, we want to see them do it.

—Wayne Quashie, Clinical Nurse Specialist at Memorial Sloan-Kettering Cancer Center and doctoral student in TC's online program in nursing education
Quashie, whose study is funded by MSKCC's Geri and Me Foundation, says that, ultimately, he hopes to pinpoint precisely how much simulation practice nurses need before they are competent in using a particular skill with patients. For now, though, his objective is straightforward: "Instead of nurses telling us that they feel more confident and skilled after a simulation training, we want to see them perform the skill."