The COVID-19 pandemic has inflicted widespread loss and suffering — but Christopher Emdin believes it marks the beginning of a new and better era in American education.
"The pandemic has been heartbreaking — especially for Black and Brown people from urban areas, because they're in more congested spaces, have less access to health care, and because they already have an underlying dysfunction in their neighborhoods related to asthma, pollution — and now comes the pandemic on top of racism," says Emdin, Associate Professor of Science Education, during a recent 15-minute segment on "Direct Talk," a feature of the public broadcasting platform NHK World Japan. "But in the midst of the dysfunction has been magic — because young folks have learned to be innovative and creative… and because they don't have to go to a school where the teachers don't care about them and the system doesn't love them."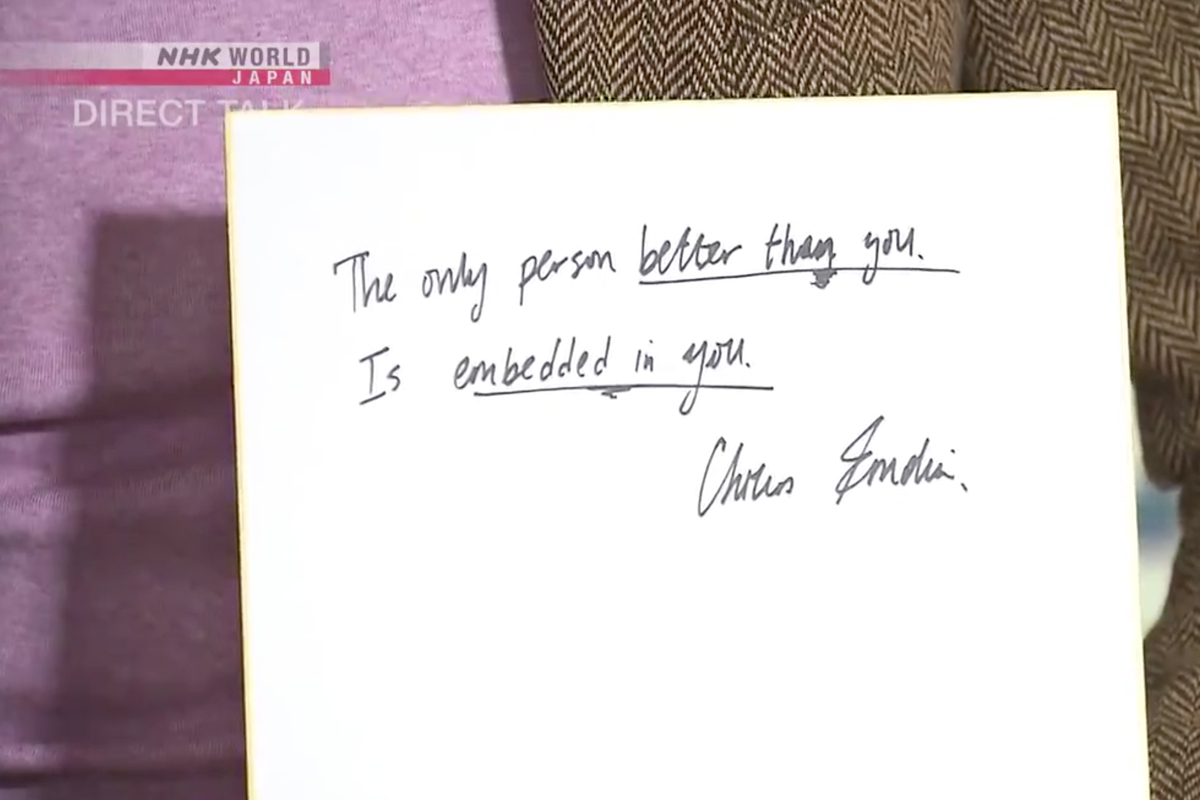 That hiatus has been "an opportunity for new beginnings — a reimagining," Emdin says. And while many people talk about things getting back to normal, "for some of us, that means back to violence and racism."
Emdin goes on to sketch a vision of a world in which young people might only physically attend school two days a week, spend another day at an internship and still learn more than they were learning before schools began employing online technology as a way of life.
In the midst of the dysfunction has been magic — because young folks have learned to be innovative and creative… and because they don't have to go to a school where the teachers don't care about them and the system doesn't love them.

—Christopher Emdin, Associate Professor of Science Education
"We have a model of schooling that hasn't changed since the 1800s," he says. "But there was no WiFi and internet in the 1800s, no remote teaching. Now we have those things, so now let's have a school system that reflects the modern technology, the modern creativity and the modern imagination."